Coral Springs is a little more conservative version of its surrounding cities, but it can still hold its own.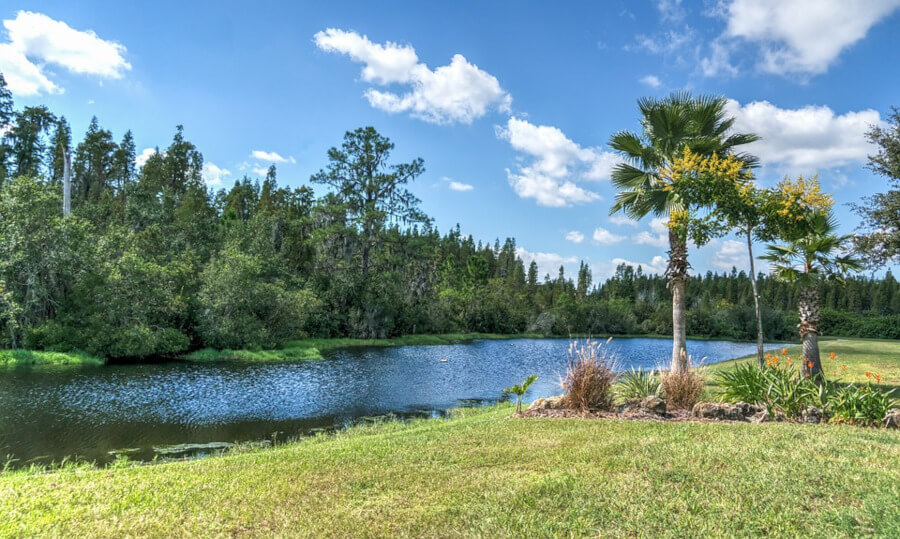 Coral Springs is a suburban city in Broward County. Although the name implies the presence of springs in the town, this is not the case. Coral Springs was named after Coral Ridge Properties, a corporation that specialized in master planning and development. The 1970s, 1980s, and 1990s saw the city's most remarkable expansion.
Coral Springs has a particular visual appeal as a result of its stringent construction standards. People often relocate to Coral Springs, FL, due to the city's reputation for general livability, low crime rate, and family-friendly atmosphere. These are not, however, the main reasons for the city's popularity.
Things to Consider
If you consider migrating to Coral Springs, the following guide will provide helpful information and advice. You can also browse Coral Springs Real Estate to get detailed information, including purchase prices and rents of homes.
Rich History
Ponce De Leon, a Spanish explorer, came to the peninsula in 1513 and named it La Florida, reflecting the region's rich vegetation. Spain later established other towns in Florida, notably St. Augustine. When the British arrived in the region, the English and Spanish resolved to divide the territory in two.
Spain ruled East Florida, while the English ruled West Florida. Years later, the area quickly developed a reputation as a haven for runaway slaves. Americans from the United Kingdom, Scotland, and Ireland began settling in northern Florida. Florida was still under Spanish rule at the time. 
However, when the region became a burden rather than an advantage to Spain, East and West Florida were combined on March 30, 1822.
Florida is now the most populous state in the southern United States. The state has continued to develop in recent years as a result of the influx of out-of-state migrants.
Climate
The city's climate is humid subtropical, with hot and humid summers and moderate winters. Between autumn and winter, temperatures typically range from the upper 60s to the mid-70s but sometimes reach the 80s.
Summer months in the city are often hotter, with temperatures in the 80s and 90s with afternoon showers from July through August. Additionally, the region is vulnerable to hurricanes and tropical storms.
Neighborhoods
You will not find many towering buildings in Downtown Coral Springs or anywhere else in the city, for that matter. The city's construction laws prohibit projects more than 12 floors in height. Country Club Tower, a residential condominium complex, is the city's highest skyscraper. Additional downtown tall buildings include the Preferred Exchange Tower, the 210 Tower, and the Bank of America Center. The city enacted these construction restrictions to preserve the city's original charm and attractiveness.
WCI Communities, formerly Coral Ridge Properties, owns and develops Coral Springs. The Coral Springs region has nearly two dozen smaller residential communities along Royal Palm Boulevard, Ramblewood Drive, and Coral Ridge Drive. Additionally, several families opt to reside in adjacent Parkland due to its park-like atmosphere and recreational opportunities.
Automobile Registration
If you become a permanent Floridian, you have ten days from the day you begin working in the state or enroll a kid in a Florida school to register your automobile in Florida. You must confirm vehicle ownership, verify your car's VIN (Vehicle Identification Number), and prove compliance with Florida's insurance regulations.
You have 30 days from the date of issuance of your out-of-state driver's license to convert it to a Florida driver's license. You will need your primary proof of identity, your Social Security number verification, and two papers establishing your Florida residence to do so. The Florida Department of Motor Vehicles issues nearly 400,000 new resident licenses each year and urges you to familiarize yourself with your needs and prepare your documentation before visiting the office.
Schools
Coral Springs' public school system serves over 30,000 pupils and is administered by Broward County Public Schools. Within the city, BCPS runs three high schools, four middle schools, and twelve primary schools.
Students in the vicinity may attend Broward College, Nova Southeastern University, or Barry University.
Employment
As of November 2021, the city's unemployment rate was roughly 4.40 percent, far lower than the national average - excellent news for South Florida's present workforce and prospective new inhabitants. The city's economy is diverse, with all represented educational and health services, construction and maintenance, arts, entertainment, and leisure. All three leading Wall Street rating agencies assigned the city a "AAA" bond rating.
Costs of Living
You will likely pay a premium to purchase a property in Coral Springs since the city is consistently listed among the most expensive in Florida and the United States. Single-family houses typically cost about $400,000 but may vary from around $150,000 to several million dollars. The city's total cost of living is approximately 11% higher than the national average, with food expenses somewhat higher at 6%.
Coral Springs's one-bedroom apartments start at roughly $850 per month and go higher depending on the facilities supplied, the location, and the unit size. Many apartment complexes that include television packages, swimming pools, utilities, and appliances will charge a premium.
While power rates vary according to house size and consumption, the typical family spends roughly $200-$300 per month on electricity during the summer. This excludes water and garbage service.
Transportation
For public transportation via bus, the local government offers a free service throughout the city. Broward County Transit offers regional bus service from Coral Springs to numerous locations around Broward County.
The majority of city inhabitants travel by automobile and use the Sawgrass Expressway, the city's sole major roadway. Interstate 95, US Route 1, and the Palmetto Expressway are all closed. The Fort Lauderdale-Hollywood International Airport is the nearest airport to the city.
Conclusion
Coral Springs might be described in a variety of ways. Popular adjectives include vibrant, gorgeous, pleasant, safe, and family-friendly. The meticulously designed city is the ideal community for inhabitants from all walks of life who have a similar goal for a clean, well-maintained city that offers a variety of family-friendly activities and facilities for residents of all ages.