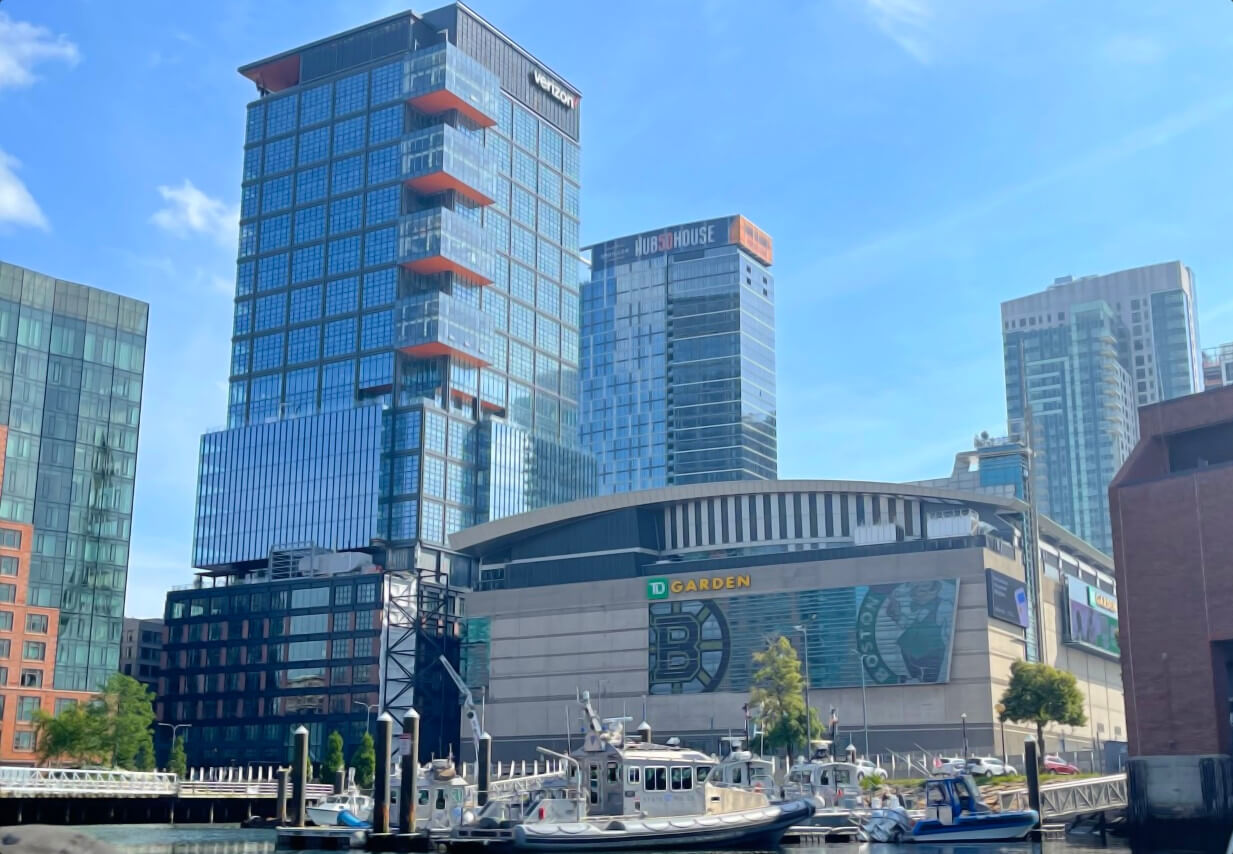 Photo Copyright 2021 Eric Boyer

Official stadium website: https://www.tdgarden.com/
TELEPHONE: 617-624-1000

Located at:
100 Legends Way
Boston, Massachusetts, 02114

Located near North station, the TD Garden, formally the Fleet Center (next to where the Old Boston Garden once stood) is where the Boston Celtics play basketball, the Boston Bruins play Hockey, the circus performs, skating shows, concerts and more take place.

Seating capacity is for hockey is 17,565, Basketball 18,854 and the maximum capacity is 19,580. With more than 200 public events annually, the TD Garden hosts well over 3.5 million people each year.
It's nice to be able to call it "The Garden" again.
Back to Massachusetts Stadiums