A real estate agent or broker is an individual whose business is to arrange the selling or renting of houses, land, offices, or buildings for their owners. They are licensed to operate, negotiate, and organize sales under a real estate broker's supervision. Once you've made the decision to sell your home, you'll have to decide the route you'll take.
Traditionally speaking, hiring a real estate agent can make a significant difference in your home sale journey. Still, it is not the only route available, and it's essential to explore the options available and determine which is the most financially sound for you.
Find out the pros and cons of hiring a real estate professional to help sell your home and our recommended alternative selling method should you decide not to work with an agent.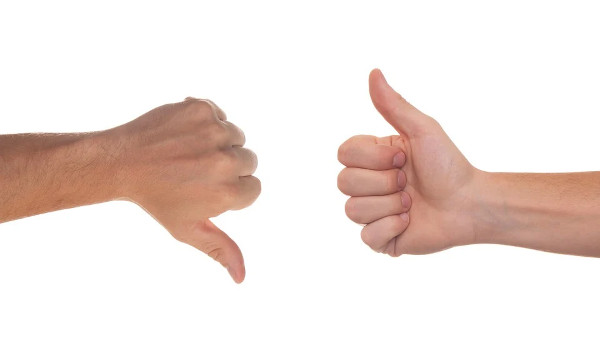 The Pros
You'll need to assess the reason for hiring a real estate agent. Perhaps you need all the expert help you can get? If you're wondering how a real estate agent can help take a load of work off your hands, here's how:
Increased Buyer Exposure

One of the first and foremost reasons for hiring a real estate agent is their access to the Multiple Listing Service (MLS) and potential buyers. Realtors also have access to numerous tools that boost the overall exposure of your home. This includes a prospecting tool that emails buyers updates about homes that meet their buying criteria.

They Handle All The Paperwork

There is a ton of paperwork involved in selling a home. There are disclosure forms, legal forms, contracts, and home appraisals to deal with. Without the right knowledge and know-how on how to handle all the work, your home sale could become a nightmare. That's where a real estate agent comes in, offering you the peace-of-mind that somebody will handle all the hard work.
The Cons
While there are numerous benefits to working with a real estate agent, it does come with its disadvantages. The reality is that there are certain downsides to the way the property industry works.
Realtor Commission is Part of the Process

Wonder how realtors make money by selling your house for you? The answer is the commission. This is usually set at a rate of six percent of the overall sale price of your home. It can be a fairly sizable amount deducted from your profit.

You'll Work on Their Schedule.

The sale of your home is dependent on your realtor's schedule, availability, and organizational skills. If your realtor fails to devote the time and effort required to selling your home, it can affect the sale price and your profit. It could also affect finding and moving into your next home.
The Alternative: Home Buying Companies
It's always a good idea to consider all your options based on your priorities and needs as a seller. If you're looking to sell your house, selling to a home buying company can offer you a fast and effective sale. These companies buy homes directly from homeowners.
The main benefit is that home buying companies pay for a house from their cash reserves, much faster, a more straightforward process than a traditional realtor. If you're unsure whether this option is right for you; here are the benefits of selling to a home buying company:
A fast, quick sale: Most home buying companies buy houses with cash, which means there is no bank financing and no lender to require an appraisal. The overall closing time frame is a lot faster than a traditional sale.

Selling "as-is": : A traditional buyer would most likely want to purchase a home in good condition and may ask for specific repairs and renovations to be done. On the other hand, a home buying company is ready to purchase a home regardless of its condition.

No Staging Required: When selling with a realtor or on your own, you may find yourself having to clean, stage, and show over and over again. When selling to a home buying company, none of this is required.
A good way to find out if a home buying company is right for you is to request an offer and learn more about their process.