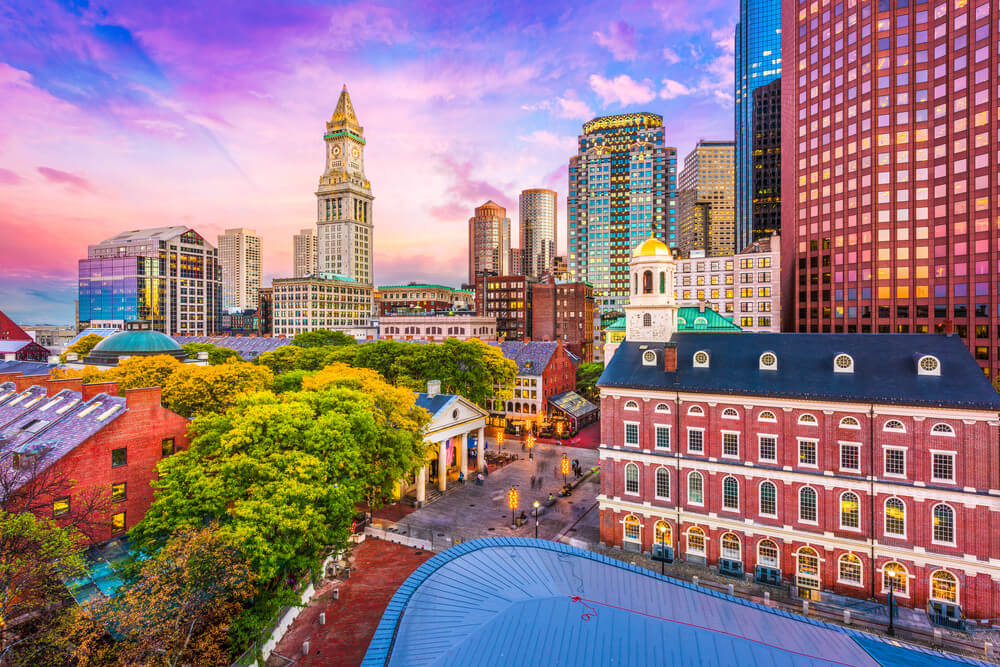 Since you already live in the greater Boston area, you probably know the origin of the Beantown nickname (whether you belong to the group that loves or hates it), which stems from the traditional popularity of Boston baked beans, made with locally produced molasses in the eighteenth century. But did you know that the local National League baseball team was known as the Boston Beaneaters from 1883 to 1906? That team was not the success that the Red Sox have become, but there is still a prestigious collegiate hockey tournament in the region called the Beanpot and plenty of other references still in use.
But whether you are moving a short distance within the City of Boston itself or from Framingham to Cambridge, you know what a hassle moving can be in this metropolitan area. You can "DIY" if you have willing friends, or you can hire a professional and save yourself (and your buddies) the potential backbreaking labor.
Is it worth it to hire a mover for a local relocation?
When you are planning a local move, you may think it's easier and cheaper to do the job yourself rather than hiring a mover. Sometimes, that may be true. However, it depends on several factors, including some things you can control and some you can't. One foundational question is how much stuff you have, but there are other concerns.
Think about both the residence you are moving out of and the one you are moving into. Does either one have stairs (especially stairs with an angle or turn partway up)? Is there an elevator you can reserve, or would you be waiting for it? What about the street parking? How close can you park a moving truck to the door? If you are moving in winter, how far will you need to carry bulky things over possibly icy walkways and slippery bricks?
Suppose you are moving during a busier time (the high number of colleges in the Boston area can strain self-move resources at end-of-term and other high-demand dates). In that case, you may face higher charges for rentals and difficulty scheduling. Plus, you have to be prepared to provide the physical "person power" to load and unload everything. If you don't own a truck, you will need to rent one, which means both driving and parking a large vehicle unfamiliar to you.
These questions may influence your decision to hire a moving company. Even really close friends may not be happy to help move your furniture (again). Of course, if you manage to cajole or coerce some free labor, you could end up with unfortunate results. The cost of broken electronics could wipe out the savings you expect from an amateur effort. Also, consider the potential for someone getting hurt or damaging property that doesn't belong to you.
Professional local moves can be quite economical.
When you move locally in the Boston area, you can hire a professional company like https://threemovers.com/massachusetts/boston/ and still not overspend your budget. Three Movers is a highly professional mover that understands your need for assistance and can also help you stay within your target allocation. They have tips to support you in preparing for the move, including how to save money without relinquishing quality. Our experienced, friendly crews will work with you to assess the project, schedule the move, and follow up to ensure that you are satisfied.
When you meet with any local mover to discuss the job, make sure you point out everything included in the relocation. Also, let the movers know if you have some items you are disposing of before the move. Reducing the load by decluttering and sorting is a great way to reduce the cost, eliminate excess storage, and make settling into the new home simpler.
Are movers regulated?
Companies that offer moving services within the Commonwealth of Massachusetts (for intrastate jobs) are regulated by the Transportation Oversight Division of the Massachusetts Department of Public Utilities. The movers must carry a specified amount of cargo insurance and file their tariff (service rates) with the DPU.
It's not required by law for intrastate relocation, but if you ask, movers will agree to complete a visual assessment of your job and provide a written estimate of the price. This step will help you narrow down the choices among movers by meeting with several before you choose one. Having the bid in writing helps avoid confusion and disputes later. The price will depend on how long the mover needs to complete the work. You can help keep the cost down by doing the packing and being prepared when the crew arrives. Make sure you ask about valuation (that's mover-speak for insurance) for your shipment and make sure the company has liability protection.
Your new home
BostonApartments.com has tips to help you settle in once the move is finished. They have resources for recycling (all those boxes!), how to start an apartment garden or a more extensive plan for grounds landscaping, how to help your pets settle in, ways to save on your energy bill, and more.