Moving from the East Coast to the West
It's never easy to leave a city you love to move from one side of the nation to the other and into a completely different country. Especially when you have been living in a great city like Boston. But if you enjoy living in a large city on the ocean, moving from the Atlantic to the Pacific won't be a difficult transition. You might miss Fenway Park or going to a Celtics game but there are plenty of Boston Bruin hockey fans in Vancouver mixed in with the home team: The Vancouver Canucks.
Vancouver, Canada has some very similar characteristics to Boston that will soon make you feel right at home. Vancouver has a very compact downtown similar to Boston and the Greater Vancouver District which incorporates local communities like Surrey, Delta, Langley, New Westminster, Burnaby and Maple Ridge. Vancouver is truly a seaport, like Boston, with beautiful views, an artsy vibe, lots of outdoor adventure opportunities and is only an hour's drive to the U.S. border. So day trips to Seattle or Oregon are very popular and easily managed. In fact, many Americans call Vancouver home, so you should have no trouble settling in.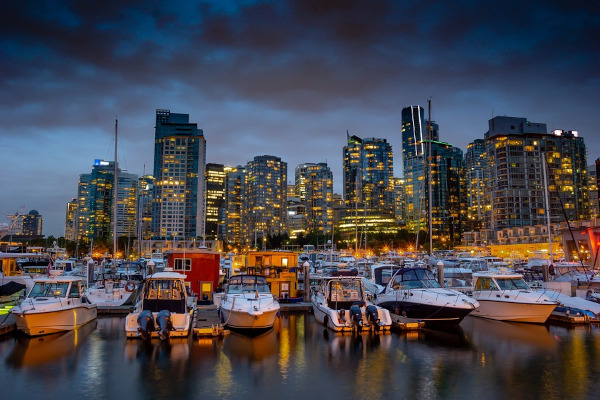 However, there are some things to keep in mind when moving from the East Coast to the West and from the U.S. to Canada.
Money
Before you start the trip to British Columbia you will have to take care of your banking details and currency. Most American banks don't have Canadian branches so you will need to close out your accounts and re-open a new account in a Canadian bank. You can still have an American money account at your Canadian bank, but you will need to convert some currency into Canadian dollars.
Real Estate in Vancouver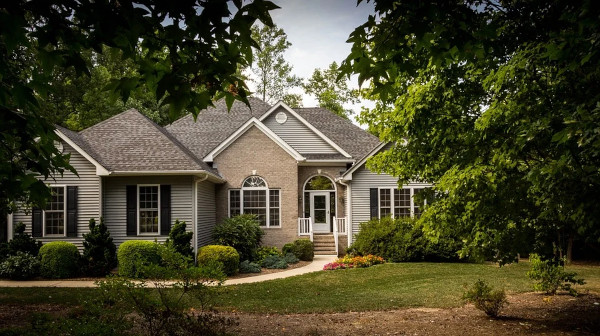 Since downtown Vancouver is surrounded by water on three sides, there is a considerable shortage of available land for residential homes, which makes Vancouver one of Canada's most expensive housing markets. A decreased inventory and a hot real estate market have driven the cost of housing up over 20% in the past two years in Vancouver. In the past two years, detached home prices have increased by 22% to $1.87M; townhouse prices have also increased by 22% to $990k, and condo apartment prices have increased by 11% to $753k. Compared to Boston's housing prices though, Vancouver is significantly less expensive to live in. Vancouver struggles with immigrant-driven housing demands from both residents and foreign, out-of-country buyers who purchase 2nd and 3rd homes in order to park their money. Real estate is less expensive as you move out to the suburbs of Surrey, Langley and Burnaby. Vancouver does have a higher rental market as single-family detached homes are priced out of the budget of the average family.
Weather in Vancouver
Similar to Boston, the weather in Vancouver is impacted by the ocean. Summer months are typically dry, warm and prone to drought, with the rest of the year impacted by a steady amount of precipitation. The sea breezes, mountainous terrain and moderate climate make it a very comfortable place to live if you don't mind a little rain. If you choose to locate in North Vancouver or Coquitlam you will undoubtedly experience snow in the winter, but it's usually quite manageable. However, you will need to make sure you buy a shovel, an umbrella, and an air conditioner because you might need all of them in the same day. Don't forget to convert the temperature from Fahrenheit to Celsius.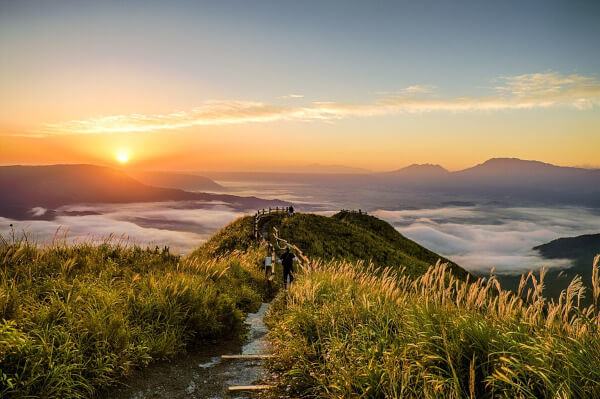 Outdoor Winter Activities
While you might not have learned to ski in Boston, Vancouver is less than a 2-hour drive to the famous Whistler Mountain and Blackcomb Mountain, two world-class skiing resorts. People come from all over the world to experience epic, world-class skiing at Whistler. From beginner to professional skiers, you can try both downhill skiing and snowboarding. Whistler was the home of the 2010 Winter Olympics and Para Olympics. So whether you want to try beginner lessons or ski with Olympic athletes, strap on a snowboard or less risky winter activities like dog sledding and snowmobiling Whistler offers it all.
Outdoor Summer Activities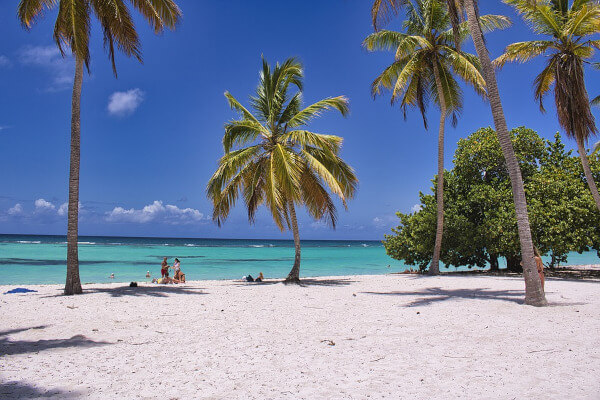 Stanley Park in Vancouver will remind you of the Boston Common, with the exception of size. Boston Common is approx. 50 acres, but Stanley Park comprises almost 1000 acres of majestic trees, West Coast rainforest, waterfalls and mountains. Stanley Park has so much to see and do, you may never experience it all. From stunning gardens, beaches, historic sites, monumental tree walks, to the Vancouver Aquarium there is something for everyone. If you miss the salty ocean breeze, there are endless ways to enjoy the Pacific Ocean like paddleboarding, kayaking, windsurfing and white water rafting.
Getting around Vancouver
Similar to Boston, Vancouver is filled with very environmentally conscious people so their preferred mode of transportation is either walking, biking, the subway, ferry or car-share. Since the downtown is very compact, it's very easy to get around by walking or public transportation. So you may want to consider getting rid of your car to save some money. For those who do have a vehicle they typically own smart cars as gas is fairly expensive in Vancouver compared to other parts of Canada.
Look through the classified ads for a job that interests you and apply for it. Moving in will be a lot easier if you have already secured a job.
Healthcare in Vancouver
As an ex-pat living in Vancouver, you are entitled to receive free basic health care. For other more serious health issues, you will have to buy a private policy.
Staying in Touch
Last of all, when moving to Vancouver, BC you will need to get a new SIM card for your cell phone. There are very few pay as you go plans, and if you typically use a lot of data, you won't like the monthly plan options in Canada as they are considerably higher than in the U.S. because there is very little competition with only 3 major and 2 minor cell phone providers.
If you are an active individual who thrives in the outdoors and loves to walk everywhere, Vancouver is the perfect place for you. Local small businesses dominate over big box stores, people work to live, not live to work and life is just a little bit slower pace in Vancouver. Once you find your favorite little coffee shop and yoga studio, Vancouver will soon start to feel like home.
This article was publised on 01/11/22.