Renovating your home is a process that often involves maintaining a careful balance between getting that desired look and the amount of money things are going to cost you. Because of that, many believe that the final result has to be directly equivalent to the amount of cash you poured into it. This belief is not necessarily true. You can, in fact, make your home look expensive without breaking the bank.
The key to that is the careful selection of furniture and decorations. You can start off by hanging modern art on the walls and then follow up with placing several exotic plants in your home. Next, it's a matter of updating your lighting fixtures, replacing the old rug, and even adding some new blankets to your beds. Read on as we explain how to make your house look expensive for a fraction of a price you'd expect!
Art for the Walls
Art is a great way to give the interior of your home that expensive look. You can do that by placing modern art on the walls, as you can often find artsy posters and prints that will reflect your personality at platforms like Etsy for a low price. Any piece of modern art can make your home look expensive, and you can even go with one of those pieces that feature abstract images and colors or one that you can hang in a particular spot only.
Such prints and posters are also effortless to maintain, so you can hang them right away without having to worry about dusting them or anything like that. There are also modern prints available that don't need any framing and therefore are even easier to maintain.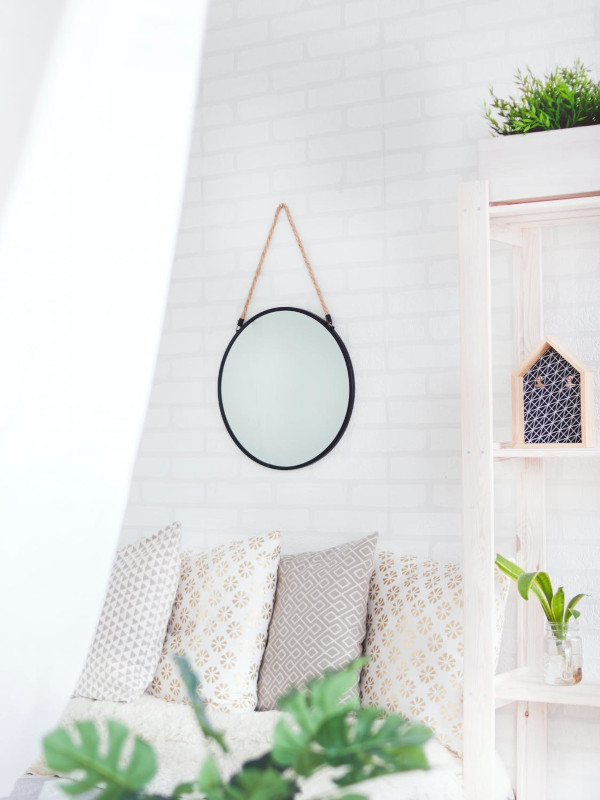 Decorating With Blankets
A great way to update your bedding arrangement and give your bedroom more of that expensive look is by replacing all of your blankets with new ones. Don't worry if they aren't all matching - that's not a requirement here, especially if you're aiming to create an eclectic look. Just make sure that you buy blankets in various sizes and colors to look more diverse and rich, and then place them all over your bed.
You can also consider adding comforters to your bedding set up - these come in all sizes, so that's a good option as well. And if you want to invest in a bedding that will not only look great but will also be practical, you may want to consider getting a cooling weighted blanket.
Luxury Plants for the Home
The furnishings you have in your home affect the area's overall appearance, but so do the plants you choose to place in your home. House plants can be costly, but you don't have to spend a fortune on them. You can start by buying exotic plants from your local nursery.
Tropical plants are not only beautiful, but they're also very diverse, so you can choose several different ones and place them in various areas of your home. Think about the area where you want to put them and then decide which type of plants would look best there. For example, if you're going to add some plants to your living room, think about how they will fit into the room's decor, and then choose accordingly.
Updating Lighting Fixtures
Lighting fixtures are an essential part of making your home look expensive. They can completely change the atmosphere of a room, so they're worth spending some money on.
The good news is that their prices vary depending on what types of fixtures you want and how many lights you want in each fixture, so there's no need to worry about breaking your budget here. The key is knowing what kind of fixtures would fit best in each area of your home. For instance, if you have a room where you want a very traditional look and feel, then try installing chandeliers or wall sconces there.
On the other hand, if you want something a little more contemporary, floor lamps or table lamps are best suited for that purpose. Whatever fixtures you decide on, make sure that they complement the design of each room in your house.
Finally, be sure to get decorative light bulbs for your exposed bulb fixtures when shopping. These bulbs give more light than incandescent bulbs, and they also look more contemporary than regular bulbs.
Conclusion
Making your home look expensive doesn't have to be a complicated or pricey process. As long as you know what you're doing and how to find inexpensive ways of achieving that goal, you can make it happen.
The main thing to keep in mind is that you don't need to spend a lot of money on furnishings, décor, and accessories in order to achieve the desired look. As long as you choose cheap products that are high-quality and made with care, you'll be able to achieve that desired look. Good luck!