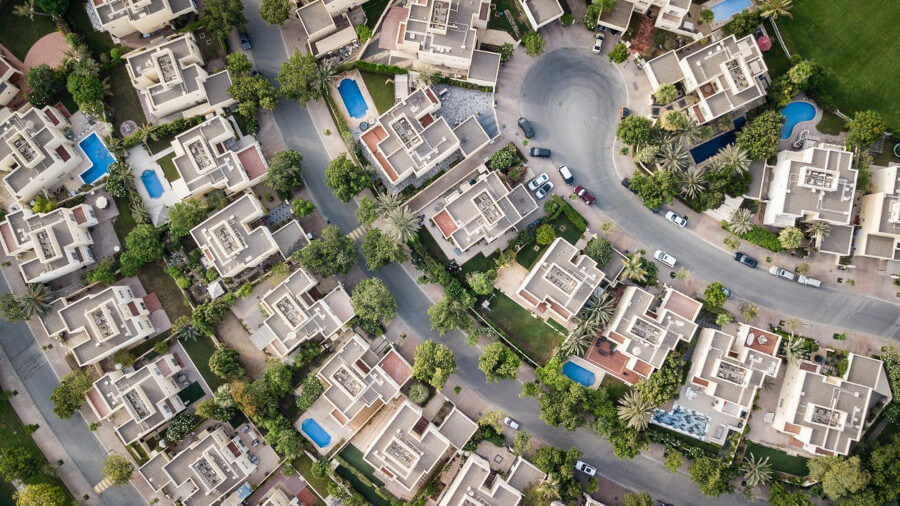 For those who are prepared to put in the time, real estate has a lot of possibilities. Starting a real estate firm may be an excellent approach to achieve your goals, whether it's to replace your current job, make money, supplement your income, or help you retire.
It can be tough to get started and keep a real estate firm going, but if you're dedicated, serious, and ready to put in the effort, it might pay off. This post will assist you in understanding how to start your own real estate business, including the costs and procedures as well as recommendations for a variety of real estate firms, whether you're getting ready or eager to get started.
1. Decide on a profession route that is appropriate for you.
There are a number of real estate occupations to consider in the real estate industry. You may start your own real estate firm specializing in real estate investment or property management, or you can work as a real estate broker or agent. The type of business you want to establish will determine whether you need a real estate license to operate, whether you may just form
Consider who you are as a person, your skill set and restrictions, and the type of business that most closely matches them. If you're a good salesman with an interest in interacting with others, being a real estate agent or broker may be an excellent fit.
If you have excellent management skills, are well-organized, and pay attention to detail, being a property manager might be an excellent career choice for you. If you enjoy crunching numbers, negotiating deals, and seeing potential in properties, becoming a real estate investor may be the perfect job for you. Find out what each real estate business entails before making
2. Make a plan.
Make a strategy once you've decided on the best route for you. Consider what you'll need to get started in that line of work or business, such as schooling or an exam. You may be required to attend school or take a test to acquire a real estate agent or broker license. Others may simply provide you with a real estate firm plan and let you begin immediately. Make a plan for what you want to achieve or accomplish with your company, as well as what you'll need to get your foot in the door.
Decide whether you want to focus on commercial real estate, residential rental property, fix and flips, wholesaling, or mortgage notes if you wish to buy an investment property. Determine how you'll attract new consumers or leads for investment property as well as the present condition of your target market.
An LLC may be created for a few hundred dollars in most states. The process of establishing an LLC is straightforward and inexpensive, typically costing around $132. However, once your organization is up and running, additional expenditures will start to pile up. Consider where your company's financing will come from and how much money you'll need to get started in order
3. Create a company.
The following step in establishing a real estate business is to create your company. After you've obtained your license, you'll need to work with a brokerage if you wish to be a Realtor or broker. You have the choice of dealing with a smaller local firm or a larger national agency.
Finally, look for a firm that will assist and guide new agents as well as mentoring during your first year, which might be difficult, especially if you have no prior real estate expertise.
If you want to start a real estate investor or property manager firm, you'll need to do so on your own. Depending on the sort of business you'll be running under the entity, you may pick from a variety of organizational structures that give various tax benefits.
If you're using the firm as a real estate holding company, you'll need to speak with an experienced licensed professional, such as a real estate and contract lawyer or accountant, about the best structure for you.
You can either do it yourself or pay a professional to perform it for you for a fee at your state's Department of Corporations. You'll need to be informed about the following issues:
The physical location is the street address where your firm is located.
What is the name of your firm?
The management team, often referred to as the managing managers, is in command of the (titles will vary based on your entity structure).
Choose a company name that informs consumers about your business and projects a professional image while also allowing you to trademark it. Ensure that the name is not already taken by checking with your state's registration as well. RAfter your business is up and running, you may request an employer identification number (EIN) from the IRS to submit taxes for it each year and conduct transactions exclusively through your company account.
4. Make a professional-looking website
If you want to work as an agent, it's unlikely that you'll need your own website. A professional email address, extension, and emphasized area are all required on your broker's website. Having a decent website is required for every other organization.
For a few thousand dollars, you can hire a website designer to create the page for you, or if you're tech-savvy or a quick learner, you may build your own website. There are a number of free drag-and-drop website builder tools accessible to anybody without prior web design expertise who want to create their own site for free or at a minimal cost.
Make careful that your website is professional, explains what you do, who you assist, and why people should select you over competitors. Make sure the site is visually appealing and has various ways to contact you.
Real estate investment companies create numerous websites or landing pages for each target customer, which are used as lead capture forms. Look into different software and internet services that match your company's needs even if they aren't particularly relevant to your business.
5. Marketing
The next stage is to promote your services. It's critical to have a clear marketing plan from the start. Attending networking or trade events, advertising your services on social media, establishing a paid postal marketing campaign, running internet advertisements, or a combination of these strategies may be used to market your business. However, it's critical that you promote your services.
It's a good idea to have a variety of marketing ideas and campaigns on hand so you can develop new techniques to reach new clients or customers. After all, if you don't advertise your services to potential consumers, you won't make any sales.
6. Organized and nurtured leads are crucial.
After you've implemented your real estate marketing plan, you should start getting client leads: people who are interested in selling their home or hiring you to advertise or manage it. As a potential business partner, keep track of their contact information and any other relevant information about them.
You may save this data in a spreadsheet on your computer or in a professional customer relationship management (CRM) system. However, the more organized you are with prospective clients and leads as your business grows, the better your procedures will work.
It's also worth noting that you're unlikely to convert your client on the first contact or engagement. Most transactions need many encounters before they become a sale. Don't give up if a lead doesn't convert right away. Continue following up, sending marketing emails, and making phone calls over time.
7. Make agreements with other people.
Then you must keep making transactions. Your firm earns money only when you convert potential consumers into genuine transactions, whether it's advertising a house or assisting them in purchasing their first home or investment property, managing a single-family rental or an apartment complex, or purchasing or developing an investment property of your own.
This is where the bulk of the labor takes place, especially after your company is up and running. Marketing, gathering, and nurturing leads, as well as closing transactions are all part of an endless loop.
8. What is the most cost-effective way to establish a real estate company?
The cost of establishing a real estate firm is impossible to determine. The initial investment is influenced by the sort of business you want to start and the state in which you wish to do business. It's a good idea to save $5,000-$10,000 for example, for things like forming the company, obtaining necessary training, meeting with relevant
Even if it might cost a lot more - or somewhat less - having a certain amount of money set aside to help you get started is a smart idea.
Although real estate may be profitable, it isn't for everyone.
It's not for everyone to run their own business. It takes a lot of work to start and maintain a successful real estate company, and it also takes a lot of effort to run and maintain one. In addition to the duties mentioned above, you'll need to keep track of your company's files and records, keep up with accounting documents, submit
When a company grows, it's typical for young entrepreneurs or business owners to handle the majority of the work themselves in order to save money while they're getting started.
Thank you for taking the time to read this blog post. If you are thinking about starting your own real estate business, I hope it helped answer some questions and made things a little bit clearer. As always, if there's anything else I can do or help with in regards to starting up or managing your independent real estate brokerage firm, please don't hesitate to contact me!