Homeowners who are looking to sell their house may find themselves wondering how they can sell without making any upgrades or repairs. Real estate professionals have all kinds of tricks up their sleeve to help you sell your house fast. A good realtor will be able to help you find a buyer, get your property priced to sell, and more. But, what if you want to sell your house on your own? How can you sell your home fast?
One of the most difficult things about selling a home is knowing what to do about the repairs. As these repairs may include items that you love and aren't willing to part with, you may have to decide if you're willing to sell your home without repairs. You'll have a better idea of what you can afford to spend on the repairs and whether or not selling your home is a better option. If you want to sell your house without worrying about renovations or repairs, you need to follow these tips for you to make the best of the situation: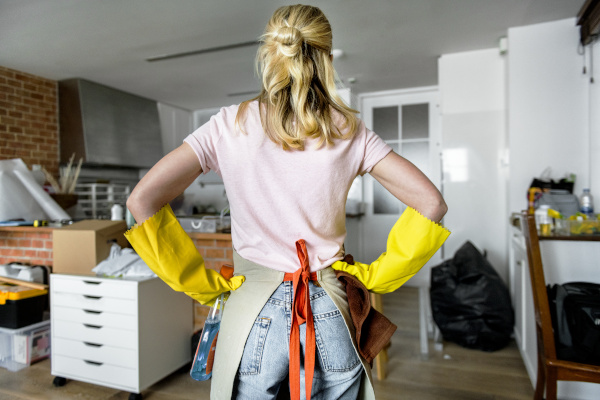 Declutter Your Home

If you want to get top dollar for your home, you must maintain a professional image. Homeowners should consider decluttering the house before showing it to prospective buyers. Some types of visible damage can be easily fixed without spending too much money or time. Give the house a thorough clean-up to boost its aesthetics and value.

Ensure Your Listing Is Accurate

Keep in mind that it's best to indicate the real condition of your home when you get it listed. Indeed, most buyers will not want to invest in a house that looks shabby. However, this doesn't mean that your potential buyers should stay away from buying a fully furnished house that requires minor repairs. If you don't have any interest in carrying out minor repairs, it may be best to list the home without making any changes to it.

One of the most effective ways to sell a house quickly is to show photos of the inside and outside of the property. Don't hesitate to include "as-is" in your listing. This means no repairs will be made by the seller.

Look For Cash Home Buyers

If you have a home that needs to be repaired, and you don't have the cash or time to fix it, you may be able to sell your home without repairs using a cash home buying company like Offer House. Once you decide that selling your home without repairs is the better choice, you can contact your preferred cash home buying company and request for a quote. Never hesitate to ask any questions that you may have, and make sure that you're completely comfortable with the home being sold. Once you have obtained an offer that you approve of, you can receive the money right away as many cash home buyers typically have a simple, straightforward process when buying houses.

Leverage Social Media For Exposure

Get as much exposure for your home as possible. One way you can find the right buyer for your home is by posting your listing on your social media accounts. Ask family and friends to share the listing with their network of friends. You should take advantage of every opportunity you get to get your home out in the open. If you're lucky, an interested buyer will come across your listing and contact you about the house you're selling. Be honest and inform potential buyers about the status of the property.

Offer Incentives

Selling a home as-is may be challenging, but you can include incentives to your offer to attract buyers. There are many things that you can offer as an incentive for prospective buyers. For example, you can provide a discount which may help offset the costs of repairs for the house. You can also offer to leave some of your furniture and appliances to the buyer if they're in great condition.

Think About The Future

If you have plans to sell your home in the future, it's best to keep your home in good condition. You'll be surprised at how fast you can sell your home when you maintain it regularly. Think of your home as an investment; if you want your investment to pay off well in the future, it's advisable to set aside a budget for repairs and upgrades.

As with other industries, the global pandemic that is COVID-19 has impacted the real estate industry significantly. Selling your home during these times may be challenging, but it's still doable. With the right information, you can turn a house that requires repairs into quick cash.