Real estate is an excellent investment. It is safe against inflation and generally increases in value over time. When it comes time to sell your house, apartment, etc., it is ideal to sell as quickly as possible. The longer your home sits on the market, the longer you have to work to sell, and the longer it takes for you to receive your return on investment. Don't work harder; work smarter. Here are four tips to help you sell your development at lightning speed:
1. Staging
Prospective buyers aren't going to spend a few weeks living in your property to test it out; they're going to make a judgement based on what they see. Staging is crucial to selling your development quickly; potential buyers need to visualise themselves living in your property. If it is in your budget, a professional interior designer will be an incredible help. However, there are simple steps you can take to stage your home on your own.
Clean Like You Have Never Cleaned Before
Think of cleaning to sell your property like spring cleaning times ten. Make sure the floorboards, fans, appliances are all cleaned, etc. Give extra attention to clean windows; the more light that comes in, the better your property will look to potential buyers. The same goes for the outside of your property. First impressions matter! This is particularly true for real estate, where buyers are often anxious to spend a large sum on a property. If you have a yard, mow the grass and trim the hedges. Make sure the outside of your property is neat, with no dirty walls or dust. Be sure to declutter areas that often get overlooked, such as laundry rooms and kitchen counters.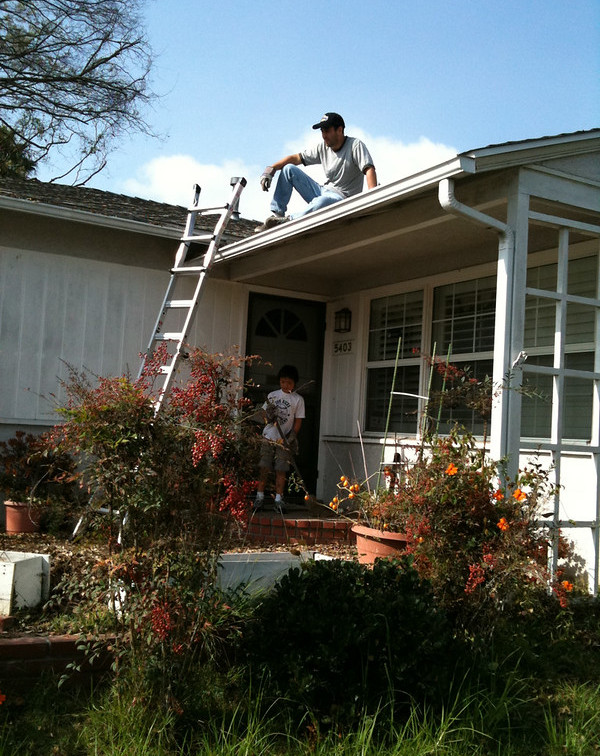 Fix Any Minor Repairs
Your property may not be brand new, but it will be for your buyer. Repaint the outside of your home and patch up any holes or chips on the paint inside. Fix leaky faucets and loose doorknobs or tiles. It may cost a little money up front, but this will give your property a better first impression with buyers and help you sell.
Move Your Furniture
Remove all the clutter from your house, and then take a look at how your space feels. Does it feel inviting? Is there space for potential buyers to walk around or even sit down? If not, try rearranging your room so that it is more open. An open floor plan will not only make buyers feel more comfortable and welcome, but it can also serve to make your property appear larger and appeal to buyers.
Put Yourself in Your Buyer's Shoes
What would you want in a new property? Something clean, organized, and homey. You've decluttered and organised your space; now, you need to add some finishing touches to help potential buyers see themselves living there. A great way to do this is to set the kitchen table. So many family gatherings centre around the kitchen table. A simple centrepiece and table runner can go a long way to help buyers see themselves in your home. Real estate agents recommend placing fresh flowers around your home as well; this helps make your space feel inviting. You can get creative with vases to help add character.
2. Pricing
When selling, it is essential to know the market and price your property accordingly. Real estate buyers are making a considerable investment, and they want the property's value to exceed the asking price. They want to feel like they're getting a great deal somehow.
Look at Comparables
To price your property correctly, you need to understand your property's current value. To do this, check real estate websites and listings in your area and make a list of comparable properties and their selling price. You'll want to compare space, location, and condition. For example, just because a three-bedroom house down the road sold for $335,000 doesn't mean that's how much you'll get for your three-bedroom home. You have to look at age, appliances, and the condition of your property. A house with a backyard may get more than one without an outdoor space.
In comparison, a property with old appliances may sell for less than one with all new appliances. These factors are all essential to consider when coming up with your starting price. Although it is tempting to price your property as high as possible, this will draw out the process of selling. To sell quickly, you need to start with a lower asking price. A lower price could attract more buyers and even create a bidding war, which could see you walking away with significantly more than your asking price.
Know The Market
Everything is dependent on the market-so know your market! Are people in your area eager to buy homes, or is everyone trying to sell? What time of year is it? The time of year will affect how quickly you'll be able to sell your home. For example, statistics show that more people purchase homes in spring than in winter. Regardless, if your home is priced too high, most buyers will ignore it, decreasing your chances of selling quickly. Pay attention to the market and underprice your home to increase your chances of selling fast.
3. Promotion
Promote your property! You can't sell your development if people don't know it even exists. Place advertisements for your home in your local paper, on real estate sites, or in magazines. For an open house, use FenceWrap advertising to direct buyers to your property; this works well to inform people of your showing and lead them to you. You may also list your property with a real estate agent in your area. There are many options to choose from; the bottom line is that to sell quickly, you need to spread the word about your property.
Write a Great Listing for Your Property!
To promote your property, it is crucial to write an attention-grabbing listing. Your listing needs to catch your readers' eye and highlight all of your property's beautiful features. Talk up the location and scenery; if your property is near parks, schools, or shopping centres, mention that. If it's a quiet area, say that as well. Tell potential buyers about the rooms your home offers, if you have new appliances, central air conditioning and heating, etc. Anything that makes your property stand out, be sure to mention it in your listing.
4. Be Flexible
Real estate is a huge investment. Many buyers won't have the cash upfront to pay in full for your property. If you can be flexible and offer financing, you'll open the door for many more potential buyers who otherwise may not have considered your property. Being flexible in scheduling will also help sell your property quickly and get as many buyers to view it as possible. You can do this by offering an open house as well as private showings.
Real estate is one of the largest investments an individual will make. To sell your development quickly, cater to your potential buyers and follow these steps for success.