So...you think it may be time to give your tired, old bathroom the ultimate make-over that will bring it racing into the 21st century. You have spent so much time transforming the rest of your home into your perfect humble abode that now the bathroom will be the final hurdle in achieving your dream home.
That once chaotic and cluttered bedroom has now been transported into the realm of a restful nights slumber, that unconventional kitchen has now become the traditional heart of your home that it was always destined to be and the living room that looked as if you were trapped somewhere in the 1980s is now the contemporary, yet cozy space where you can relax and recuperate after a hectic day. Yes, you have committed so much time and worked tirelessly to transform your living space into a real home and now the time has finally arrived to tackle that rundown bathroom.
It is now time to get stuck in, get your hands dirty and cast out that tired, worn-out bathroom that causes you nothing more than dread and embarrassment every time you enter. You want to introduce the room to a fresh, new modern look and create the perfect bathroom that will allow you to be whisked away to the land of peace and tranquility, whilst enjoying that rejuvenating long soak after a long, hard day! It's time to wash away the old and make way for the new!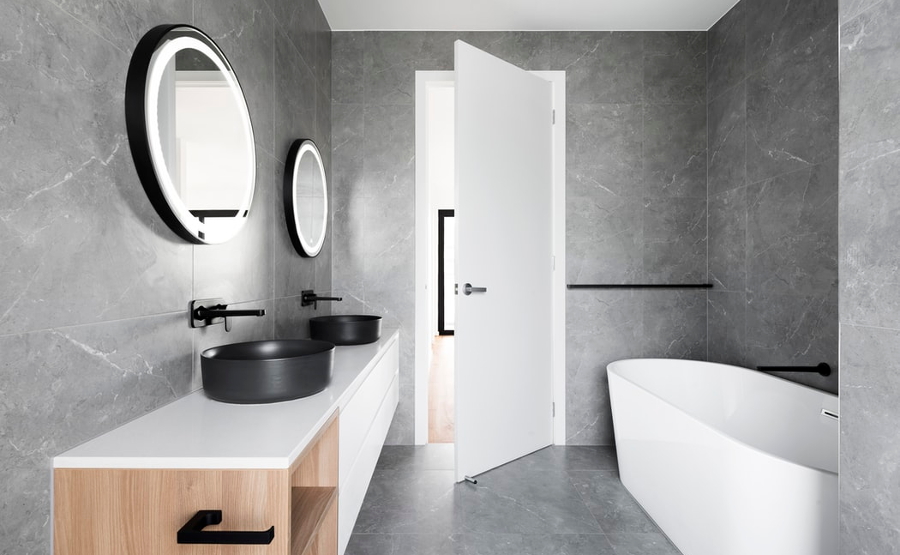 Just a Few Subtle Changes Can Make All the Difference!
Now you may think that to transform your current bathroom into the more relaxing place you desire is going to involve a complete, total remodel and is realistically gonna cost an arm and a leg. However, by introducing just a few subtle changes, you can transform the space into a much more restful and enjoyable place to be. Here are a few effective ways on how you can update your restroom and give it a new lease of life, turning it into the ultimate place for relaxation and rejuvenation.
Declutter Your Space
Now we all know that our bathrooms can quickly turn into clutter central! As time goes by we can accumulate so many different toiletries such as hair products, various soaps and masses of shower gels that honestly become out of control. We can find our restrooms completely buried under empty or almost empty bottles of various products that let's face it, we will probably never use again and have no purpose whatsoever, apart from causing a huge clutter of mess. The first thing you should do is have a good declutter and create that much-needed space. Sort out which products you wish to keep and get rid of the rest by either recycling or filling up your garbage, this is the first step to getting your bathroom on track.
Upgrade Your Shower Curtain/Screen
Long gone are the days when all we had to choose from was the basic and unattractive shower curtain. Now, shower curtains have evolved and you can choose from masses of stylish designs or even opt for the total upgrade of installing a shower screen. Many designs including trendy black frame shower screens have allowed us to influx a contemporary and elegant look into our restroom facilities. Screens have become the next generation and are a popular option when looking to spruce up our bathrooms.
Bring a Little of the Outside in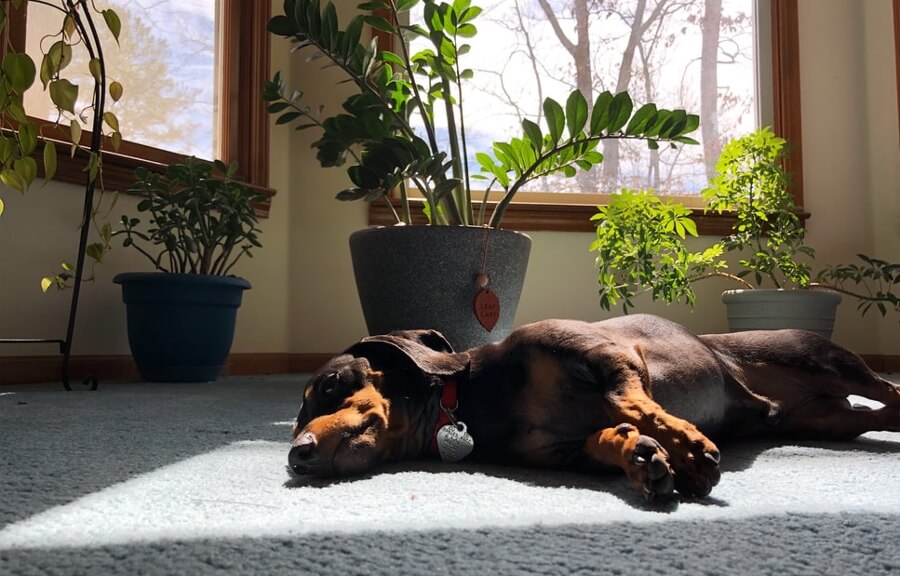 A great way to introduce a more fresh and modern look to your bathroom is by bringing a little of the outside in! Introduce your restroom to nature by adding a little greenery to the mix. Adding a plant or two really can help you to achieve that fresh and bright atmosphere you wish to achieve. Place plants in areas such as vanity shelves, windows or go for a larger plant maybe in the corner of the room. This will certainly give you a fresher, more modern look and feel.
Upgrade Your Bath Mats/Rugs
Just like shower curtains, the world of bath mats and rugs has evolved too. Once upon a time, the choices of bath mats were, to say the least minimal. However, nowadays you can get your hands on some pretty great and breathtaking designs. You can go down the route of introducing patterns or colors that complement the existing scheme you have within your restroom or choose something bold and eye-catching to transform the room altogether!
Bring in a lick of Fresh Paint
Now nothing brightens up a room and gives it a more radiant atmosphere than a brand new licking of paint! Opt for a color scheme that oozes relaxation and go for shades that will enable you to wind down. Neutral and pastel shades are a great way to infuse the room with a sense of peace and tranquility, giving off that much-needed relaxing atmosphere. Also, think about purchasing furniture in a similar shade or painting what you have currently, this will brighten up not only the room but your mood as well.
Influx into the Room Some Fresh and Exotic Scents
Another great way to introduce some freshness and relaxation into the room is by filling it with your favorite fresh or exotic scents. Aromas can work wonders for your well-being and will allow the mind and the body to slip away to the realms of relaxation when taking that rejuvenating soak in the tub. You could opt for the luscious aroma of lavender after a hectic day, a warm and inviting scent in the winter and for the spring and summertime a fresh burst of seasonal flowers. Relaxing with aromas really can do wonders for the soul!
Yes, turning your bathroom into the ultimate place where you can kick back and give in to the temptation of relaxation, really doesn't need to cost a small fortune. By simply making a few subtle cosmetic upgrades, introducing a little from the world of nature and releasing some of your most favorite and magical scents into the room, the bathroom you have always wanted can be easily achieved!