You made it! You're off to college, and soon enough, you'll be embarking on a new journey as a professional. But before that, there'll be several major decisions you need to make as an entering freshman, one of which is finding the most suitable student housing accommodation.
Looking for student housing can be a daunting process that needs deliberate planning. It's even trickier if you're looking from afar and relying on photos and virtual tours to see the place. Where you'll be staying during your entire college journey will make a huge impact on your studies and other aspects of your life.
Whether it's on-campus or off-campus living you're looking into, there'll be several considerations you need to make to ensure you'll find only the most ideal accommodation. As much as possible, you want to find a great deal without sacrificing any essential factors. The process may take a while, but with a bit of perseverance and planning, you'll surely find a suitable living arrangement.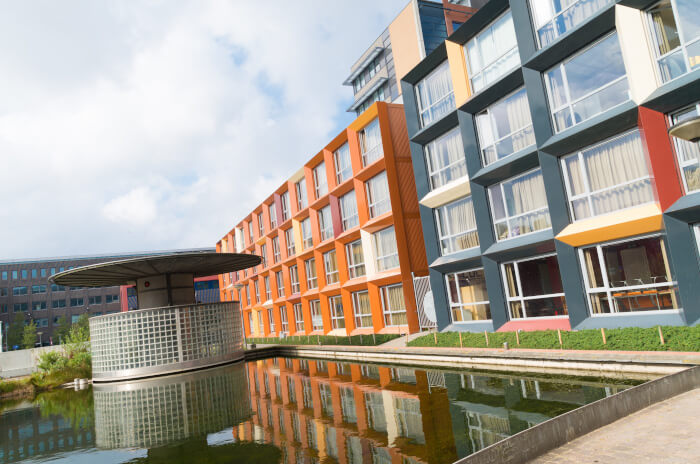 The Power Of Searching Early
You can never be too early on starting to do anything in life. In this case, searching early can make a massive difference if you want to score great deals on student housing. Keep in mind that you won't be the only one hunting the same thing, and you don't want to wait until all the good deals have already been taken.
The earlier you start looking, the better. Doing so will help you get ahead of others looking for the same unit and location as you are. A few months earlier before your target move-in date is ideal if you want to have enough time finding quality rooms and ideal locations. If you have at least a few months, you can have the luxury of comparing prices and weighing your options.
Do you want a room or an entire apartment for yourself? It's best to identify your preferences as early as this point so you'll know which choices you should pay more attention to, and which one to let go of at some point.
Off-Campus Or On-Campus?
Another decision you need to make is if you'll go for on-campus or off-campus accommodation. Basically, on-campus means housing will be based on qualification. You won't have the freedom to choose whom you'll be sharing the room with. The classification will be based on year and age, and sometimes gender is also a factor.
But there are considerable benefits you can get if you choose to live on-campus. For one, you can expect to blend with other students who can be of big help to you as you transition to college life. The community is more secure, and there are amenities you can't easily find in off-campus student housing. NorthPoint in Idaho Falls, for example, offers amenities like theater rooms, study areas, private gyms, covered parking, pool table, ballet and yoga studio, outdoor firepits, and a clubhouse.
On the other hand, off-campus living is a more flexible option since the decision is entirely up to you or your parents. While on-campus is usually limited to dormitories, off-campus can range in different types of accommodation, including apartment complexes and condo units. This type of living arrangement is suitable for independent students who prefer to have a bit more privacy.
Considering Your Budget
It's easy to decide if you're not limited financially. However, since you're trying to find great deals, you're most likely trying to cut back on expenses. After all, student housing can make quite a dent in your or your parents' bank account. Hence, it's only practical to try your best and look for options for the best value to your money.
Identifying how much you can afford will play a critical role in deciding which deals to go for. There are different factors that'll affect the overall cost of your accommodation and not just the stay or room itself. Again, decide if you want a shared room or a student apartment. Of course, an apartment would cost higher, but if you're after privacy, you'll need to adjust your budget accordingly.
Additionally, you'll need to think of other costs, such as your utility bills for water, gas, and electricity. You might also need to factor in internet connection and cable if your landlord doesn't offer those as inclusions of the property's amenities. Then there's also the transportation costs if you won't be living on-campus. And it would help if you didn't forget to take into account the moving expenses on the final day. Will you be hiring a professional mover, or are you going to do it on your own?
These are some of the factors you need to keep in mind when planning a budget for student housing. It's better to be prepared and to plan ahead so you won't be surprised by the amount of money you need to shell out for the entire process.
Tap Into The Power Of The Internet
Searching online remains your best bet when finding great deals on student housing. There are countless resources you can find on the internet that can significantly help you look for different options.
Social media is also another platform you can utilize. You can try and search for groups or online communities that cater to students looking for accommodations online. Such groups and communities are usually made up of college students like you who are either already in college or just like you, about to enter university.
If you're lucky, you might even stumble upon people who are looking for roommates. There are also landlords and apartment managers who are lurking online to look for potential renters like you.
In the same sense, you can take advantage of the internet when you already have a few listings to choose from. Search online for any information about the property. Most likely, they have a website you can check. Look out for reviews and testimonials so you can get a hint of how other students describe their experience with those accommodation options.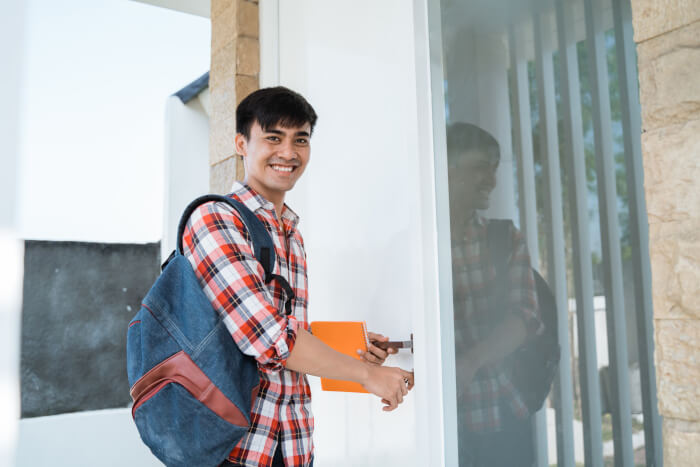 Know What You Need And What You Can Compromise
The price of student housing can be greatly influenced by the amenities and level of comfort the apartment or room offers. For example, units that have extra luxurious amenities will surely be costlier. The question is, do you really need to have all those amenities? The key is knowing what you ultimately need as a student, and work from there.
If you really want to find the best deal, you might want to be open to compromise. Suppose you're an athlete, which means you'll most likely need student housing with a gym where you can work out. But think carefully if you need the other extra amenities like a pool table or an outdoor firepit. After all, you're there to study and not to hang around unnecessarily.
To give you an idea, here are some necessities you can't compromise when looking for student housing:
Internet
Security
Bathroom facilities
Kitchen
Laundry area
Secure parking space (if you have a car)
Still, these necessities and amenities will depend on what you need and don't need as a student. The key is to know which should be non-negotiable, and learn to compromise if something you're looking for isn't included.
Meeting With The Landlord
Once you have narrowed down your list to a few options, it's time to consider meeting with the landlord. Doing so will give you an idea of how they run their business. It's also an opportunity to ask specific questions that might help you come up with a decision.
Make sure the property is the same as what you saw in the photos. If you can, bring your prospective roommate for the viewing. You can also ask your parents to go with you. It's easier and more comfortable to negotiate if you have company who knows the right questions to ask.
You should also consider preparing a list of questions you want to ask while meeting with the landlord or owner of the property. A list will help you be more organized so you won't forget anything. Some of the questions you need to ask are:
What's included in the rent?
How much is the deposit?
Are there other fees you need to know about?
What comes with the apartment? (Are there furniture or appliances included?)
While you're there, make it a point to observe the neighborhood. How are the neighbors? Do you think it will be a conducive learning environment for you? Are there nearby restaurants or convenience stores? How will you travel to and from the university in case it's off-campus housing?
If and when you finally decide to go for a particular unit, don't hesitate to try negotiating the rent. There could be a chance that the amount can still be flexible. It's not going to hurt at all to try your luck. And before you leave, request to see a copy of the leasing agreement so you can study the terms of the contract.
Final Thoughts
Finding the right student housing isn't something you can accomplish after a few viewings or internet messaging with a potential landlord. It requires diligent effort and a bit of hard work to ensure you get what you need at a price you can afford.
Start searching early so you'll have enough time to contemplate your choices. Decide if you want on-campus or off-campus accommodation. From there, determine your budget for the unit, along with other living expenses. Use the power of the internet to find the information you need. And when you're meeting with the landlord, prepare some questions you want to ask, and take time to observe the area.
College life is already challenging and nerve-wracking as it is. By choosing the most suitable student housing, you can make your stay more comfortable and enjoyable in more ways than one.