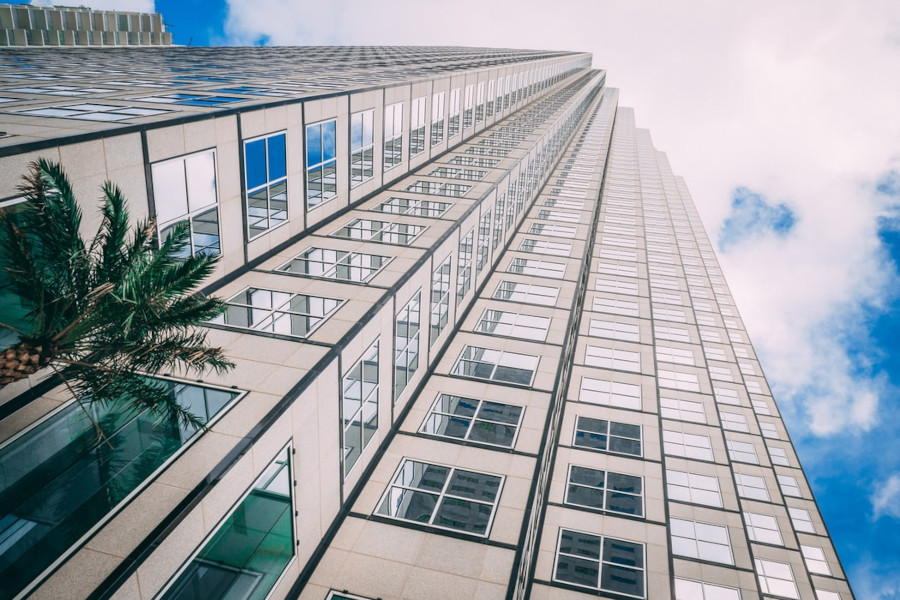 Living in an apartment certainly has its benefits. From the added amenities to the added safety that apartment living can provide, there is a great case advocating for and against it in equal measures. For instance, if you're moving to Boston, many residents will tell you that it can get expensive. Even when renting, Boston still comes in as the third most expensive city to rent in, with a cost of $4.25 per square foot. As for the cons of apartment living, it can become cramped and involve having to deal with standard building annoyances from time to time - like rising noise complaints. Noise complaints are one of the most common complaints about apartment tenants. Whether it is keeping you up at night or distracting you while you work from home, knowing your rights and tips on how to handle noisy neighbors is one of the best things you can do when living in an apartment.
The Legal View On Noise Complaints In Boston
Every state (and some cities) has its own local regulations governing noise levels. For the city of Boston, the Air Pollution Control Commission sets out clear guidelines on acceptable noise levels and timings, which can be found in The Boston Municipal Code. According to the regulations, noise levels are deemed excessive or unacceptable when they are louder than 50 decibels between the hours of 11pm and 7am. These are deemed the city's quiet hours. Otherwise, the noise limit is set at 70 decibels. Individuals found breaking these laws are reprimanded either with a warning or a fine of up to $50,000. However, before taking legal action, there are some things you can do yourself at home to reduce the noise.
Invest In Yourself And Buy Some Noise Canceling Headphones
If you need some temporary relief from the noise while you work, using noise-canceling headphones may be a good idea. You can choose from over-the-ear or ANC earphones. There are some great noise-canceling headphones on the market today that can suit any budget. For the budget-conscious tenant, the Anker Soundcore Life Q30 and JLab Audio Studio ANC are two of the leading market options. If you're willing to spend more, Sony's WH-1000XM4 and Bose's 700 have leading reviews.
Soundproof Your Apartment With Furnishings
If you live in an apartment with thick walls, noise can be magnified. If this is the case, soundproofing your home for noise can drastically reduce it, and the disturbance you experience as a result. The first step in soundproofing your apartment is to identify where the noise is coming from, or your weak spots. Once you have, you can focus on that area. If the noise is coming from your neighbor below and you have hardwood floors, carpeting your floor or investing in a thick high pile rug will help. However, if you do buy a high pile rug, remember to get specific cleaning tools to keep them in good shape and protect the density of the fabric. Some of the best vacuums for shag carpets and high pile rugs come with adjustable heights, tangle-free technology, and fragrance pods to keep your rug looking its best.
Other options include sealing your door and windows. If your apartment is dated and the windows or doors have not been sealed in a while, you can speak to your landlord about replacing and resealing them. Finally, white noise machines can distract you from the noise and can help you drift off to sleep.
Document The Noise
If the noise continues and you are thinking of filing a complaint, you will need proof to support your claim - whether you report it to your landlord or to the city. Make a note of the timings, how often the noise is occurring, and how long it lasts. If the noise is distinctive and you can guess what's causing it (like a house party) add that to your notes as well. It also helps to make a note of the kind of noise - i.e. whether it is a regular occurrence and a cause for concern. For instance, loud foot traffic may be something your landlord needs to deal with by investing in carpets - particularly if your apartment is located close to elevators or apartment building lobbies. However, excessive partying and loud music from your neighbor relates to their individual habits.
When To File A Noise Complaint
Before you make an official noise complaint, it is always recommended that you try to have a conversation with your neighbor or the offending party. Often, you may be able to reach a compromise with your neighbor about the noise levels - for instance, setting common quiet hours so that the noise does not disturb your sleep. You should also take the time to understand the guidelines surrounding noise levels for the city and the apartment building you live in. Review your lease agreement for inclusions of a noise violation clause, and visit the local city website to establish the quiet hours. Another option is to speak to your landlord about the noise. A landlord's responsibility is to investigate your noise complaint. If found to be excessive, your landlord can either issue the tenant with a noise complaint letter, warning them of their noise levels.
If this fails and the noise persists, most landlords will then consult their tenancy agreement for a noise violations clause. If present, they are able to serve the noisy tenant with a cure or quit notice, and eventually an eviction notice if they continue to ignore the warnings. Another option is to call the police or make an official noise complaint with the city. In Boston, if you are affected by external noises like construction and industrial sites, you are able to make a noise complaint to the Air Pollution Control Commission of Boston by emailing or calling them on APCC@boston.gov and 617-635-3850.
If that's not enough, it may be time to start looking for your next apartment in Boston. Noise complaints can be difficult to navigate. While the problem can sometimes be easily remedied, it is not always that way. Knowing your rights as a tenant helps you know what to do and what your options are - whether you choose to move or not.