There's a wide variety of commercial-grade home improvement tools available for purchase, but it's really easy to just pick up the wrong item or get confused by the varying measurements. If you're interested in improving your property but aren't sure how to start, this guide is for you.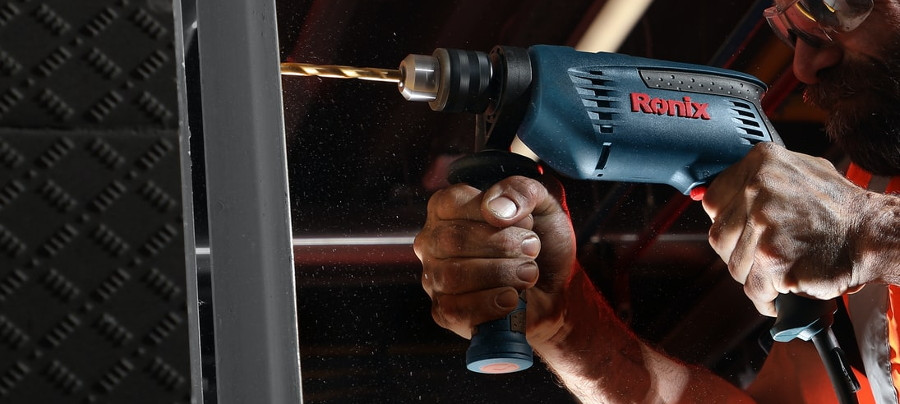 Some Useful Tips For Choosing The Right Home Improvement Tools
Identify Your Needs
If you are planning on making home improvements or settling into a new home, the last thing you want to think about is which tools to purchase. Chances are you already have some tools that can be used for most jobs. However as your projects increase in complexity, you may find that you need to upgrade your arsenal of tools. Before extending yourself too much financially, take the time to make a list of what you may need.
Look for Good Warranties
Good warranties are hard to come by, which is why you should look for them if your shopping for tools. A good warranty shouldn't just cover the manufacturer's workmanship; it should also cover the tools against wear and tear caused by regular use. When looking for a warranty, always check to see how long it lasts.
More often than not, manufacturers that produce the best power tool brands for Homeowners and Professionals, back up their products with warranties because they are confident of their quality. This is a good sign when choosing the right tool for you. You can be sure the tool will serve its purpose and last long - making the financial outlay worth it.
Ergonomics are Important
Choosing the right home improvement tools can be a difficult decision. There are so many different kinds of tools out there that it's easy to get confused. This is especially true if you've never purchased expensive tools before. Once you have decided which tool you need to buy, you'll want to think about whether the tool is ergonomic.
An ergonomic tool design will take into account the amount of pressure your hand exerts while holding the tool, the position of the handle concerning the center of your hand, and how much pressure is exerted in each direction.
Consider the Effectiveness of the Tool
Home improvement stores are on almost every corner and they all have a wide selection of tools that you need. However, not all of them can help you complete your tasks that effectively. Some tools will slow things down or make things difficult. That's why it is vital to choose the right home improvement tool for your project. Here are some useful tips that'll help you make the process easier.
Think about Versatility

When you are just getting started learning about home improvement, it can be easy to get confused over the tools that are available out there. It is better to be safe and invest in a few highly versatile tools for home improvement projects. Keep this in mind while making your choice.
You will eventually want to try different techniques and devices, but versatile tools outperform the specialized ones with jobs such as building tables and benches. This is not saying specialist tools are no good, because some tasks will require specialists tools. But having tools with versatility can save you money while serving multiple purposes.
Safety is Key
When considering the most useful DIY tools for your home improvement projects, safety should be the primary concern. While you may be used to manual tools and techniques, some of these electric tools (such as a table saw or a drill) can be deadly if not handled with care.
Be sure to read any manuals that come with a power tool and follow all safety precautions. Correct use of your home improvement tools is also very important. Read all the manuals carefully and know how your power tools work before you start using them.
Investing in Time Saving Tools Saves You Money
Whether you are an avid DIYer or just getting started in your home improvement business, you must have the right tools to get the job done. Although there are many tools out there that seem affordable, sometimes investing in quality isn't a bad idea after all. No one likes to spend hours with a tool while working on a project. Time is money and it makes sense to cover as much area as possible in the shortest amount of time.
There are many ways to improve your home and the way you live in it. Some improvements can be put off for a while, others can't. Some improvements require special tools.
Please note that the information provided here is meant as a source of basic information only. If you have any questions about your specific project, contact the experts for advice and recommendations on the best home improvement tools and products for your project.