If you are someone who wants to keep their home in top shape but cannot devote the time or effort needed to do so, then hiring a professional house cleaning service could be the way to go. While choosing the right home cleaning service can be overwhelming due to the plethora of options, we have put together a few crucial tips you must consider before making a final decision to get the most out of your money.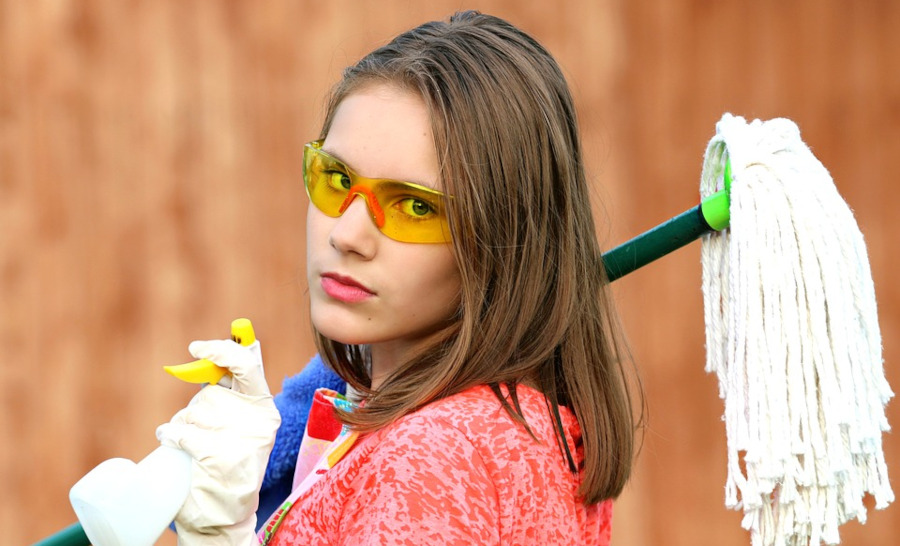 Experience and Credentials
Hiring a cleaning company with vast experience in providing house cleaning services will ensure that you are not leaving the job in the hands of someone not fit for the job.
A well-trained, knowledgeable cleaning team who has been in the cleaning industry for some time will get the job done in a safe and timely manner, leaving little room for any objections from your side. Ask if they have any awards or accreditations with a professional organization. That would help you determine their professionalism and reputation and leave you convinced about their abilities and trustworthiness too.
Inquire About Their Services
Companies or individual cleaners provide varying levels of service. You want to hire a cleaner who is flexible enough to fulfill all your cleaning requirements in one go. As mentioned by the pros at cleanbee.ie, be sure to ask whether they offer a fixed service or are flexible to take requests. Many house cleaners will provide basic services like vacuuming, mopping, and cleaning the bathrooms, but may not do laundry, wash dishes, or wipe down your appliances without special instructions.
How Much Will They Charge?
Whether you live in an apartment or a house, you want high-quality cleaning services and at a reasonable cost. Enjoying a neat and clean does not have to cost you a fortune, now that there are tons of professional cleaners out there providing affordable cleaning services.
Choose a service that does not cost too high or too low but does the job for you as desired at decent rates. A cheap cleaning service is unlikely to give you the best deal for your money. Make sure that your provider does not charge extra for certain services, as some may charge more for cleaning houses with pets or for deep cleaning of some areas. Even if they do, they must tell you about it upfront.
Seek Recommendations and Look Up Reviews
Asking for recommendations from friends, family, or coworkers is a great way to find a trusted and reputed home cleaning service, whether it is a company or an individual. It can save you from a lot of headaches or any unpleasant surprises, as if they have had a good experience with a particular provider, likely, you will too.
We all want our home to look clean, organized, and spotless at all times. With that said, many of us do not have the time or the patience to give it a thorough clean-up and keep it in order due to professional duties, family obligations, or other household chores that can quickly eat away our energy.
While several companies offer residential cleaning services, many are in the business to make a fast buck instead of providing satisfactory services. However, keeping a few essential factors in mind before making a decision will ensure you hire someone you can depend on and trust wholeheartedly to get the job done efficiently.