Boston is a marvelous city that attracts a lot of students. There are a lot of famous educational institutions. Therefore, a lot of learners arrive in the city every year. Not all of them can easily find a dorm room on campus. Many undergraduates need to look for apartments to rent in the city. If you don't have experience finding the best place to live, you're at the right place. Down below, you will discover how to choose student housing in Boston.
Set a Budget
If you're a student searching for apartments, there are many options to consider. To not spend many weeks exploring all the apartments to rent, you need to allocate your budget first. In addition, it will help you avoid a lot of problems that students face. Some learners rent apartments they cannot afford. They get attracted by great locations, interiors, and other perks. When they have the least expensive housing, students quickly run out of their budgets.
Consequently, they find part-time jobs to cover all their expenses. To not compromise on their academic achievements, they use the Internet to find an answer to the question, "Who can do my paper?" Essay writing services help undergraduates compose outstanding quality assignments with no hassle.
If you set your budget properly, you may avoid the need to work hard after lectures to pay for rent. Also, a budget will help you shrink the number of options to explore. If you have a tight budget, you can consider a small apartment in a remote area. However, even cheap apartments are too expensive for students in most cases. Therefore, they rent shared apartments. It's an affordable option for students who are not afraid to share living space with other learners.
Consider Roommates
Since many undergraduates want to save every penny, they look for the most affordable options to lease. If you also want to save your money, you need to consider if it's good for you to live in shared apartments. If so, you need to find friends and look for different options. The most affordable solution is to rent a detached house. It will have a lot of bedrooms, so you will be able to host a lot of people. Consequently, every student will pay a tiny amount for a lease. If you want to live downtown, you will likely be able to rent apartments only. In such a case, you may be required to share a room with another learner.
If you don't have a lot of friends to gather together and look for a house to rent, you should explore different ad boards. Many people in Boston have a spare room to rent. They usually post ads online, so you will definitely find a good and affordable room to lease that will match all your requirements.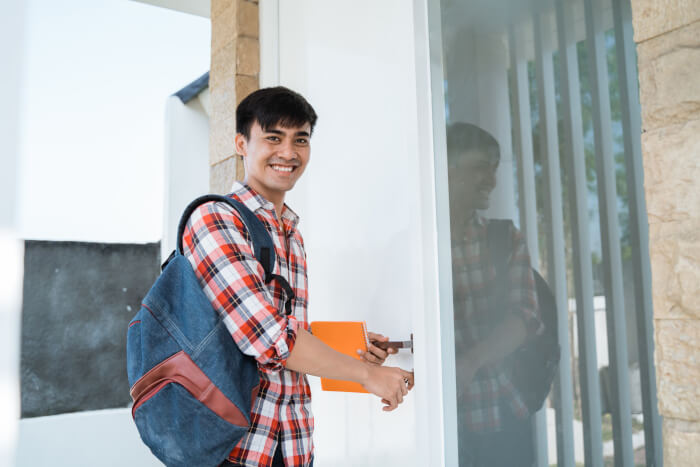 Ask for Advice
It's always a good idea to ask for advice. If you have some friends or relatives in the city, feel free to ask them if they know someone to lease an apartment. Besides, you can reach your connections on social media and ask them to help with finding a good room or house to rent. Locals can help you find the best options that will match your budget. Also, they may help you find people who lease apartments for cheap.
If you don't have friends in Boston, you can always hire a professional who knows the market. Don't hesitate to reach a real estate agent to get help in finding affordable apartments. Indeed, you will be required to pay a particular fee. Real estate agents have vast experience in finding apartments. They will help you find an amazing place to lease so that you will save a lot of money in the long term.
Explore Listing of Apartments for Rent
If you're a self-reliant person who never asks for help, you can find an apartment by yourself. These days, there are a lot of different sites that help students find a place to rent with ease. Feel free to explore these sites and all the ads listed. Most of the ads have detailed photos and descriptions. Therefore, there is no need to visit all the properties to examine them. Feel free to shortlist the top apartments and reach their owners, asking them to visit and check their property. Beware of ads that contain no photos, especially if the price is attractive. It might be an apartment in terrible condition or a scam ad.
To not compromise on your comfort when choosing a place to live, you need to create a list of crucial things that are forbidden to compromise on. For example, if you don't want to waste a lot of time on transportation, you need to define the approximate location before the search begins. Also, you may state that your ideal apartment should have a gym or a spacious bedroom.