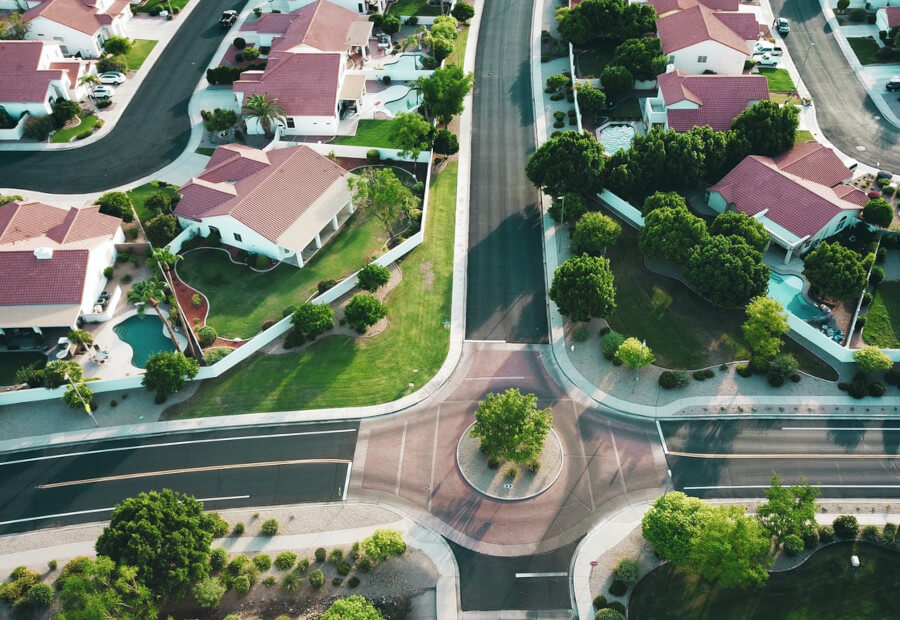 In a tight real estate market, buying any kind of home is a bit more challenging and a bit more expensive. You can expect to pay more for building materials, contractors, and all the other professionals involved. However, that shouldn't deter you if you have your heart set on a brand new home built perfectly for your tastes. Here's how to build your home in a tight market.
In This Article:
What makes building a home in a tight market competitive?
Benefits of building a home

Customization
Growing Community Amenities
Less Upkeep
Low Maintenance
Energy Savings
Resale Value

Tips for Building in a Tight Market

Work on Your Credit
Save a Downpayment
Determine your Budget
Hire a Great Realtor
Visit a Lender and Get Pre Approved
Choose a Builder
Narrow Down your Wants and Needs
Make Educated Decisions
What makes building a home in a tight market competitive?
The state of the market will always impact how people buy and sell their homes, and when you're building a home, it's no different. However, the challenges will be a bit different. When the market is hot and competitive, you may have difficulty finding a builder because they're booked solid. The cost of materials will be higher as well, so you will need to budget for that. You may need to be flexible on some decisions, like the subdivision. When many buyers are looking to buy a new construction home or build a custom home, it can be tricky to find land in the location you want or in the community that's currently being built. Compromises may happen, but they shouldn't diminish your reasons for buying a brand new home and the benefits.
Benefits of building a home
Customization
Perhaps the most common reason why buyers want a new home is that they want it to be their dream home come to life. Rather than purchase an older home and renovate it, that still leaves you with choices that weren't yours, like layout, number of bedrooms, etc. Building a brand new home allows you to make every decision you want for a home that truly meets all your needs and tastes.
Growing Community Amenities
Many brand new builds are going up in up-and-coming communities. While there may not be many amenities initially, these subdivisions almost always welcome some of the best amenities as the community becomes more established. When this happens, it also helps increase the resale value of your home.
Less Upkeep
When you buy a new home, you can have peace of mind knowing that you won't have to replace your roof or hot water tank anytime soon. In contrast, you may need to drop the money with an older home to do those replacements as soon as you move in.
Low Maintenance
If you're not a DIY master and don't want to fix something new every weekend, a brand new house is the answer. Since everything is freshly built, you shouldn't have something breaking every other week, making the house pretty low-maintenance.
Energy Savings
Building a brand new home means that you can start with the most energy-efficient appliances, light bulbs, and features.
Resale Value
A newly built home will retain value for much longer than a home that's already 20 years old. If you build a home today and decide to sell it in 10 years, it's still likely in excellent condition and feels like new. That 20-year-old home is now 30 years old and might be showing its age without renovations and repairs. This gives you an advantage when trying to sell your home or use it as a rental property.
Tips for Building in a Tight Market
Work on Your Credit
When preparing for any home purchase, you want to ensure you are organized and ready to purchase your home. Your credit score is a significant factor in becoming approved for your mortgage. It's slightly different when you're building a new home because you're likely getting a new construction home loan versus a traditional mortgage. Essentially, you want to be ready to move quickly when you find land you like or a builder who only has a few spots left due to the competition in a tight market.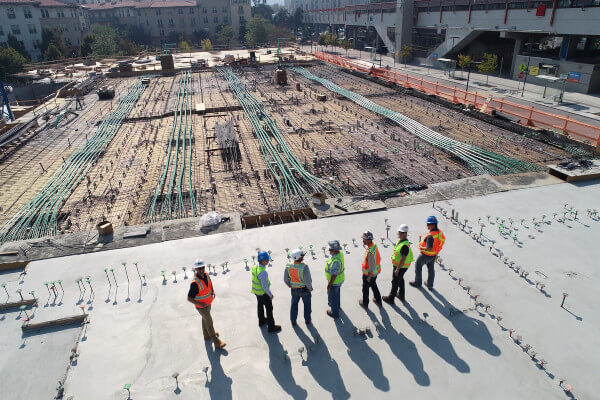 Save a Downpayment
When it comes to a new construction loan, you will need to have at least 20% to 25% down. This is higher than a traditional mortgage, which is around 10%. You will want to budget for extra costs because there is always something that can change when building a new home.
Determine your Budget
Once your credit is in order, and your down payment is coming together, knowing what you can afford will help you make some tough decisions. When you're building a home, there are so many choices you have to make, but having a clear budget can help eliminate some tough ones. Certain builders you like may not be in your budget, so you can easily choose someone else.
Hire a Great Realtor
Even though you're building a home and buying through a builder, a realtor is still necessary. You may feel like you don't need one, but there are excellent reasons why you do. Your builder will have their own team of agents, and there will still be plenty of paperwork and negotiations. In most cases, the builder will be paying the commission for your realtor, so the cost isn't a factor in hiring someone fantastic.
A realtor who is experienced in helping clients buy custom homes will know all the details you'll need to take care of, which can be extremely helpful if it's your first time. Mike Gregor of Cohen Agency points out why it is really necessary, he says, "A good real estate agent really strives to help his/her clients every step of the way and find the best fit for their criteria. As a new buyer, it can be really stressful and frustrating to know what steps you need to take. It's a very complex process. An agent aims to eliminate the guessing game and lead the way step-by-step. That way, each client doesn't have to worry about whether they're missing a piece or making a bad buy."
Visit a Lender and Get Pre Approved
Getting pre-approved shows that you are eligible and qualified for a certain mortgage amount. In fact, in some situations, the builder might require you to present a pre-approval letter. This ensures everyone's financial stake is secure and safe.
On this topic, it's also a good idea to shop around for different rates. Different institutions may offer varying rates or deals, so it's a good move to get a better idea of what's out there before settling.
Choose a Builder
Choosing the right builder for you doesn't have to be challenging, but it will take some time and research. Finding local builders with availability in a tough market might take some searching, but if you live in an area with a lot of growth, there will likely be plenty. Many builders advertise their plans for future projects, so that could give you more time to save up money and be prepared to build your dream home.
Make Educated Decisions
In a tight market, you'll want to make quick, educated decisions not to risk losing your piece of land to someone else. Being prepared with your pre approval, realtor, and a clear understanding of your wants and needs can help you be successful in buying the land to build your dream home.