Are you considering selling your home in Pennsylvania? Despite the effects of COVID-19, Philadelphia's real estate market is thriving. You can take advantage of Pennsylvania's housing market trends and use them as an opportunity to sell your house -- here's how you can do it.
Last spring, Pennsylvania's real estate market was virtually dead. Due to lockdown restrictions and health concerns, no one was thinking about moving, and many homeowners put their plans to sell their homes on hold. But now, with more than seven months into the coronavirus pandemic, Pennsylvania's housing market is not only back, it's strong.
Here are the main reasons why Pennsylvania's housing market is thriving:
Low Mortgage Rates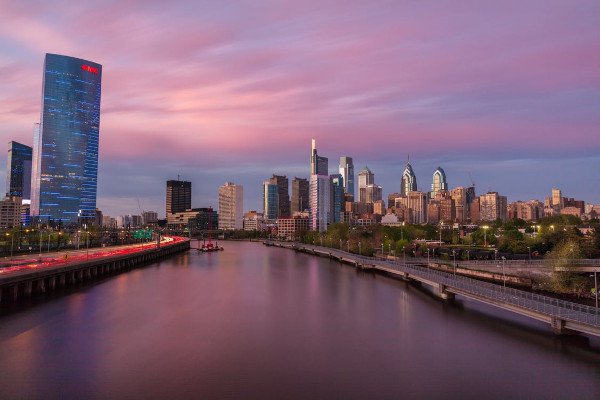 Record-low mortgage rates have been attracting buyers into the market and giving them more buying power. Pennsylvania's current rates are 2.88% for a 30-year fixed and 2.38% for a 15-year fixed. In 2018, both of those rates were above 4 percent.
Now that borrowing money for a home is cheaper than ever, purchasing a home now makes more sense than renting for many people. Now could be your chance to sell your home to renters who are looking to stabilize their situation and get into homeownership.
Accessible Home Prices
Median home values in Pennsylvania are 30% lower than the national median, making homes more accessible to people who no longer want to rent and are ready to buy their own house.
Work from home orders have allowed many people living in more expensive locations close to their jobs to look for more affordable options in Pennsylvania -- since they're not commuting daily, they can afford to move to neighborhoods with lower housing prices. Also, migration into the state means more people looking to buy houses.
In Pennsylvania, middle-market homes are going up for sale and selling in record time. Middle-market houses, with prices between $150,000 and $259,000, are receiving the most offers. However, all homes under $500,000 are high in demand.
Low Inventory
At the beginning of the pandemic, when no one was thinking about moving and realtors couldn't show houses, most sellers decided to pull their listing to wait for a more stable time. This led to a low supply of homes in the state. Many home sellers are still unsure if now is a good time to put their houses for sale, so the amount of homes on the market remains low.
Nevertheless, Pennsylvania's historically low inventory shows that the chances of having a successful home sale in Pennsylvania are attainable. Low stock helps to drive up home prices; this means that sellers get the most value for their home. If you're looking to sell, you'll be able to get good money out of your house.
COVID-19 Shouldn't Stop You From Selling Your House in Pennsylvania
Although the COVID-19 pandemic has affected many industries across the states, the housing market is not one. The housing market in Pennsylvania is thriving post-lockdown, as houses are flying off the market. So if you're thinking of selling your home in Pennsylvania, now might be the right time to do it.