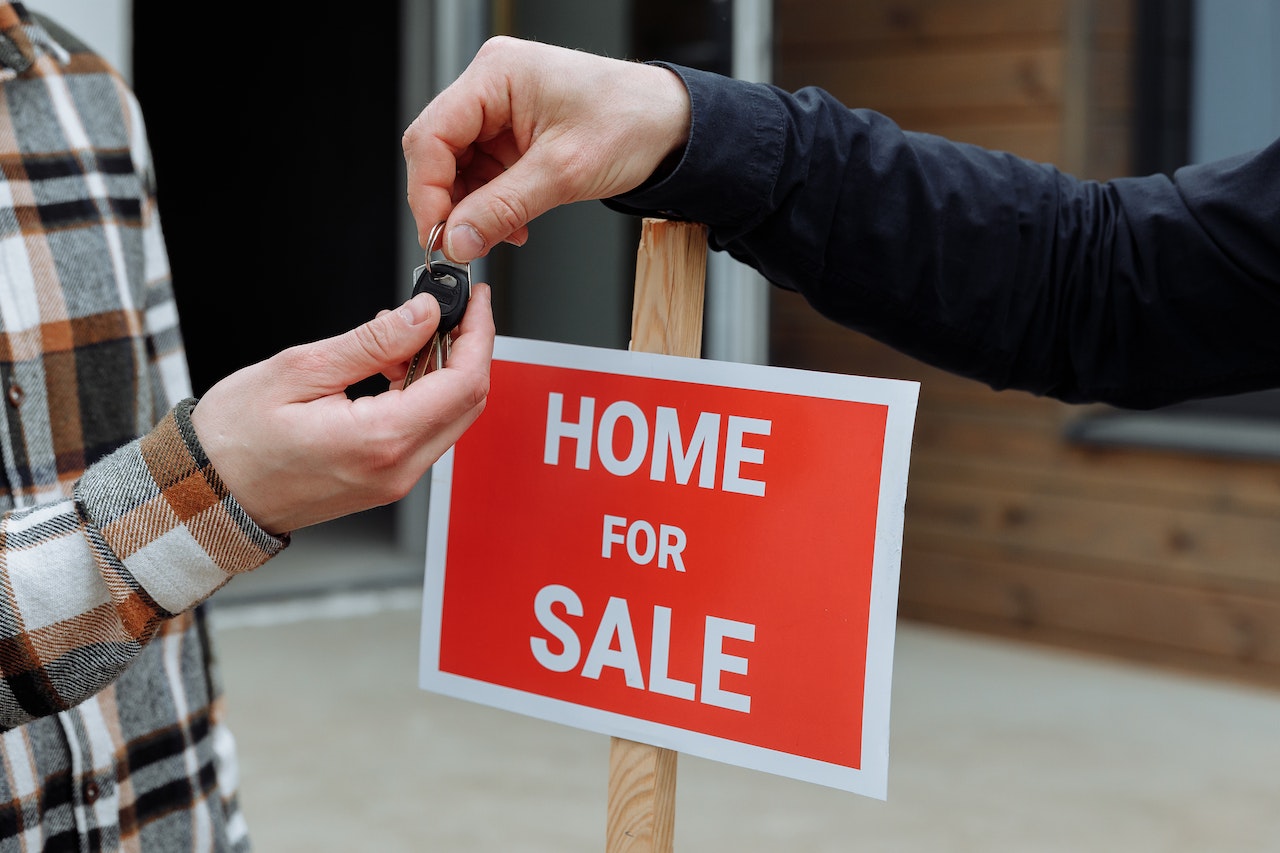 Purchasing a mobile home differs from buying a traditional house built on-site on a foundation. However, a factory-built home may be the best option depending on your budget and where you want to live. Before you begin, you should understand that mobile and manufactured homes are essentially the same. A factory-built house is classified as a mobile home if it was built before June 15, 1976, and as a manufactured home if it was built after that date. The terms are frequently used interchangeably, but it's essential to understand the distinction. Manufactured and mobile homes can also be referred to as prefabricated or "prefab" homes, depending on how they are constructed.
There Are Three Types Of Mobile Homes
Single-Wide
Single-wide manufactured homes are the smallest and typically the least expensive option. They usually range in size from 500 to 1,200 square feet and have one to two bedrooms and one to two bathrooms. Single-wide manufactured homes are 18 feet or less wide, 90 feet or less long, and up to 9 feet tall, making them roughly half the size of today's average site-built family home. Because a single-wide fits within a highway lane, less on-site work is required.
Double-Wide
Double-wide manufactured homes are built, transported, and assembled on-site in two sections. Expect two to three bedrooms, two to three bathrooms, and layout features that single-wide manufactured homes do not have, such as separate dining rooms. The larger size allows for more customization of the interior and exterior layouts. Double-wide homes range in size from 1,000 to 2,300 square feet. Sizes vary when determining the cost of a double wide trailer. They can range from 8 to 16 feet wide to 42 to 60 feet long and up to 9 feet tall. This is only the interior; exterior features such as covered parking and a porch are not included.
Triple-Wide/Multi-Wide
A triple-wide manufactured home, also known as a multi-wide, can be up to 4,500 square feet and 50 feet long. The width varies depending on the structure's specific features. A triple-wide manufactured home allows for much more layout flexibility, and you'll almost certainly find at least three bedrooms and two bathrooms, if not more. Single-wide manufactured homes resemble trailers the most, while double-wide and triple-wide manufactured homes resemble standard site-built properties.
The Structure's Cost
Single-wide and double-wide trailers are the two most common types of mobile homes. There are also multi-wide and triple-wide trailers available. Because different manufacturers offer different models and dimensions, each type's square footage varies significantly.
Single-Wide Trailers
A single-wide mobile home has a floor area of 600 to 1,300 square feet and dimensions of 90 x 18 feet or less. This type of trailer home typically costs around $86,016.
Double-Wide Trailers
A double-wide trailer, as the name implies, is significantly larger than a standard mobile home. Their floor space ranges from 1,000 to 2,300 square feet. A double-wide trailer measures 56 x 26 feet and costs around $158,750.
Triple-Wide Trailers
The square footage is found in triple-wide trailers, with the largest measuring approximately 3,000 square feet. This type of trailer home typically costs around $250,000.
The Price Of The Land
After you've decided on a mobile home, you can either buy land or lease a lot in a nearby trailer park. The cost of either option is heavily dependent on where you live. However, the average cost of renting a lot is approximately $380 per month. However, you may have to pay more if you want to use the park's facilities, like the recreation areas, swimming pools, and parks.
Factors Influencing The Cost Of A Mobile Home
How much does a mobile home cost after the land is paid for? In addition to the base price and site-specific expenses, the final price of a mobile home can also be affected by the following:
Delivery
Most mobile home manufacturers provide free delivery if the location is within a certain radius. Any additional expenses incurred outside of this radius will be your responsibility.
Connections To Utilities
After you buy a mobile home, you'll need to pay to hook it up to basic services like cable, electricity, Internet, sewage, and water. The cost of utilities varies depending on where you live. However, if your mobile home lot is in a mobile home park, the prices are significantly lower because the utilities are already in place and need to be connected.
If you decide to build your mobile home on your property, you will be responsible for the costs of establishing and connecting to key utilities. Permitting can quickly increase the cost of owning a mobile home, specifically if there have been no previous structures on the land.
Customizations
Most mobile home manufacturers allow for the customization of the exteriors and interiors. The exterior can be enhanced with siding or even decorative doors. Interior modifications include installing appliances, built-in desks, a fireplace, or shelving. All of this comes at an extra cost.
How Much Does It Cost To Relocate And Set Up A Mobile Home?
While mobile homes are inexpensive and convenient, they are not as portable as their name implies. Moving a trailer home requires careful planning, appropriate equipment (ideally from a moving company), permits, and insurance.
Moving costs can range from $1,000 to $20,000 or more depending on distance, size, and home condition. Most moving companies charge additional fees for disassembling and reassembling your mobile home. These services may include removing and reinstalling features such as a porch, skirting, or utilities.
Options For Financing Your Mobile Home
There are several options for financing your mobile home, just as there are for conventional housing:
A mortgage loan: The advantages of obtaining a mortgage to finance the acquisition of a mobile home include more flexible repayment terms, lower interest rates, and even tax deductions.
Personal loan: Mobile homes are easier to finance with a personal loan rather than a mortgage or specialized loan because they are less expensive than traditional homes. Personal loans are typically not secured by collateral. Personal loans, on the other hand, typically have higher interest rates than mortgage loans.
A chattel loan: This type of loan is designed for mobile homeowners who lease the land on which their home is built. A chattel loan may require as little as a 5% down payment. Its interest rate, on the other hand, is relatively high.
Conclusion
Mobile homes range in price from low-cost narrow structures to large, open rooms with upscale amenities such as walk-in closets, gabled roofs, recessed lighting, and other home accessories. They have drawbacks, but they can be low-cost housing options.