Painting the wall shows your sincerity and cares for your residence or other living places you counter every day. Depending on the surrounding condition and the paint's quality you need to paint after a certain time.
You need to paint a wall after 5 or 10 years on a regular basis so that your walls won't look dingy. If you use durable, shiny, and fine finishing paints, you won't need to paint too often. So, depending on your choice you should consider how many times you should paint a wall.
Though we expressed some ideas which will be enough for you to have ideas on how many times you should paint your wall.
How Many Times Should You Paint A Wall?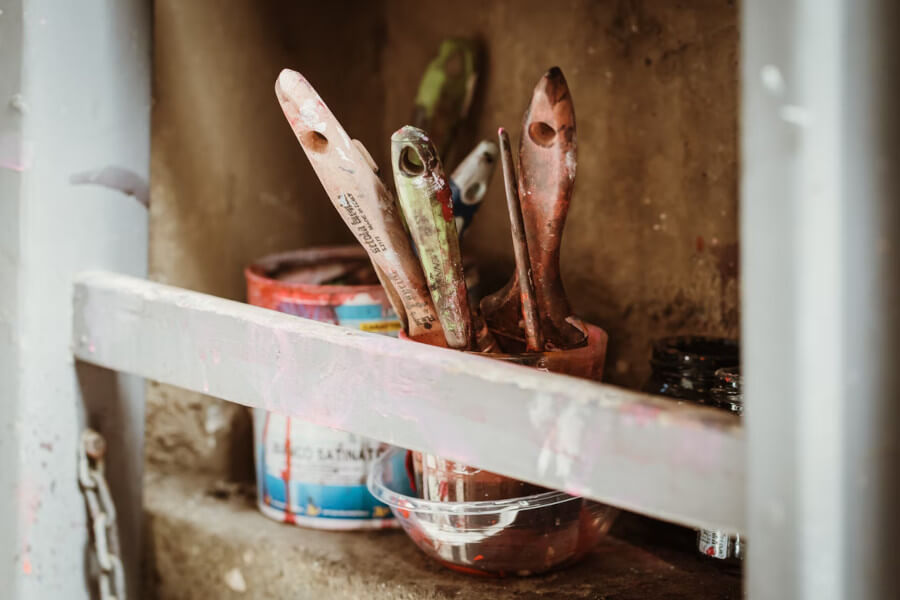 If you are not more likely to change your wall's color frequently, it's a good idea to select the best type of color. Considering your budget you should buy paint. If you use ceiling paint on walls you won't have to paint further to get much perfection on paint.
Ceiling paint's one layer is enough to cover your wall, with just a fine finish. But if you use the other wall paint on your wall, it will take more than two times to get a fine finishing coverage.
Read the entire article to know about the type of paint and consider the other facts related to painting your wall.
The Best Types Of Wall Paints
Flat/Matte:

This type of painting has a minimum shining capacity. You can use them as a base for painting. They need to put paint to get a perfect color. You should use Flat or matte type painting on your ceiling, dining room, garage or any other wall's where there always remains less traffic.

Eggshell:

Eggshell paints are a popular type of painting around the world. This works better than flat paint. You do not need to use many paints to get a perfect coverage of your painting wall. Living rooms, hall rooms, or doors ways other types of low traffic areas are suitable for going on with eggshell paint.

Satin:

This type of paint is the most common paint with a high finishing capacity. It is very shiny and bright. You can use this painting in heavy traffic areas of your home like leaving a room, playground, kitchen, and bathroom. You can clear this paint easily rather than flat paint or eggshell paint.

Semi-Gloss:

Semi-gloss paints are the best type of paint to use on the walls which get used for a maximum time of a day. These paints are mildew resistant and are greatly durable. As it is a bit heavy and shiny type of paint, you need to struggle a lot to get a perfect finish from it.

High-Gloss:

High-gloss paints are best for use in the areas where the walls frequently get touched. It has a high shining capacity. It is more durable than any other paint. The prep work for this painting requires many struggles. If you don't paint with much attention the paint will be imperfect and get a bad finishing.
Paint A Wall Depending On Budget And Painting's Condition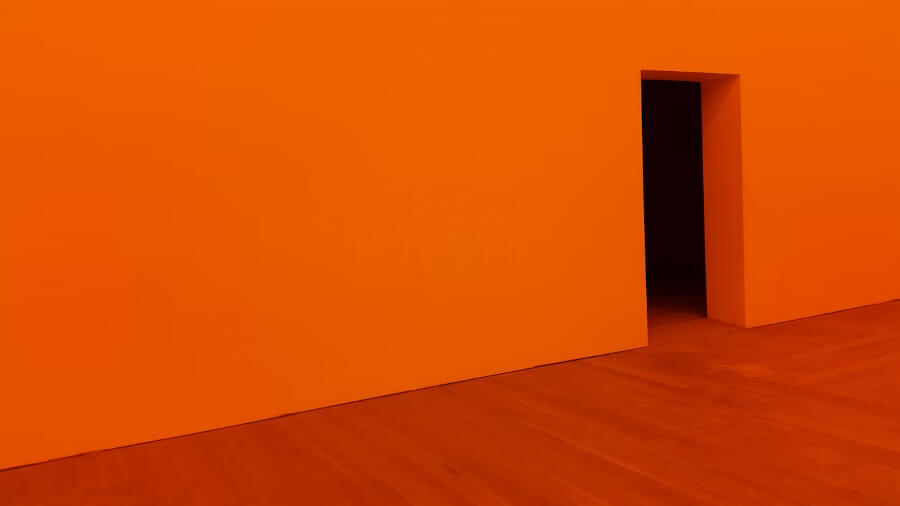 As you already know the type of painting, so now it will be easy for you to detect how many times you should paint a wall. There are other related facts which also will work great for providing you with the best idea.
Consider The Paint's Thickness

Depending on the paint you have to paint many times to get a perfect coating and shine. If you use light painting in heavy traffic areas, you have to paint frequently. But if you use high-gloss paint in that area, you won't have to worry much to go for further painting.

Paint Price

If you are planning to cover your wall painting on a low budget, you have to choose a paint that will serve you great within just two layers or even no layers. If the paint's price is low, you can use them more times until it touches your budget.

Coverage

Consider the length of the area you need to paint and also the color and how long you need to spend time on them. If you don't have much time use ceiling color paint which will be enough to cover a huge area within just one layer. Instead of this if you use wall paint you may need more than to layer to get perfect coverage.

Check The Finishing After Paint

Check how nicely your wall's got finished. If they seem to lack finishing, you should re-apply the color, or if it seems too much worse erase the color and paint it further.

Durability

You have to paint your walls depending on their durability. If it is not very durable it will get damaged and peel off over time. Then the wall looks uneven or messy. So, then you have to paint again and again after a certain time.
Paint a Wall With The Surrounding Changes
If you change your room for you or other family members, it's better to change the wall's color according to their choice. Moreover, if you change the rooms from the living room to the bedroom or kid's play room, it will probably be a good idea to change their color before it gets ruined by wear and tear.
Final Thoughts
Painting on walls is a great identity of your status and mind. No people will like a deem colored room in their bedrooms or living rooms. Such as this you need to paint your wall depending on your mood. Know the type of painting and compare your budget and finally decide what you need to do with your walls. If you need many ideas you can consult with experienced painters to gain more ideas.