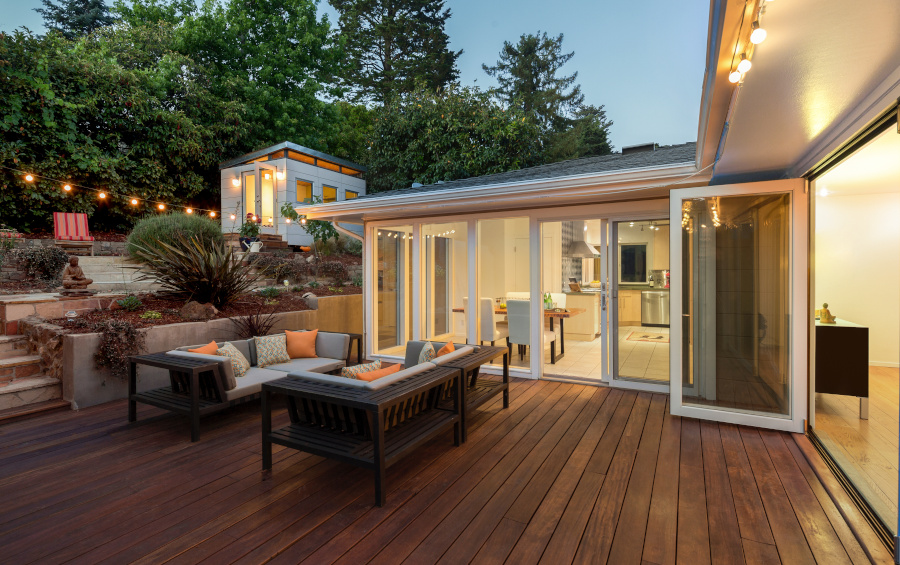 Wood is one of the staples when designing a property because it gives that exotic aesthetic appeal. It can undoubtedly give your home a calm and sophisticated accent.
But that might not always be the case, especially when you don't know design and color principles. Remember that you want to incorporate wood into your home design to elevate its look. Hence, you want it best.
Keep note that the wood designs should depend on what theme you're having for your home. The more wood tones you introduce in your space, the more eclectic it'll feel. If you're looking for something more contemporary, modern, and clean, you should limit the number of wood tones in your space. Some extra contemporary homes might even have one wood tone throughout the area.
On the other hand, if you prefer having that vintage, eclectic, and antique feel, you can opt to have more than one wood tone. But it'd be best to know how to play with styles accordingly not to give your home a messy look.
If you're planning to redesign your home soon, or are building a new one, here are some tips and tricks on how wood can improve the overall look of your property.
1. As Wooden Patio
If you want to have that resort vibe in your backyard, you can always make good use of wood on your deck.
Wooden patios are known to be cheaper than concrete ones. Yet, it's still undoubtedly very pleasing to the eyes. Not only will this improve your home's curb appeal, but it'll also elevate your property's value in case you consider selling it in the future. Plus, it offers an excellent area where you and your family could enjoy a day together, relaxing after a long tiring day.
If you're thinking of having one for your home, it'd be best to choose a reliable supplier, such as the Hardie Boys, or one near your area to ensure that you will be getting high-quality pieces of wood that'll serve you a long time.
2. As Interior Wall Cladding
Wood is usually incorporated into a home to give it its warm and rich vibe. It has a beautiful grain appearance, which renders that subtle yet elegant beauty.
You can always incorporate wood as your interior wall cladding if your home is primarily white or beige. This will undoubtedly be great as an accent wall, where you could attach your entertainment appliances, or in an area where all your decorations or collection can be. Such a design can elevate a boring wall to become a focal point in your home.
3. As Pergola
Now that you have your wooden deck, why not add a structure like a pergola for it? Such is an extension of your home, allowing you to spend more hours outdoors as it can cast an extra shade. If you're thinking of having one, or pressure treated Southern Yellow Pine are some of your best choices known to stand the test of time.
Another pro tip to keep in mind when you decide to incorporate wood in your outdoor spaces is always to ensure they're well treated to avoid molds and insect build-up, as this can prevent the wood from rotting.
4. As Furniture And Shelves
Most homeowners prefer wood furniture because of the durability and aesthetics it offers. A piece of suitable wooden furniture for your home will undeniably elevate your home's look without an expensive renovation.
If wall cladding isn't an option, you can always incorporate wood through the pieces of furniture you will be using. One good example is the dining table, where you and your family spend time over a meal. Having one great sturdy wooden dining table is always ideal as it can accommodate heavy use and still look good without the high maintenance.
If you're unsure whether wood looks suitable for your home, you can always start by adding a few wooden shelves and assess if it matches your preference. Not to mention the space and storage it'll give your home.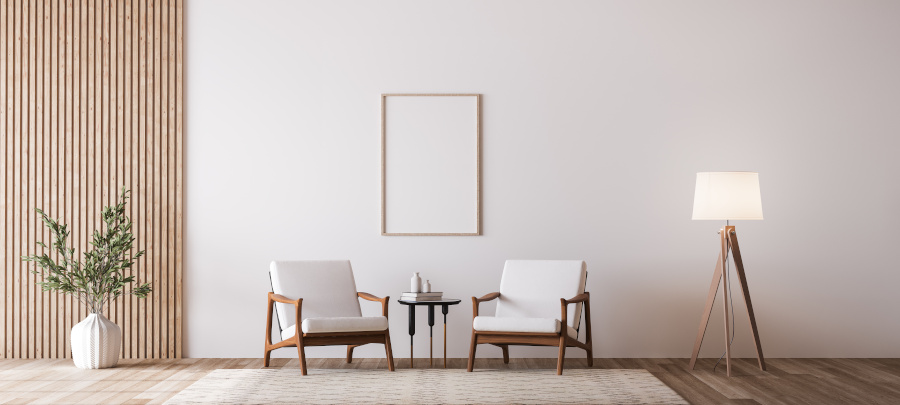 5. As Your Staircase
Some homeowners tend to make their staircases their home's focal point. That's when incorporating wood as a staircase comes in handy.
One of the main reasons why most people do this is the convenience and the versatility it offers them. Because wood has quite a lot of tones that you can choose from, you can always pick the best pallet that you think would best fit your home design.
Aside from the aesthetics, wood, along with proper handling and maintenance, is considered one of the sturdiest materials for staircases too.
Conclusion
Indeed, wood can elevate the overall look of your home or apartment. Hence, why not make good use of it? As you do so, it's always best to remember that style and ergonomics should always go hand in hand. Also, know the vibe you want for your home, and from there, assess how much wood you need for your area.
Undoubtedly, there are so many ways in which wood would upscale your home's aesthetics. Considering the points listed above will certainly lead you to the better home you and your family deserve.