The housing prices in the U.S. have risen significantly in 2021. Everyone knows that markets depend on supply and demand, but do you know that the increase in the prices of houses does not just rely on these two factors? There are many others. The housing market is subject to externalities; there are other things outside of it affecting it.
Nonetheless, one of the essential factors is people realizing the importance of owning a property since COVID-19. Remote work and lockdowns have motivated residents to buy a home, yet, fewer people are willing to sell. There's a great demand for houses, but a low inventory, causing prices to inflate.
Inflated prices have impacted several estates, and North Carolina is no exception.
What's Happening In North Carolina
House prices in North Carolina are going up. That's what residents can expect to see happening in the future, and it's not a good thing if they are looking for a place to buy. Projections forecast that median house prices will increase by 4% annually until this year ends, while the national average is about 2%.
If residents plan on buying a home soon, they don't have to wait too long because these rates will only go up as time goes on. To add some perspective, in September, house prices increased almost 2% compared to July. That's nearly 1% per month.
According to Realtor.com, Charlotte's median home sale price was $345,000, trending an 11.4% increase year-over-year. What about inventory? Well, statistics show that inventory has fallen by 44.4 percent year-over-year. Experts say the housing market should be cooling down soon, but North Carolina seems to be the exception.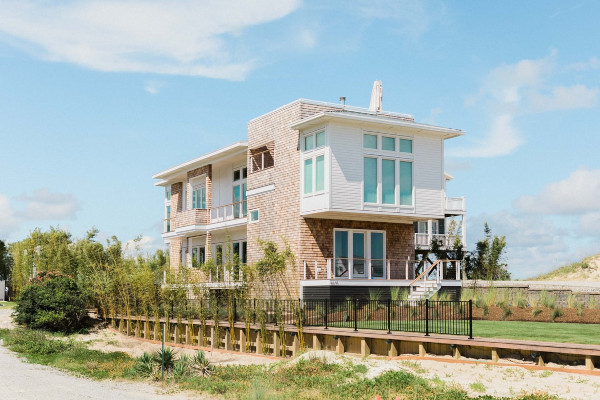 Who Benefits The Most With Prices Increasing At Excessive Rates?
Most people would think that property owners are the winners in this crazy housing market, and they're not wrong. But they're not the only ones. Real estate investors are also winners in this current situation. Even though sellers might get prices above their market value, real estate investors are an opportunity to sell properties hassle-free.
For example, cash home buyers in North Carolina are an excellent opportunity for sellers who want to sell their houses fast in any condition. These cash home buyers are willing to pay a fair price, renovate it, and sell it for a better price.
And even though the median days on the market in North Carolina fell by almost 63% (13 days, compared to 39 days in July 2020), these homebuyers close deals at half the time. Plus, sellers don't have to pay closing costs or commission fees.
Summing Up
Because more people are moving to North Carolina for work, the housing market will experience an increase in demand. Not only from people moving here for work and young adults who stay and raise families here.
Charlotte, North Carolina, ranks relatively high in the U.S. News rankings of the best places to live. They were ranked 22nd on the list of best places to live and the best places to retire. That will attract many people, and they will look for a place to stay. This suggests the Charlotte real estate market will remain strong even if the local economy isn't so hot in the future.
Even though the market is unpredictable, the housing market in North Carolina seems to keep its high prices for the rest of 2021.