The Home Market Is Booming! How Long Will It Last?
Are you a homeowner currently debating to sell your property or not? If you are being extra cautious due to the ongoing pandemic, you are not alone. As you may be aware by now, the whole nation has been suffering due to the coronavirus back since March of 2020. Different kinds of businesses and industries across the US have been heavily affected by this situation, causing massive layoffs or sharp drops in people's income levels.
But not all hope is lost as the real estate market has been one of the exceptions as it is actually booming. Many ask but for how long?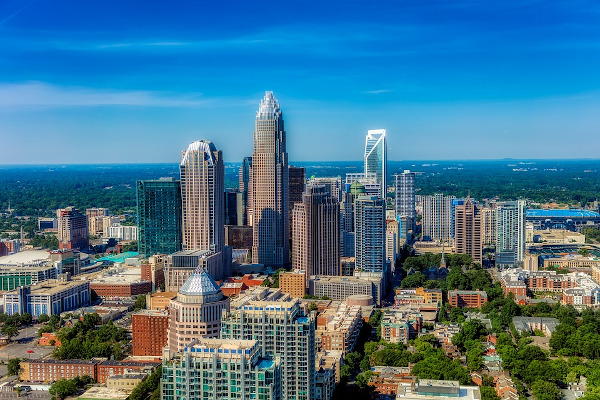 Newspapers across the nation are reporting a boom in the housing market with a few exceptions like New York and Boston, but otherwise, the country is doing great. Lawrence Yun, Chief Economist of the National Association of Realtors recently commented in a California newspaper article that despite the coronavirus pandemic, the housing market performed exceptionally this year.
Yun even went a bit further to forecast that the "boom" will continue in 2021. "I think demand, work-from-home demand for larger-sized homes, will continue, home sales will rise 9% while prices will rise 3%". As per his comments, this 3% is due to a declining housing shortage. This is actually great news if you are a homeowner debating whether to sell or not as you might have read your answer already. If you do decide to sell, you should have several options to choose from.
Charlotte Home Market
Charlotte, North Carolina isn't the exception to the housing market boom going on as we speak across the US. Charlotte Home Buyers agree that homeowners should act quickly while this "hot streak" continues.
Other industries or businesses might be going through a bumpy road right now, but not the real estate market. Strong demand and limited inventory have also been the trend in the past 8 months or so in Charlotte. This has helped to boost home prices. The Home Buyer Institute recently wrote, "If you looked at home-price trends in Charlotte, North Carolina - and nothing else - you wouldn't know there was a pandemic and economic recession taking place right now".
Just like Yun, they also have positive predictions of their own for the Charlotte real estate market in 2021. This month, a research team at Zillow issued a similar forecast. They estimate that the average home value for Charlotte, NC could "rise 7.7% in the next year." This estimate or projection extends into the fall of 2021.
To Sell or Not to Sell?
By now your debate over selling or not should have been taken care of, as now is the time to sell as experts agree. Whether you plan to sell next week or next month, quickly or taking your time, should be the next question you ask yourself. You have options when it comes to eventually sell your property. You can sell faster with a home buying company or you can also look for a local or national real estate company. Make sure to keep yourself informed as forecasts are the equivalent of an educated guess and could change or vary quickly.