Since the pandemic hit our world, a lot of things have changed. The way we saw our surroundings and the normality it had will never be the same. The real estate industry, however, remained steady during the first stages of the pandemic. But, what is the forecast for it more than a year later?
Keep reading if you're interested in knowing more about the real estate industry during the pandemic and what to do if you want to sell your house.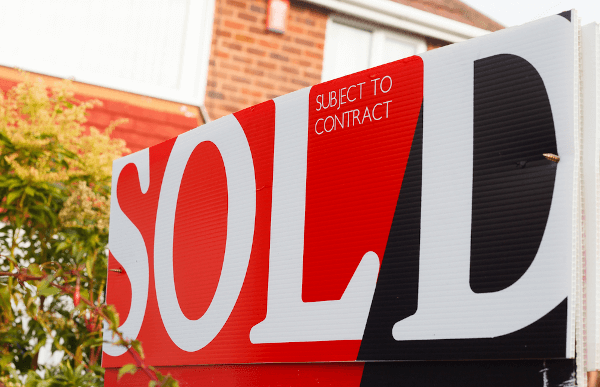 Let's Take A Look Back
Nobody could've expected it. Not economists, realtors, or, most importantly, home builders across the country. However, the pandemic triggered an emotional housing rush unlike any other.
Things are still unpredictable one year after the Covid-19 crisis shut down started, distorting American life. But the housing picture isn't great at the moment. In fact, it appears to be the ideal time to take a step back.
Picture this, it is 2020, the pandemic's first wave is hitting any unprepared being. Home prices have reached an all-time high, mortgage rates have risen, the number of available homes has shrunk, and consumer confidence in the housing market has decreased.
Home sales came to a halt a year ago. Given the physical and economic insecurity that Covid-19 brought, no one wanted to buy, sell, or even enter a home. However, just a few months later, the housing market accelerated, and prices soon followed.
Home sales were not just stable but also significant. By August, sales had reached their highest level since 2006.
So, What Happened?
The lowest end of the market, where supply is especially at lower levels, has seen the largest price rise. Due to increased demand and increasing construction expenses, homebuilders have also boosted pricing.
The main reason for a possible housing recession this year would be a lack of affordability. As mortgage rates increase, sales are already slowing. Given how far house demand was pushed ahead last year, sales this year could be significantly lower.
Aside from high pricing, customers are dealing with the worst supply situation in history this year. More houses are desperately needed in the housing market right now, but the country's homebuilders are struggling.
They were woefully unprepared for the spike in demand that occurred last summer. At the beginning of the pandemic, some construction companies cut jobs and shut down operations because they weren't expecting such a quick recovery.
What Can You Do As A Seller
If you're interested in selling your house, it may be too complicated to do so at the moment with real estate companies. Why? Because as we've been stating above, your house may not be sold in months or even years.
Realtors will try to increase the price of your home so they can get good earnings too, but this will make the process even longer.
So, as a seller, what is your best option in this situation? Easy, home buyers. A trusted home buyer company will give you a fair cash offer for your property, and the deal can be closed in as little as seven days.
By working with them, you won't have to spend more money on repairs; since they purchase homes in as-is condition. Apart from that, by being paid in cash, the money is all yours to do whatever you want with it when you receive it; no unnecessary taxes or fees are required.
If you're interested in working with homebuyers, all you need to do is search "We buy houses fast for cash in Arizona,"; and you'll surely find the right company that meets your needs and exceeds your expectations.
Your property matters; make a smart move and don't waste more time!