There are many decisions to make when you are expecting a child, and one of the most important is how to design the nursery. You want to create a space that is comfortable and welcoming for your new baby. Here are some great tips on how to decorate the nursery.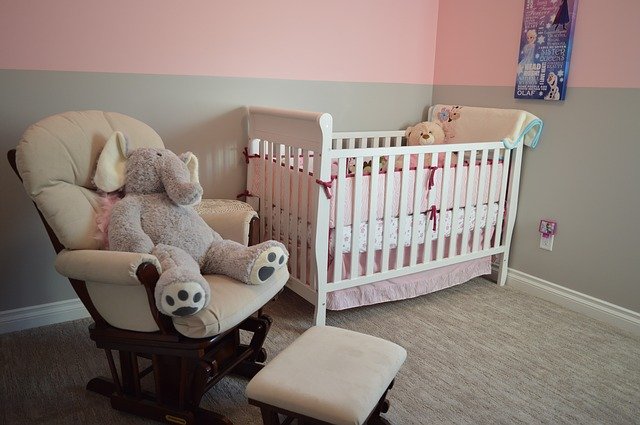 Get the right furniture
One of the most important pieces of furniture in the nursery is the crib. You want to choose a crib that is safe and comfortable for your child. There are many different styles of cribs available, so take some time to research before you make your decision. Along with the crib, make sure to opt for a comfortable crib mattress that will be able to properly support your baby. Other pieces of furniture that you will need for the nursery include a changing table and a glider or rocking chair. The changing table will be where you change your baby's diaper and dress them. A glider or rocking chair is perfect for nursing or simply holding your baby while they sleep. These pieces of furniture should be chosen with care to ensure that they are both functional and stylish.
Think about the overall layout
The layout of the nursery is important to consider when you are designing the space. You want to make sure that there is enough room for all of the furniture and that it is arranged in a way that is both functional and stylish. For example, the crib should be placed in a spot where it can easily be seen from the door. The changing table should also be in a convenient location. Keep in mind that when you have a newborn, you will be spending a lot of time in the nursery, so make sure it is a space that you enjoy being in.
Choose a theme
Decorating the nursery is a great opportunity to be creative. You can choose any theme that you like for the space. If you are having trouble deciding on a theme, consider your favorite colors or patterns. You can also base the nursery's design around a favorite book or character. Once you have chosen a theme, you can start to select specific items that will help to bring the room to life. For instance, if you opt for a woodland-themed nursery, you could choose items like wall decals, plush animals, and blankets that feature forest creatures.
Wall décor matters
The walls are a blank canvas for you to work with when decorating the nursery. You can paint the walls any color that you like or opt for wall decals. Wall decals are a great way to add color and pattern to the room without having to commit to painting the entire space. If you choose to paint the walls, consider using a neutral color like white or gray. You can then add pops of color with wall art, rugs, and other accessories. The key is to create a space that is both stylish and inviting.
Don't forget the lighting
Another important aspect of the nursery's design is the lighting. You want to make sure that the room is well-lit so that you can see your baby while they are sleeping. However, you also don't want the space to be too bright. Choose a light fixture that will provide enough light without being overwhelming. You can also add a nightlight to the room so that you can see your baby in the dark. More often than not, the lighting in the nursery should be soft and calming.
Invest in storage
Finally, you will need to consider storage when decorating the nursery. You want to have enough space to store all of your baby's things, as well as your belongings. A changing table with built-in drawers is a great option for storing diapers, wipes, and other necessities. A dresser or chest of drawers can also be used to store clothes and blankets. Baskets are also a great way to keep the nursery organized. Keep in mind that newborns have more things than you think, so make sure to choose storage solutions that will work for your needs.
These are just a few tips on how to design the perfect nursery for your new baby. With a little bit of planning, you can create a space that is both stylish and functional. Take your time to choose the right furniture and décor, and don't forget to add your personal touch to the room. After all, the nursery is a reflection of you and your family. With these tips, you can create a space that you and your child will enjoy.