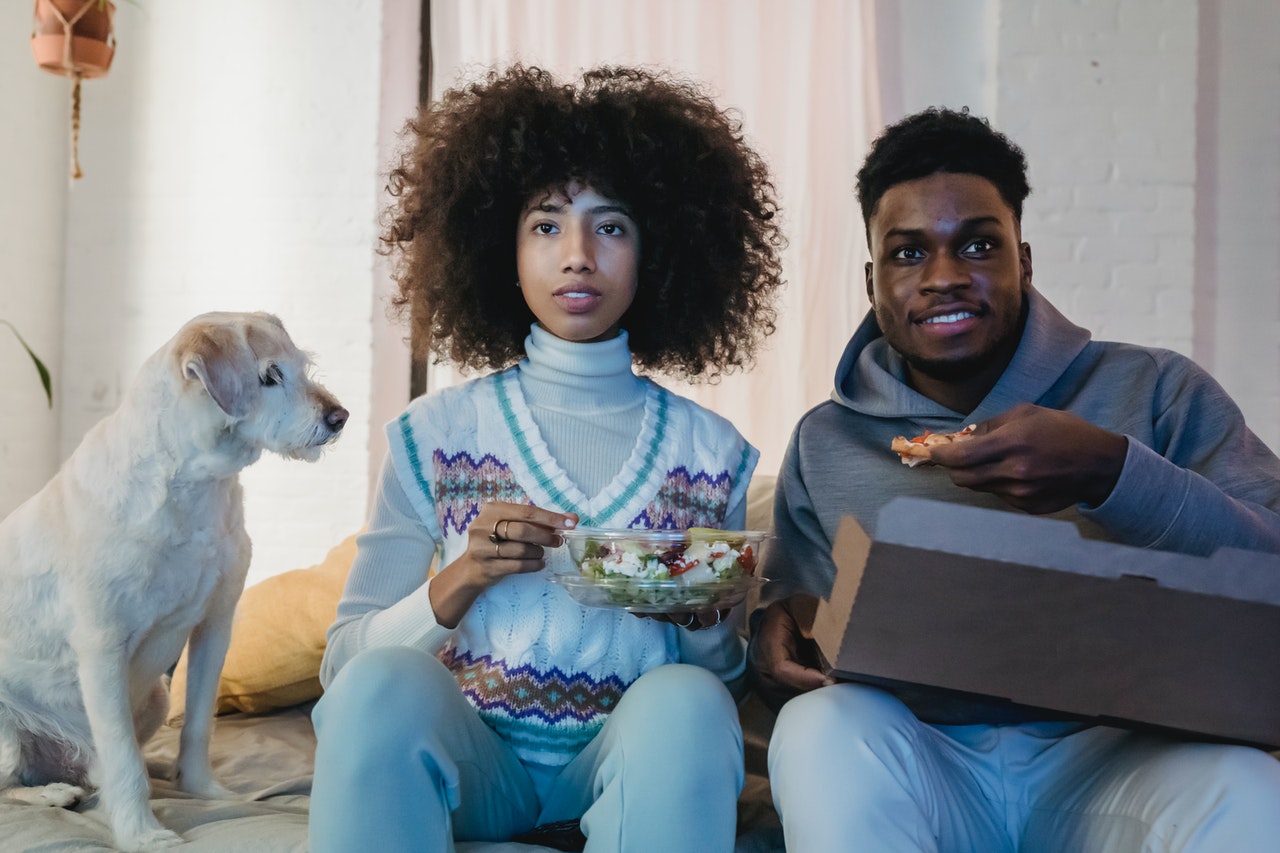 Living together as a couple is an exciting change and a significant transition. If you're getting ready to move in together for the first time, there are some essential things you need to know to ensure everything goes smoothly. From setting boundaries to decorating your new home as a team, read on for some helpful advice for couples moving in together for the very first time.
Determine Why You Want to Move in Together
Before moving in with a partner, it's important to decide why you want to make this life-changing move. It could be because it's easier to split the cost of rent and bills when you're both under the same roof. Perhaps you spend so much time together that you might as well live in the same home. It could be that you're both closer to your jobs or family. Or perhaps you're planning to get married in the future. There are many reasons why couples might choose to live together. The key is to think about why this is the right move for both of you so that you're on the same page.
Talk About Your Long-Term Goals and Expectations as a Couple
When you're living together as a couple, it usually means that things are getting serious. Sit down and talk to your partner about your long-term goals and what you expect. If you plan to get married, but the other isn't, it could lead to serious issues later. The key is to ensure that your long-term goals are the same or somewhat similar. Talk about what each of you is expecting from the other in terms of the relationship and how you'll manage the home, bills, and other aspects of daily life.
Discuss Children and Pets
Are you planning to have children together in the future? What about furry friends? Make sure that the idea of having kids or pets is discussed long before you move in together. When expectations are unbalanced, it can lead to problems down the road. Talk about getting a dog or cat first, then maybe having children much later. These two things are crucial since it means you'll both be responsible for another living thing. It can also determine what size or type of home or apartment you want to move into.
Determine Your Moving and Furniture Budget
Moving into a new place can be expensive. Talk to your partner about your budget and what you can both afford. You'll need to consider renting a moving van, rent deposits, and utility setup costs. If you need new furniture or appliances, this will also need to be factored into your budget. Make sure you come up with a budget you both agree on. You should also agree to split the costs evenly to contribute to the move accordingly.
Decide on House Chores
Keeping a neat and tidy home is essential, especially when living together as a couple. Discuss who will be responsible for which chores, or you can swap various duties back and forth. The goal is to ensure that you're both helping around the home and that each of you contributes to household chores somehow. You can write down weekly tasks on a chalkboard and create a checklist for who does what so that there's no confusion.
Determine Your Living Space Needs
Some of your needs as a couple will be the same, while others may be different. Keep these in mind when determining your needs and wants regarding a new place:
Do you want or need a lawn, or would you prefer an apartment or townhome where landscaping and mowing aren't required?
Would you like a spare bedroom for overnight guests, or would turning it into an office be better?
Is an apartment with stairs acceptable, or do you prefer a building with an elevator?
How much square footage is acceptable, and what is too small for your needs?
Are amenities important to you? How about location?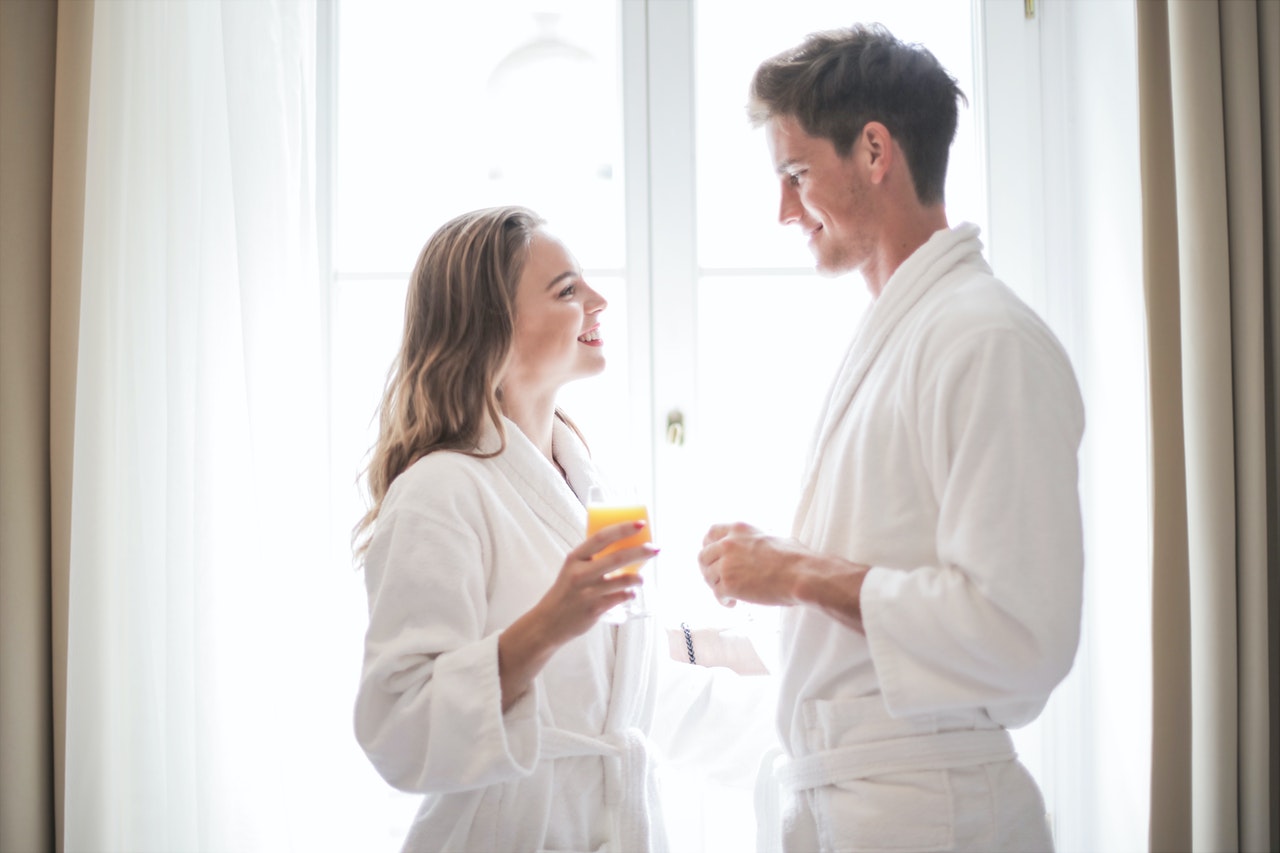 Decorate as a Team
Your partner's interior design style might not match your own. Make sure that you decorate and furnish your new place as a team. You might need to sacrifice things such as swapping out your beautiful accent chair for a recliner. The goal is to make sure that you create a home that you both love. Try to meet in the middle by choosing paint colors or new furniture together so that you both like the way your new home looks.
Set Some Ground Rules
If your partner needs to get up early for work, make sure you come up with ground rules regarding bedtime and wake-up time. You should also discuss rules for having friends over and what you plan to do during the weekends. Creating a few basic ground rules now will ensure no miscommunication later. Remember to be respectful of your partner regarding these things to be aware of each other's individual needs.
Set Boundaries with Your Time
Aside from setting basic house ground rules, you should also set a few boundaries regarding how you spend your free time. Maybe you can schedule special movie nights or dinners together during the week and reserve your weekends for some "me time" or hanging out with friends. You should discuss when it's ok for guests to come over and never invite people over without confirming it with your partner first. Talk about setting boundaries for "screen time," whether looking at your smartphone, sitting at the computer, or watching TV. These boundaries will help to strengthen your bond as a couple, so you're spending valuable time together.
Moving in together for the first time as a couple is exciting. You can live happily ever after with some good communication and ground rules. Remember to respect your partner and share house chores so that you're each contributing to a happy life together and a comfortable home.