If you're looking for a radiator that combines timeless classic design with fantastic heating abilities, then column radiators could be the perfect solution. Many people remember this type of heating from their days at school or maybe at your local church and that gives you a good indication of the ability of these radiators to efficiently heat large rooms.
But this type of radiator needn't only be installed in large areas, they can also be the perfect solution for your home heating. In this guide, we'll provide you with everything that you need to know about the column radiator so that you can decide if they're the right option for your home.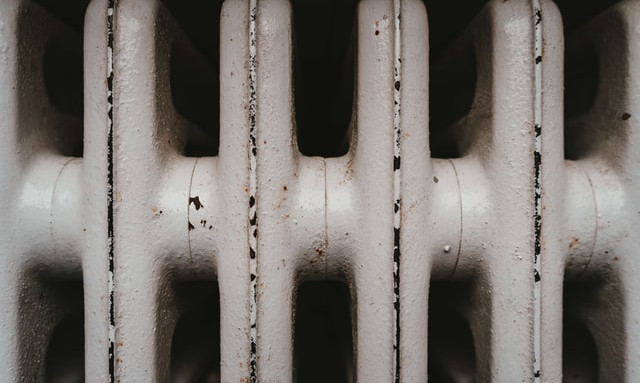 What are the benefits of using a column radiator?
There are a number of reasons why column radiators have become so popular in recent years.
High Levels of Efficiency
Column radiators are extremely efficient at heating up a room due to the large surface area that they provide. When connected to your central heating system, the heat is transferred up and down the columns of your radiator. This then means it can maximize the heat output through the transference of heat through the gaps between the columns. This then means that the heat is evenly transferred into the room.
Durable design
If you need a heating solution that can take everything that a busy family can throw at it, a column radiator could fit the bill. This design is well known for being sturdy and able to cope with daily knocks. When it comes to the material that the radiator is made from, then this goes from traditional cast iron through to steel and aluminum.
There are also options of both horizontal and vertical designs so no matter how much space you have in your home, there will be a column radiator that fits perfectly!
A Range of Heating Outputs
Whether you go for an electric column radiator or one that's connected to your central heating, you will be able to take complete control over how much heat it generates depending on the time of day and the month of the year.
Thermostatic radiator valves mean that you will be able to decide exactly what temperature each radiator in the house should be as well as when it comes on and turns off.
It's also possible to control your column radiators through a smart system. This then means that you can use an app on your phone to set when the heating comes on and at what temperature. That means that no matter where you are, as long as you have internet access, you'll be able to control your heating!
Both Modern and Traditional Designs
If you have a minimalist modern interior, then you'll be looking for a vertical column radiator that gives a clean and striking appearance. If you have a more traditional type of room furnishings or perhaps a rural property, then the cast iron column could be a perfect fit.
Don't forget that you're not limited to the traditional white color, you could go for bright red, a modern aluminum finish, or even a very cool anthracite design.
Can Be made from Lightweight Materials
You might associate the column radiator with heavy cast iron but that needn;t be the case. Column radiators can now be made from tubular steel which is much lighter but still offers a resilient and robust design.
Lighter radiators are also much easier to install!
Disadvantages of column Radiators
Before you make your decision, it's important to also consider some of the disadvantages of this style of radiator.
Challenges in Keeping Them Clean
Column radiators can be challenging to keep clean especially if you have pets or children coming in from outside with dirty feet. That's because cleaning between the columns can be tricky. We recommend investing in a radiator brush that has several 'arms' to get into the spaces and clean away the dirt in a super quick time.
Radiator Size
While the size of the column radiator is great for those looking to heat larger rooms, it can also be a challenge in where they can be installed. A small flat, for example, might not have the spare wall space to give up to a radiator however great it might look. And when you consider how much heat is lost when a radiator ends up behind a sofa or display unit then you're going to want to avoid that situation.
If space is at a premium, then a panel radiator might be a better option.
This article was published on 02/24/2022.