Your home is not just a place to live; it's also an investment. Home improvement and renovation projects can significantly increase the value of your property, ensuring a better return on investment when it comes time to sell. In this article, we will explore a range of tips and ideas for home improvement and renovation projects that can elevate your property's worth and make it more appealing to potential buyers.
Curb Appeal Enhancements
First impressions matter, and the exterior of your home is the first thing potential buyers see. Improve your home's curb appeal with these ideas:
Landscaping: Maintain a well-groomed garden, add vibrant flowers, and consider installing a sprinkler system to keep the lawn lush.
Exterior paint: A fresh coat of paint on the exterior can transform the look of your home.
Front door: Replace or repaint the front door to create a welcoming entrance.
Outdoor lighting: Install stylish outdoor lighting to enhance the visual appeal, especially at night.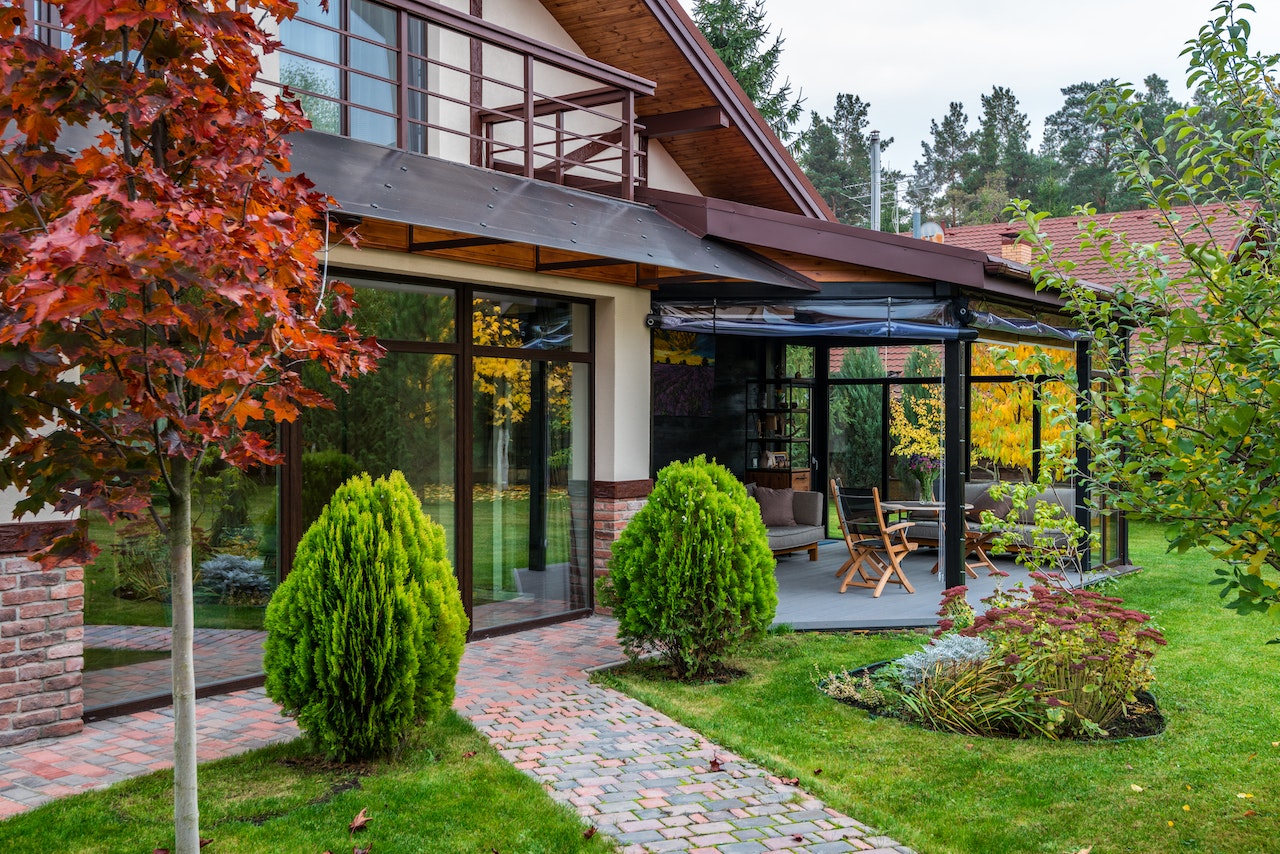 Kitchen Upgrades
The kitchen is often the heart of the home and a key area for potential buyers. Consider these kitchen improvement ideas:
Modern appliances: Up-to-date appliances not only improve functionality but also add a touch of elegance.
Countertops and backsplash: Granite, quartz, or marble countertops, along with a stylish backsplash, can significantly enhance the kitchen's aesthetic.
Cabinetry:Refacing or replacing outdated cabinets can make a big difference.
Flooring: nvest in durable, attractive flooring, such as hardwood or tile, to make the kitchen feel luxurious.
Bathroom Remodel
Bathrooms are a high-impact area when it comes to property value. Here are some renovation suggestions:
New fixtures: Updated faucets, showerheads, and other fixtures can add a modern touch.
Bathtub or shower upgrade: Consider a spacious, modern shower or a luxurious bathtub.
Tile and lighting: High-quality tiles and improved lighting can make your bathroom look more inviting.
Storage solutions: Install ample storage options to declutter the bathroom.
Energy-Efficient Upgrades
Investing in energy-efficient upgrades not only appeals to environmentally-conscious buyers but also reduces utility costs. Consider:
Windows and insulation: Improve insulation and replace old windows with energy-efficient ones.
Solar panels: Installing solar panels can significantly reduce energy costs.
Smart home technology: Implement smart thermostats and lighting systems to enhance energy efficiency.
Basement and Attic Conversion
If you have unused space in your home, consider converting the basement or attic into a functional area like a home office, gym, or extra bedroom. Adding square footage can substantially increase the property's value.
Open Floor Plans
Modern home buyers often prefer open floor plans, which make spaces feel more spacious and inviting. Knock down non-structural walls to create a more open, flowing layout.
Outdoor Spaces
Maximize your property's value by creating an attractive outdoor space. Options include a deck, patio, or garden. These spaces provide additional areas for relaxation and entertainment, making your property more appealing to potential buyers.
Minor Repairs and Maintenance
Address minor repairs, such as leaky faucets, broken tiles, and chipped paint. A well-maintained property instills confidence in potential buyers and prevents them from worrying about immediate fixes.
Summary
Home improvement and renovation projects are not just about aesthetics; they can significantly increase your property's value. By enhancing curb appeal, updating key areas like the kitchen and bathroom, making energy-efficient upgrades, and maximizing your property's functionality, you can make your home more attractive to potential buyers. Ultimately, these improvements not only enhance the value of your property but also improve your quality of life while you're living there. So, roll up your sleeves and start turning your home into a valuable investment.