The population of Massachusetts has increased by around 5% over the past few years, with cities like Boston attracting new residents both from other states and overseas owing to cultural, social, political and economic reasons. If you're moving to Boston and you've found the perfect apartment in which to enjoy your brand new life, you may be wondering whether or not to undertake the entire packing and moving process yourself. Below you will find a few pros and cons of DIY vs professionally-led moves.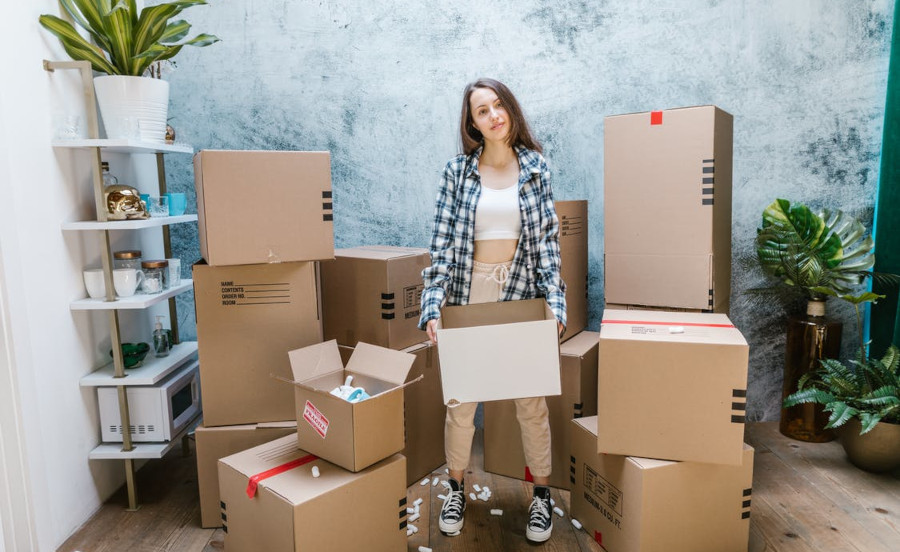 Cost Savings
The average professional packing and moving company will charge in the region of $5,000 for an interstate move, based on an average weight of around 7,400 pounds - as reported by Moving.com. Factors such as weight and distance can make a move a little more expensive or cheaper, though generally, even for a one-bedroom apartment move, you will probably need to set aside an amount that is close to this amount. If you have a truck or van-type vehicle, then you may consider undertaking the move yourself. This will only work, of course, if you are moving smaller items and leaving your main furniture pieces, kitchen equipment, and large decorative items behind. If you're thinking of renting a vehicle for this purpose, ensure your chosen truck is well reviewed and has features such as good steering/handling, optimal safety features (such as automatic braking), good headlights (especially if you will be traveling by night), and a large space for storage.
Reducing The Stress Of A Move
Even if you're making a relatively light move, you may still decide that a professional removal company is the right choice, since qualified experts can help reduce the stress factor of moving. Professionals not only know how to pack items, but they also bring all the materials (including padding, tape, wrapping material, and boxes) required to do so safely and efficiently. They also know where to store items so that they arrive at your new Boston apartment in good condition.
Safety Considerations
Moving can cause personal injuries that you may end up battling in the long-term. Lifting heavy items such as pianos and storage furniture, for instance, can result in back, shoulder, and other injuries if your technique isn't perfect. Items can also get stuck in trucks or vans and be very difficult to dislodge without causing damage to the item or an injury to the novice mover. Relying on a professional mover will enable you to concentrate on important things such as remembering to pack everything, making necessary calls, and coordinating other aspects of your move.
A DIY move can be the right choice if you are traveling a short distance or packing small, light items. For larger items, however, relying on professionals is a good idea from a safety and quality standpoint. Moves are stressful enough, so leaving it to experienced professionals can help you feel more calm and secure, while also protecting your health and safety.