Avoiding Costly Mistakes: The Top 10 Common Mistakes When Buying A House
Buying a house is a big investment and one of the most important decisions you will make in your lifetime. However, it is easy to make mistakes when buying a house, especially if you are a first-time homebuyer. To ensure a smooth and successful home-buying process, it is important to be aware of these common mistakes and how to avoid them.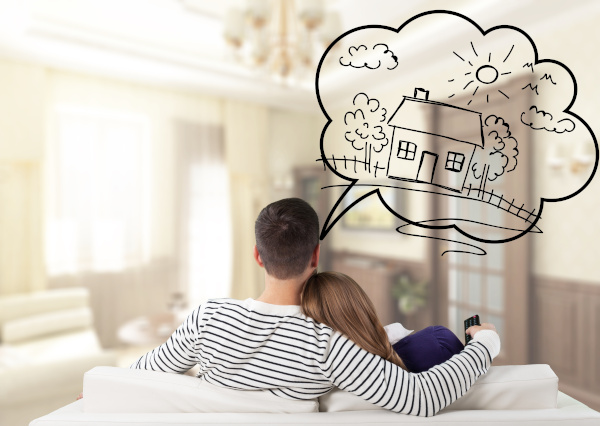 Not getting pre-approved for a mortgage: Before you start your home search, it is important to get pre-approved for a mortgage. This will give you an idea of what you can afford and help you avoid looking at homes that are out of your price range.
Failing to consider the total cost of homeownership: When buying a house, it is important to consider not only the purchase price but also the ongoing costs of homeownership, such as property taxes, insurance, utilities, and maintenance. Make sure you factor these costs into your budget to ensure you can afford to own the home.
Not hiring a real estate agent: Hiring a real estate agent can save you time, money, and stress when buying a home. An agent can help you find the right property, negotiate with the seller, and guide you through the home-buying process.
Failing to do proper research: Before making an offer on a property, it is important to research the neighborhood and surrounding area to ensure it is a good fit for you. Consider the crime rate, school district, and proximity to shopping, entertainment, and public transportation.
Ignoring potential red flags: When viewing a property, be on the lookout for potential red flags, such as water damage, mold, or a bad smell. These issues can be expensive to fix and should be taken into consideration when making an offer.
Not getting a home inspection: A home inspection is a crucial step in the home-buying process. It can reveal any hidden problems with the property and give you an opportunity to renegotiate the purchase price or have the seller make repairs before closing.
Making an emotional decision: Buying a house is an emotional experience, but it is important to make a logical decision based on your needs and budget. Don't let your emotions cloud your judgment and make sure you are buying a home that is right for you.
Not having a contingency plan: A contingency plan is a backup plan in case something goes wrong with the home-buying process. This could include having the option to back out of the sale or renegotiate the terms of the contract if something unexpected comes up.
Not having a budget: Having a budget is essential when buying a home. Stick to your budget and don't be tempted to overspend or make an offer on a home that is outside of your price range.
Failing to read the fine print: Before signing the contract, make sure you fully understand the terms of the sale, including any contingencies and the closing timeline. Read the fine print and ask your real estate agent or attorney for clarification if necessary.
In conclusion, buying a house can be a complex process, but by avoiding these common mistakes, you can ensure a smooth and successful experience. Work with a trusted real estate agent, take your time, and do your research to make the best decision for you and your family.