This new year started strong in the real estate market. Since 2021, the prices of the residential properties in Dallas, Texas, have been going up, and it doesn't seem like it'll stop. Now, what does this mean for homeowners? While it may seem like a positive thing to sell your house at the highest price possible, it can bring you many issues when finding a buyer.
But, if you want to better understand the situation and what you should expect the real estate market to look like during the year, keep reading.
The Overview Of The Situation
Real estate in Dallas, TX, saw a significant jump in 2021. Median house prices increased by +13.55% over the previous year. After fluctuating between $337K and $350K for three years, currently, you can find a median sale price of $401,330.
In 2021, the average house price in Dallas was $256,800, and the total volume of sales reached a new high for the Dallas-Fort Worth metro area. Some experts believe that because of increased costs and rising interest rates, the Dallas housing market will cool in 2022. However, according to recent home statistics and migration patterns, Dallas' prices can keep going up.
According to Zillow's most recent statistics, Dallas' available for sale inventory is at a four-year low. The current housing inventory of 19,892 homes is down -24.04% from last year and -42.39% from two years ago.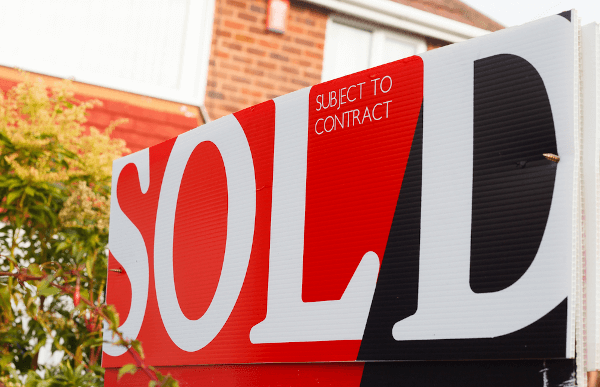 Factors That Influence The Rise Of The House Pricing
Migration Trendsy
According to the US Census and migration studies, Texas has seen a lot of new residents in recent years. In 2021, Texas had the second-highest number of people moving into the state.
Look for this pattern to continue into 2022. As interest rates climb this year, low home prices in Texas will continue to attract new individuals, particularly among those in the work-from-home community. This will put even more demand on Dallas's already tight housing supply, pushing prices even higher.
Google Trends
The number of people looking for houses in Dallas has never been higher. The keyword "Dallas houses for sale" has averaged 4,806 searches each week since 2021. There have been significant increases over the previous five years. So far this year, that figure is at a new high of 4,960 weekly searches.
Culture
One of the reasons why the Dallas metropolitan area has such a draw is its vibrant culture. Dallas is known for its gastronomy, with some of the best barbecues in the country. Also, you may know Dallas as one of the most outstanding bar cities in America, which it still is. Having all of this entertainment around makes the houses more valuable.
What Can A Homeowner Do To Sell Their House?
All of the things we stated above influence homeowners' decisions when they want to purchase a home. At the same time, the area gains value and your property too. However, that means you won't sell your listed house for months, or even years, before finding a buyer who'll pay what you're asking for.
Also, the competition in the market can be intense. Since people are interested in buying houses, they'll have many properties available. If you want to sell your house without all the hassle of traditional real estate solutions, there's another option for you. Real estate investors in Dallas, TX, or "cash home buyers," can purchase your house fast and for cash.
They typically offer an easy process that helps homeowners receive an offer for their house in 24 hours. With these trusted companies, you can close the deal and sell your house in as little as 7 days. When working with cash home buyers, you don't have to worry about repairs, fees, commissions, or closing costs; they cover everything. You still have this chance; take it.