Around 37.68% of Massachusetts residents rent their private residences rather than owning them outright, the United States Census Bureau claims. If you're a renter and want an apartment that suits your edgy, modern style, you should consider adding industrial design elements. When you do, your rented space will become a sophisticated oasis that you love to spend time in. There are affordable ways to get the industrial look, so you won't need to spend a fortune updating your apartment.
Add a steel coffee table
You can buy these types of coffee tables online and some of them are well under $200. (You may be able to find them on sale for even less!) If you enjoy making things, consider designing and putting together your own steel coffee table. The most stylish examples of steel coffee tables are made from reclaimed metal. They have a weathered look that really captures the industrial design vibe. These tables are also sturdy, easy-case and practical, as dusting with a damp cloth is usually the only maintenance that's needed.
Adding one of these tables is the key to bringing industrial style into a living space. A steel coffee table will pair well with a contemporary sectional sofa in a neutral tone, such as taupe or light gray. Some industrial style fans put area rugs with modern art-inspired patterns under their steel coffee tables, to add a little warmth without breaking away from the modern design aesthetic.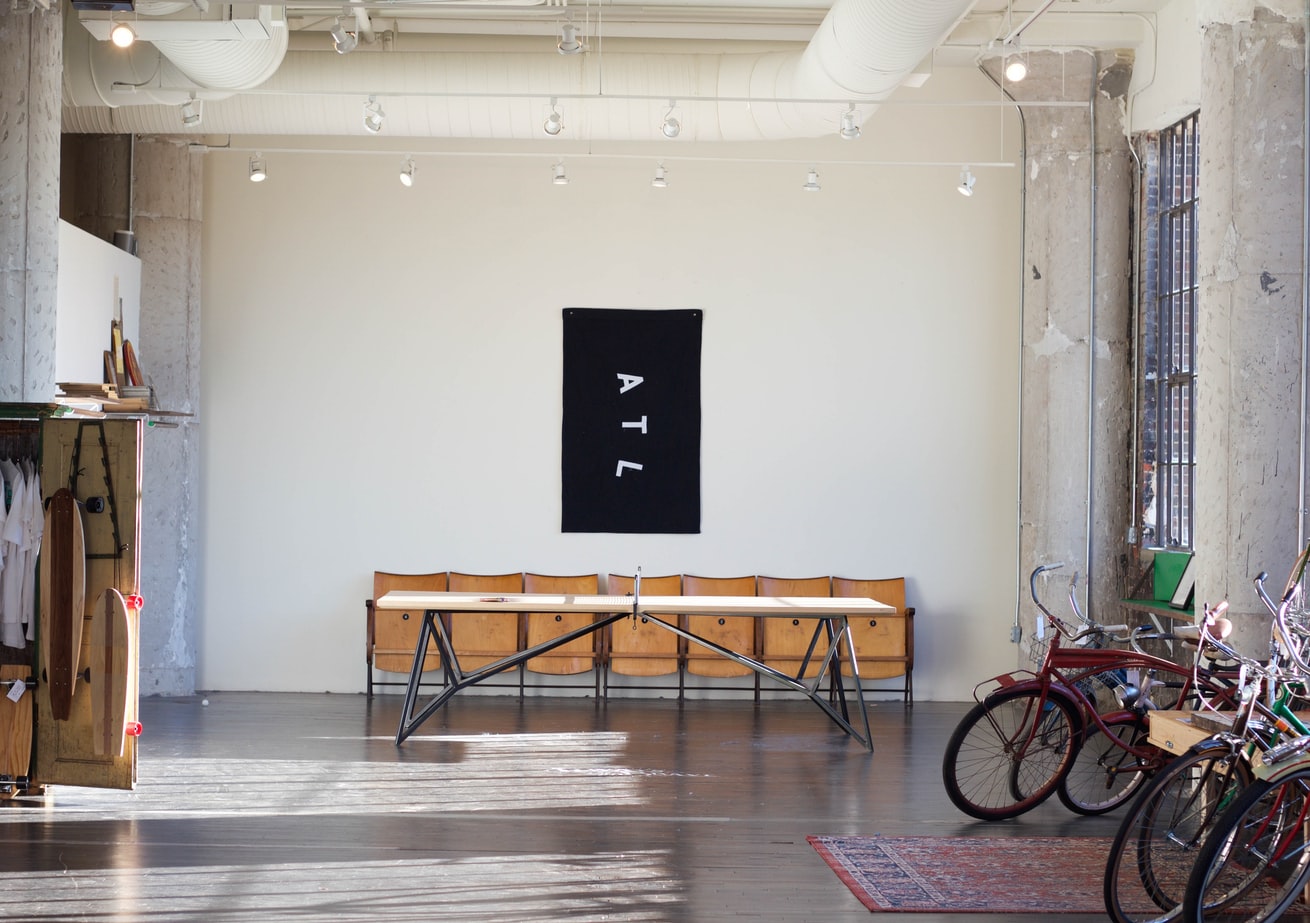 Add wall coverings or wall art
People who own their apartments have more leeway when it comes to renovating their spaces and may want to consider brick effect wall tiles in elegant tones, such as olive, brick red, white or dark grey. Brick wall paving tiles are typically made from ceramics and can bring a little welcome shine into home environments, such as hallways, bathrooms, and kitchens. One fun idea might be to create a kitchen backsplash using tiles. They are industrial and upscale design elements that make a space more inviting.
If you're renting, consider using wall art to boost the industrial appeal of your apartment. Many apartments decorated in the industrial style feature large sofas, simple coffee tables, and modern art paintings that are abstract. Avoid figurative paintings and other types of old-fashioned art. Stay away from realistic depictions of objects, people, or places. Go for paintings or prints with splashes of bright colors that are expressive and bold. When you add a little shot of color with wall art, you'll create some exciting contrast with the apartment's otherwise neutral palette.
Add metal light fixtures
A steel coffee table isn't the only option for using metal to bring more industrial style to an apartment. You may also opt for metal light fixtures that illuminate as they add raw beauty to an interior. Examples include bronze table lamps with simple cream-colored shades, table lamps that have the look at old-time lanterns, thanks to steel accents, and steel or aluminum pendant lamps with sculptural elements.
Now that you know how to get the industrial look without spending a fortune, why not have fun with it? Express your modern style with a steel coffee table, hip tile paving tiles and/or wall art, and metal light fixtures. You'll find that you don't need to crowd an apartment with items to achieve this style. After all, simplicity is part of the appeal of industrial-inspired living spaces.