Water damage in your house can lead to numerous inconveniences, from mold issues to structural damage. It can make your house vulnerable to external weather conditions, especially during rainfall or snowfall. Likewise, if left unattended, the damage can gradually take severe forms and weaken the structure. But thankfully, we have waterproofing, an effective process for eliminating water leakages in your building. This process makes the building water-leaks resistant and enhances the structural durability. With this blog, we hope to inform you of the essential details of this process.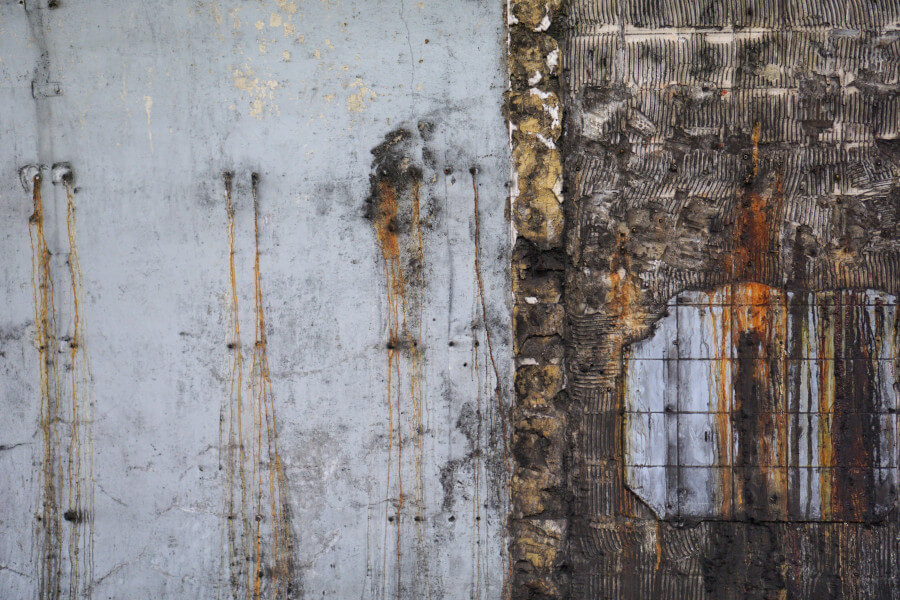 How Does Waterproofing Work?
Waterproofing your house makes it resistant to water leakages. Basically, this process does not allow water to enter the places in your house where it is not required. As moisture can be extremely damaging to the building structure, keeping it dry helps maintain its durability. Following are the problems that waterproofing can get rid of:
Weaker structure due to water seepage.
Mold formation due to moisture.
Detrimental indoor conditions in your house due to mold and bacterial infestation.
Dark spots on walls and ceilings.
Paints peeling off of the walls.
Waterproofing requires coating the targeted surface with a membrane layer. The coating of the layer is done on the surfaces which are susceptible to water damage. The layer of membrane coated acts as a barrier against the moisture and prevents it from passing through the surface. This layer of the protective barrier not only enhances the structural durability but also maintains the aesthetics of your building. If done properly, this process should protect your house for at least 10 years.
What are Different Waterproofing Materials?
The materials used in the waterproofing process vary based on the characteristics of the water-resistant coating materials and their functionality. There are a handful of different types of materials available in the market, each of which is applied for specific usage. Some membranes are applicable to the interior surfaces of the building, while some are suitable for the exterior surfaces. Therefore, it is essential to use the right material for an effective result. Here are some of the materials that are commonly used as water-resistant membranes:
1. PVC Membrane
This type of membrane material is well-known for its extensive durability and resistance against water and vapor. This polyvinylchloride membrane also protects against aging of the structure, which in turn enhances the lifespan. Some properties of PVC membrane are:
Weather-resistant quality along with aging resistance feature.
Features a reinforcing base.
Applicable in roofs, tunnels, swimming pools, and various underground structures.
Easy application process.
May last for more than 20 years.
2. Rubberized Asphalt Coating
Rubberized asphalt membrane, also referred to as bituminous coating, is mainly used in waterproofing roofs of commercial buildings. The water-vapor resistance of the material makes it a perfect fit for roof applications. Some essential properties of this membrane material are:
Commonly applicable for coating bridges, parking lots, and commercial roofs.
Minimizes cracks and noise when applied on concrete surfaces.
Enhances the longevity of the underlying surface.
Its durability can last for up to 40 years.
3. Polyurethane
Polyurethane penetrates through the surface, offering deep and even application. Polyurethane, which is considered one of the most versatile membrane materials, boasts the following features:
Long-term durability with a lifespan of 10 to 25 years.
Strong adhesion.
Resistant to UV rays and weather conditions.
Resistant to detergents, oil, and other chemical.
Commonly applicable in walls, balconies, and terraces.
4. Cementitious Coating
It is a mix of sand, silica-based materials, and polymer liquids, among other organic or inorganic chemicals. The mixture is then combined with lime to offer a water-resistant seal when applied on the surface. Some important features of cementitious coating are:
Easy application
Commonly used to coat surfaces of concrete structures.
Offers durability of at least 10 years.
Cost-effective
Resistant to chemicals, abrasion, and weather conditions.
5. EPDM Rubber
The composition of EPDM rubber, such as diene, ethylene, and propylene, makes it a high-performing and the most durable coating option for waterproofing. Some important features of the EPDM coating membrane are:
Ideal choice for roofs.
Maximum resistance to weather conditions and UV rays.
Ability to sustain seismic, structural, and thermal movements of the structure.
Wear and tear-resistant.
Lifespan of about 50 years.
6. Thermoplastic
This material acts as an incredible sealant and offers high durability. It is a blend of ethylene-propylene, polypropylene, and polyester, which makes it a suitable fit for roof coating. The thermoplastic material has the following properties:
Flexible and impact-resistant.
Lifespan of around 50 years.
Excellent choice for panels and sheet sealing.
Anti-aging property with high elongation and tensile strength.
Tips for Successful Waterproofing
The durability of any building is highly dependent on waterproofing. Water damage can severely affect the strength of a building, which is why making it waterproof is a crucial step. Besides the structural damage, improper waterproofing also means an increase in your expenses. So, here are some essential tips on what to consider when making your home water-resistant:
Preparing the surface: For the membrane coating to cover the surface material properly without small gaps, the surface should be absolutely clean and dirt-free.
Choose suitable material: Analyze the requirements of the structure surface and pick the high-grade coating material that offers optimal protection to that particular surface.
Cover all areas: While coating the membrane on the surface, it should cover all edges, corners, and transitions for its effective application.
Regular inspection and maintenance: Although the water-resistant coating is supposed to last for at least 10 years, it should be inspected once every six months to ensure its requirement for maintenance at the right time.
Choose the right experts: Make sure to pick well-experienced waterproofing experts for quality work and long-lasting effects.
Frequently Asked Questions
If you are still left with more questions about waterproofing, the questions answered below might cover your concerns.
What areas need to be waterproofed?
Waterproofing is essential for all kinds of surfaces in a building that is more susceptible to water leakages. As the major purpose of this process is to make the structure water-resistant, it must be carried out for all surfaces in your house with the risk of water damage. Some of the commonly applicable areas in your home are:
Roof
Bathroom
Kitchen
Basement
Ceiling
Exterior walls
Balconies
What is the best method of waterproofing?
There is no definite answer to the best choice. However, most homeowners go for polyurethane material for waterproofing their homes. The high resistivity, deeper penetration ability, and long-lasting durability of polyurethane make it one of the most favored materials for this process.
How long can waterproofing last?
The rough estimation of the durability of waterproofing ranges from 10 to 50 years, which depends on the material. The approximate lifespan for each material is highlighted below:
PVC membrane: 20 years or more
Rubberized asphalt coating: 40 years
Polyurethane: 10-25 years
Cementitious coating: 10 years
EPDM rubber: 50 years
Thermoplastic: 50 years
Can waterproofing fail?
Yes, waterproofing can fail if not done carefully. Several factors require consideration for a quality coating that can last for decades. Failing to meet the requirements for a quality application can increase the risk of water leakages. On that note, the below-listed pointers can contribute to the failure of this process:
Inappropriate material selection for coating the surface.
Poor work quality.
Applying the coating to the dirty surface.
Lack of timely inspection and maintenance.
Conclusion
Waterproofing is a crucial investment for the longevity of your home. Along with protection against water damage, the waterproof coating also creates a healthy indoor environment. As the necessity of waterproofing varies widely, making the right call in picking the suitable material type for your usage is also equally essential. The right material can offer protection to your house from water seepages for decades. For the best results, consulting a professional is highly recommended!