If you're not careful, looking at interior design and home makeover shows can give you a serious case of house envy. You want to recreate that decor in your home, but you're not sure how to go about it. After all, you're not working with a team of interior designers, master craftsmen, and a million-dollar budget.
You'd be surprised at what you can achieve with some imagination and the resources already available to you. You keep looking around your home, only seeing faults and all the things that need to be redone or fixed. Start, instead, to look around and see what opportunities there are to give your home a new look. Here are some tips and tricks to do just that.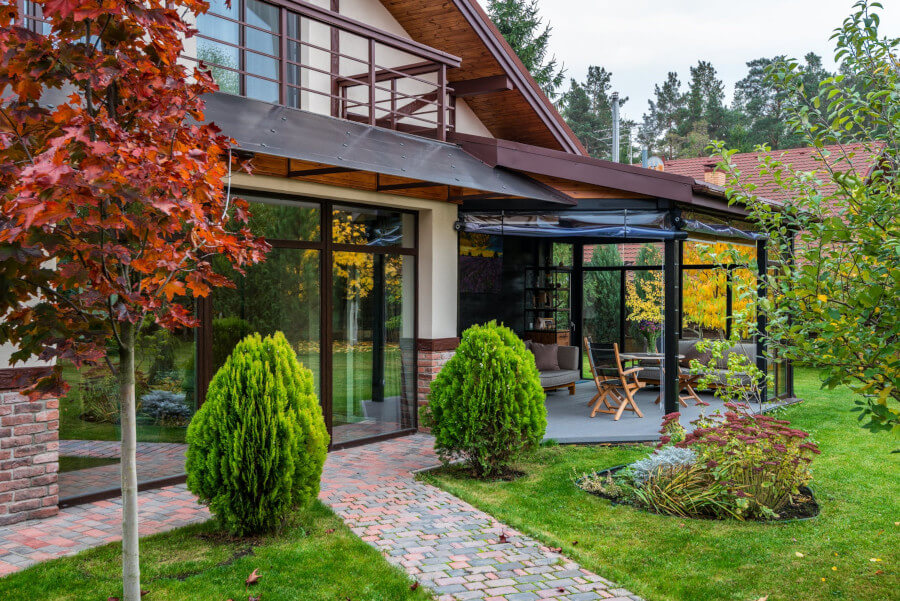 1. Increase the exterior/curb appeal of your home
If the outside of your home looks a little rundown or shabby, then it drags the entire look of the home down. Lots of things taken together contribute to this overall unkempt or dated look. Old cars, broken items, and an unmaintained front yard can add years to your home. They probably also have your neighbors giving you dirty looks.
You can rejuvenate the front of your home by clearing up this clutter. With a few hours of work on a weekend afternoon, you can have a mowed lawn. Or, you can pay to have your lawn professionally landscaped. Either way, the exterior of your home will take on a whole new look.
2. Paint, paint, paint
Paintworks magic all on its own, combined with a clean, landscaped exterior, those neighbors' dirty looks will be changed to looks of envy.
The first spot to paint? How about your door and door trim? It's currently trendy to paint front doors in bold, high visibility colors. The door trim should be painted in a matching, complementary color.
Don't stop there. You can repaint the entire exterior of your house. For advice, you can go to the experts at thatpainter.com for tips on which primary and accent colors will work best for your home. If you live in a neighborhood with a Homeowners Association, please follow their guidelines on what are reasonable color choices.
While in some cases, you may be limited in what you can paint the exterior, the interior is all yours to remake. Recreate the minimalist look you've seen with whites and greys. Maybe you want something a little more homey and rustic. Neutral and pastel shades will help you achieve that look. Think neutral shades are a bit bland. Spice up your walls with bold and rich colors.
3. Reuse, repurpose, redecorate
There are pieces of furniture and general items in your attic and basement that can be given a whole new life. If you have old steamer trunks, turn them into coffee tables or handy storage in your living room. That old typewriter you picked up at a yard sale can finally have its moment as a desk showstopper painted in gold.
Old crates packed with books can now become patio furniture. Old sofas and loveseats can be cleaned and re-upholstered in different fabrics. Nobody would know they aren't new.
New fixtures for the bathroom and kitchen and fresh paint for the cupboards can uplift each area, giving them a bright, cheery aspect.
Nothing suggested above would cost more than a few hundred dollars but would totally overhaul the interior of your home.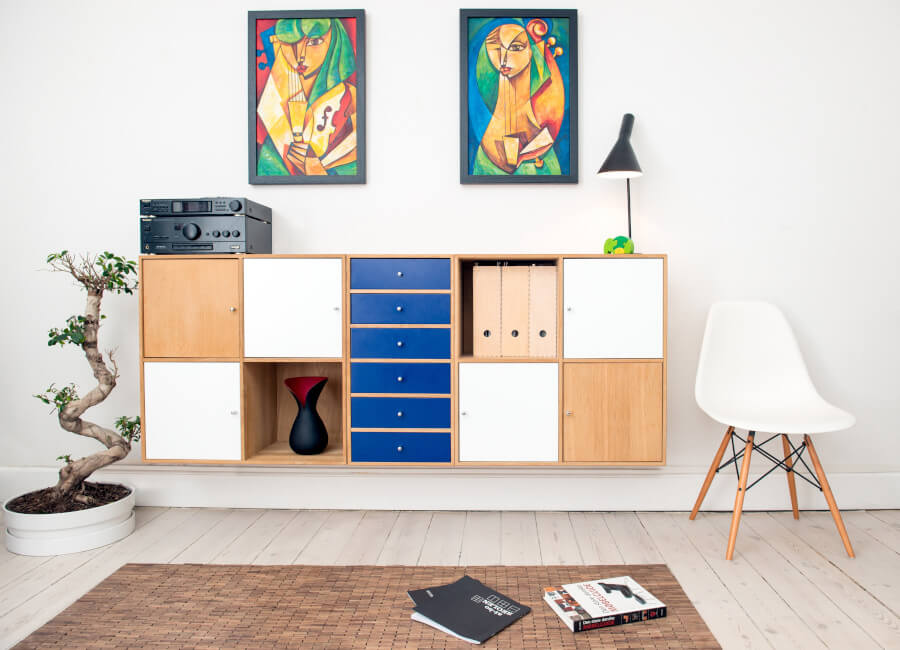 4. Liven up those walls
People forget their walls can be used for decorative purposes and tend to leave them blank. Enhance and enliven them with photo collages and artwork. There are thousands of attractive, reasonably priced wall decals available. Select a few and make your walls pop.
If you're a wallpaper person, it's an easy and fun way to jazz up your rooms. Take a check online; you'll see that today's wallpaper is not your granny's. With the range of styles and colors available today, something is sure to appeal to you.
5. Light it up
Put your new wall art under the spotlight with some recessed lighting. Or simply place some source of ambient light nearby and surround them with a warm glow that will draw the eye of any visitor to your home.
Do your best to light up other areas of the house as well. If a room has access to great natural light, don't dampen it with heavy drapes that are closed throughout the day. This makes the room look stuffy and old. Invest in some blinds or window treatments.
For rooms that are naturally dark because of where they are positioned, install some lighting features.
Home sweet home can also have a sweet new look. It doesn't have to cost a lot and is easily achievable.