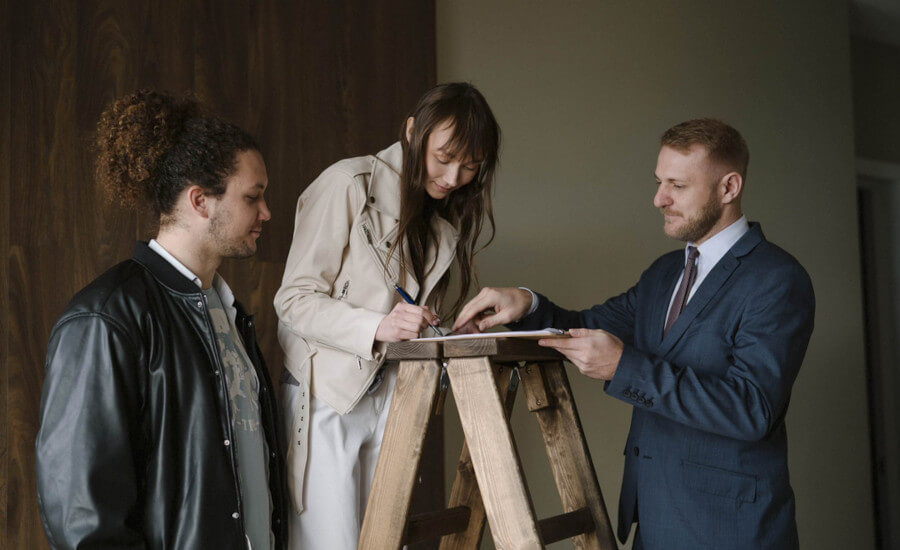 The prospect of a new rental apartment or home in Australia can foster emotions out of people they didn't even know they had. However, the joy and excitement can easily turn into doubt or disappointment due to one small obstacle - the rental bond or security deposit they need to pay initially. For many people, especially the working class and those struggling financially, this amount can be extremely daunting and force them to look for other options.
However, there is an option prospectus tenants can take advantage of - a rental bond loan. Let's find out how this personal loan type is, its eligibility requirements, and how to apply for it in Australia.
What is a Rental Bond Loan?
A rental bond loan is a type of unsecured personal loan that helps you cover the security or linen deposit of the rental property you're planning to move into before the first rent starts. In most cases, the maximum bond amount is 4 weeks' rent if this amount is less than $700 per week. However, if the rent exceeds $700, the bond amount can be negotiated with the owner or manager. This loan type is an excellent option for people who either don't have that kind of money to pay upfront or those who want to maintain a steady cash flow when they move in. Regardless, it's still an option you can pursue.
Eligibility Requirements
To apply for a rental bond loan, you must meet the following conditions:
Being an Australian citizen or permanent resident
Not owning or partially owning any residential property in Australia, including mobile homes, such as a caravan, RV, or live-aboard boat.
Not living in the property you're seeking the rental loan for.
The property's rent should be less than 60% of the total weekly gross income of all applicants.
All debt issues and bad credit problems must be taken care of before applying.
Applicants with domestic issues or family violence are automatically approved upon verification.
Things to Do Before Applying
1. Figure Out What You Can Afford
If you're planning to move into a new apartment or home, rent is just one of the things you have to plan for. What about the costs of moving, transportation, everyday living expenses, and the bond loan repayment? Plus, if you fall short on either your rent or loan repayment, it will affect your credit score and history. Secondly, you should also plan for the three different repayment scenarios you can choose from:
Pay it off within 21 days with zero fees and interest payments.
Pay 50% within 21 days and convert the rest in another six months with 24% interest.
Break the payment over 12 months with 36% interest.
2. Inspect the Property
Since you'll most likely be paying back the loan with interest, you better make sure the investment is worth it. Thoroughly inspect the property and make sure it's clean, in good condition, has everything you need from laundry to parking, and is at an ideal location (close to work, school, or markets, etc.).
3. Check the Lease Term
Depending on the demand in the area, you can negotiate with the landlord regarding the length of the lease it doesn't suit you. If you agree to it and decide to move out weeks or months before the lease term, you might have to keep paying the landlord until they find another tenant or lose some of the bond amount.
How to Apply for a Rental Bond Loan in Australia
There are hundreds of services that offer rental bond loans all across Australia. Getting a loan for your rental bond is much easier in the digital age, as many companies offer online loan applications. All you have to do is fill a simple online application form that contains your personal and work information, bank statement, and proof of identity. Once your information is processed, the company will contact you to confirm your request, send your contact details with repayment terms, and ask for your bank details for transfer. Upon approval, you should receive the money as specified on the contract. Some take a couple of days, while some get it done within the same day.
Final Thoughts
Applying for a rental bond loan is a good option for people seeking new rental accommodation but either don't have that cash saved up or need it for other everyday expenses. However, before you move in, you should do a detailed condition report of the property so you have evidence in case of any disputes involving damages or missing items so you can get your bond back. Lastly, make sure you don't fall behind on rent or loan repayments, as this could get you in serious trouble financially.