As anyone who owns a home knows, property values are always changing. Whether the market is booming or busting, the value of a piece of land can go up or down relatively quickly. For people looking to buy or sell Dallas real estate, it's important to stay on top of these shifts and understand what they could mean for their investment.
New reports offer great news for home buyers. Significant inventory growth has been recorded in the Dallas-Fort Worth area recently. In 2022-2023, DFW buyers will be more likely to find and buy a home given this increase.
What Happened To The Dallas Real Estate Market Since 2020?
For a long time, the housing market in the Dallas area has been subject to type supply situations. However, things got considerably worse over the previous year or two.
During the second half of 2020 and beyond 2021, inventory levels plummeted in the DFW real estate market. That's owing to a nationwide home-buying rush fueled by a pandemic. Low rates and unique circumstances led to historically high numbers of buyers searching for homes. In contrast, the number of properties available for sale continued to drop.
The tight supply circumstances in the Dallas market have been especially difficult on home buyers, particularly those on a tight budget. Yet, there's still a light at the end of the tunnel. According to a recent study done by Realtor.com, the number of property advertisements in the DFW area has increased considerably.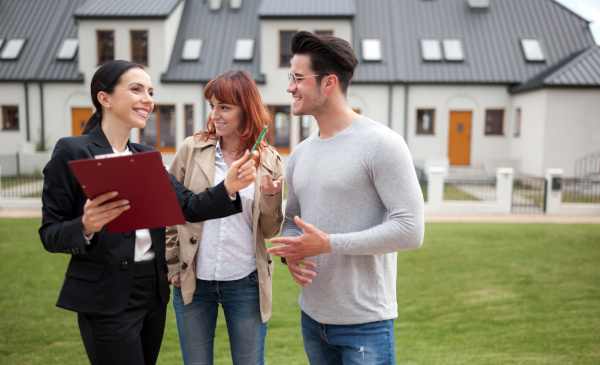 The Dallas Housing Market Is Back On Its Feet
On June 2, Realtor.com's research team released a real estate market report that covered 50 of the country's largest metropolitan areas. This study offered some much-needed good news for house hunters across the United States. The report revealed that the number of active listings in the Dallas-Fort Worth-Arlington metro area increased by 34.4% from May 2021 to May 2022.
This news is a very encouraging sign for the market's future, as more inventory will eventually lead to more buyers finding homes that fit their needs and budgets. New listings were part of the increase as well. According to Realtor.com, the number of new home listings in the Dallas area housing market increased by 18% over the previous year.
A Significant Reduction In Asking Prices
According to the research, a greater proportion of DFW sellers have been recently lowering their asking prices. The property listings with a price reduction increased to 9.4% in May 2022. A year ago, price cuts were virtually non-existent. This suggests that sellers may feel more pressure due to a minor rise in inventory.
What Does The Future Hold For The Dallas Real Estate Market?
The median home value in the Dallas-Fort Worth region has increased by 30% in the last year. However, over the long term, such a boom is unsustainable. As more consumers are priced out of the market, demand will rise. Furthermore, the rising inventory development trend may have a decelerating influence on the Dallas real estate market.
Despite a possible recession in the market, house values in the Dallas real estate market are expected to rise considerably during the coming months. They will likely not increase at the same rate as they did during 2021, but they will keep heading north.
It Might Be Time To Sell Your Property
It's still a seller's market in many ways, the situation is always shifting in favor of Real Estate Investors in Dallas, TX. If you're considering moving to the DFW area, now may be a good time to start your search for home buyers. With more inventory on the market and prices beginning to plateau, there's a big possibility that you are lucky enough to get a fast and fair offer from a cash home buyer.