Recruiting real estate agents can be difficult in this competitive market but you can check out this article to learn some useful recruiting tips.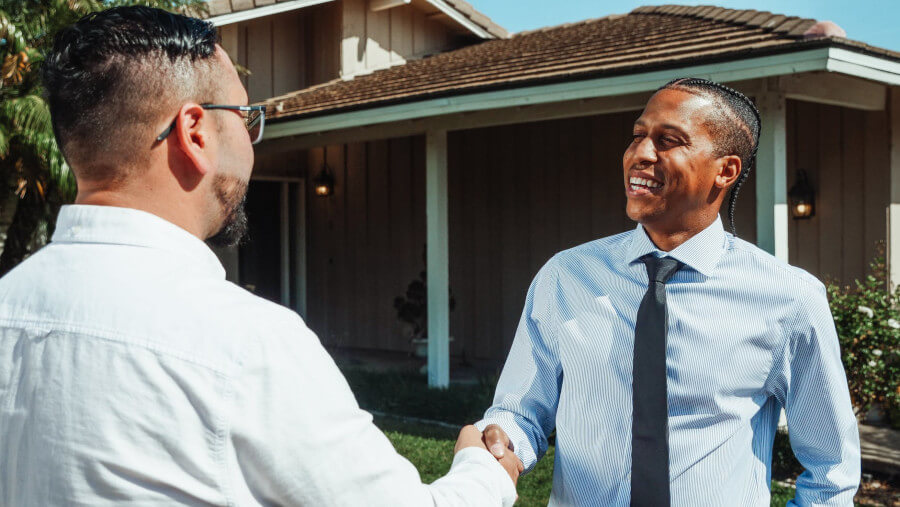 The real estate market is always growing. According to the National Association for Realtors (NAR), 5.64 million houses were sold through real estate agents all over the world in the year 2020. This has made the industry highly competitive and has also created a huge demand for real estate agents.
As of now, around 4 to 6 million people work as licensed real estate agents around the world. There are also non-licensed real estate agents and brokers, but they are not always as trustworthy or reputable as licensed ones.
With this huge number of people willing to work as real estate agents, it's difficult when a company wants to sift through so many candidates. However, in this article, we will give you some useful tips for recruiting real estate agents.
1. Create your Brand
A good way to attract solid candidates is to create a brand for your company and let people know about it. If your company already has an established presence in the industry, then applicants will likely apply to your company themselves. The more well established your brand is, the more skilled candidates will be willing to seek and work for you.
2. Utilize Recruiting Software
Recruiting software can help save a lot of time in the recruiting process, especially with screening out candidates.
There are various recruiting software where a recruiter can add specific requirements and add the CVs of candidates. The software will check the CV against the skill requirements and automatically screen out candidates that fall short. The remaining candidates will be the ones that meet your company's written requirements and progress to the next recruitment stage.
There are also tools to search for potential real estate agents. These tools are usually used to find people of a higher rank such as managers or executives. The real estate executive search is an accurate tool to find promising candidates with similar real estate goals and interests.
3. Maintain Positive Candidate Experience
When you are scouting for good candidates, you need to make sure that the candidates also have a good experience throughout the recruiting process.
If they face any unpleasant situations or encounters, it's likely that they won't be willing to work for your organization. Such negative experiences also make your company's reputation vulnerable to criticism, especially in this connected digital age.
You can improve the candidate experience by maintaining thorough communication, answering all their inquiries, and, most importantly, by not changing your schedules with them too often.
4. Be Quick When Hiring
If you make delays in your hiring process, chances are, some other companies will already recruit your potential agent. This is why you need to be quick and efficient. If the candidate is very proactive, chances are, he has already applied for multiple organizations. He will likely join the first organization that acts fast and hires him.
If you do not want such skilled and potential people to slip out of your hands, don't delay and hire them as soon as you see them fit.
5. Provide the Agents with Sufficient Tools
You need to provide your real estate agents with the necessary learning tools. Be sure to talk with the candidates about a specific set of skills you want them to learn and show.
Do not offer any complex learning tools or software that you did not previously ask for. If the learning curve is too complex, then you might lose the candidate.
6. Highlight Your Company's Special Features
The recruiters must treat the whole recruiting process as if they're selling something. They must assess the candidate, while at the same time attracting them into joining the organization.
To do so, the recruiter must know the company very well. They must be able to tell the working trends, the employee benefits, career growth, and all the unique features that make your company better than its competitors.
7. Properly Utilize Social Media
An average internet user spends almost 2.5 hours on social media each day. Even job seekers tend to spend a lot of time on social media platforms and job-hunting websites.
So, properly utilizing social media platforms through ads, or using SEO effectively could be very helpful in gaining the attention of future recruits for your company. This will also attract candidates from other countries, creating a huge diversity in your workforce.
8. Discuss Salary with the Candidates
You should openly discuss company policies, salaries, and incentives with your employees to ensure transparent communication. Have a proper discussion about it during the interview when you think the candidate is worth hiring.
This way you will also be able to know about their expectations from your company. Avoiding this discussion may lead to unpleasant surprises, especially during payday.
9. Have a Simple Onboarding Process
There are a few ways that can simplify the onboarding process. These steps include reducing candidate stress and anxiety, being very specific about their credentials, roles and responsibilities, and having a set timeline for the entire process.
How to Retain Real Estate Agents
After hiring skillful and suitable real estate agents, you want to retain them in your company for as long as possible. Here are two essential things you must do to retain them.
1. Reward Them Based on Performance
You need to reward the employees who are doing well in their work. The rewards can be monetary incentives, paid vacations, or other benefits. This will make them more motivated in the workplace.
To determine who gets these rewards, monitor their regular activities, sales, customer reviews, or complaints and set a periodic target for them to reach.
2. Provide Necessary Assistance
The newer real estate agents need to have the efficiency of working both offline and online. Running an online real estate business can be difficult without technological assistance.
So, your company must provide your agents with online real estate marketing tools. These tools will help them make more sales and maintain customer interaction. Such assistance lowers the amount of work stress and makes their job more enjoyable.
Final Thoughts
A huge number of people are eager to work as real estate agents. But it is up to you and your recruiter to decide which candidates are best for your organization. So, be very meticulous when hiring a real estate agent and make sure they find your company suitable as well.