Do you happen to be a property owner leasing your house or apartment to tenants? If the answer is yes, you must take certain steps to secure your property and protect yourself from any potential liabilities. It's also your job as a landlord to keep your tenants and their belongings secure at all costs. This is why introducing effective measures to protect your renters and property is essential, so keep reading to learn seven tips that will help you do just that!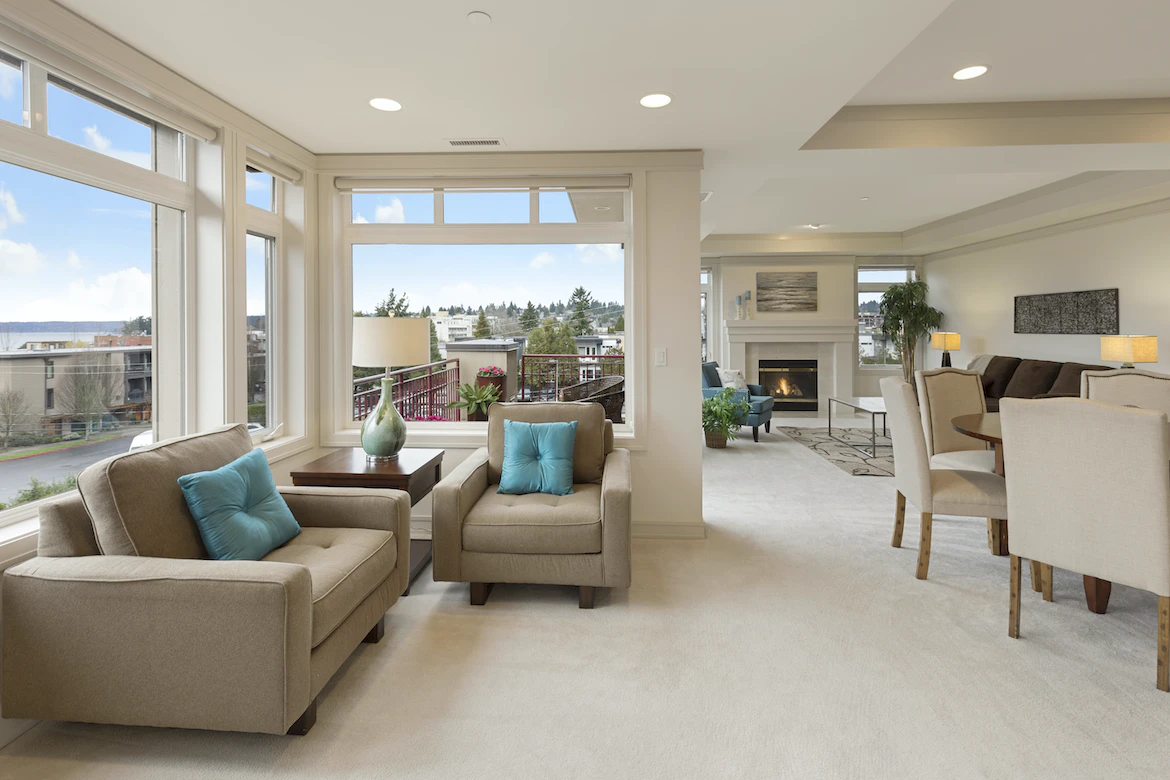 Have a written lease agreement in place.
A written lease is an excellent form of protection and ensures that you get the property back from the tenant at the end of the lease term. You can also use a lease agreement to hold the tenant liable to pay for any damage to the property, which is important and helps keep things in order by motivating the tenant to keep the property in a good state as it was at the start of the lease. If the tenant fails to comply with repairing obligations at the end of the lease period, you can claim against the tenant. Without a lease agreement, none of this is possible.
Require a security deposit.
A security deposit is put in place to protect landlords against any damage the tenant might cause. This deposit covers any costs that might occur and is an integral part of any lease agreement. As a landlord, you need a security deposit from any new tenant as a safety net if anything happens that damages your property. This is a critical step.
Check tenant references.
The tenant you choose can also be a risk to your property, so it is recommended that you screen your tenants. Thankfully, there are many ways to screen tenants, such as tenant screening services that can be found on the internet. You can also ask for help from professionals such as Garrett Whitelock estate & letting agents to conduct these screenings. Another way to screen tenants is to ask their employers for character references. Most importantly, use your gut instinct to determine if the tenant is a good fit for your property or not.
Inspect the property before and after each tenancy.
Rental inspections are vital because this is how the landlord can examine, evaluate, and record the state of the property. During the inspection process, the landlord will put together a report detailing the property's overall condition, along with photographs as evidence of any problems. These inspections must be done before and after move-in because this is how the landlord can inspect the property's condition. The inspection is usually done with the tenant present.
Get insurance coverage that protects landlords against liability claims from rental properties.
A great way to ensure that your property is kept safe and to reduce the risk of unforeseen costs is to have the right landlord insurance policy in hand for all your needs. The right insurance policy will protect you as a landlord and the assets of your property, including any furnishings within the property. In addition, you should get liability insurance and insurance cover for the buildings and furnishings. Insurance not only protects you but also gives you peace of mind.
Make sure all necessary repairs are made promptly and adequately documented.
If any repairs need to be made, they should be appropriately documented, which includes photographs and a detailed report. This proves you have done your part as the landlord.
Take legal action as needed to enforce your lease agreement and recover damages caused by tenants.
If your tenant causes damages and you run into some problems, you should consider taking legal action to enforce your lease agreement with your tenant. Your tenant is bound to the lease agreement, so you have a solid case if things are taken to this level.