It's no news that having a well-decorated home is important in order to really feel good and relaxed when you're there. However, your home is not just limited to the inside - you can enjoy your space even more by making it beautiful and functional on the outside as well. Outdoor living spaces are a true luxury, and with 6 simple additions, you can create a beautiful outdoor environment that will be a pleasure to spend time in.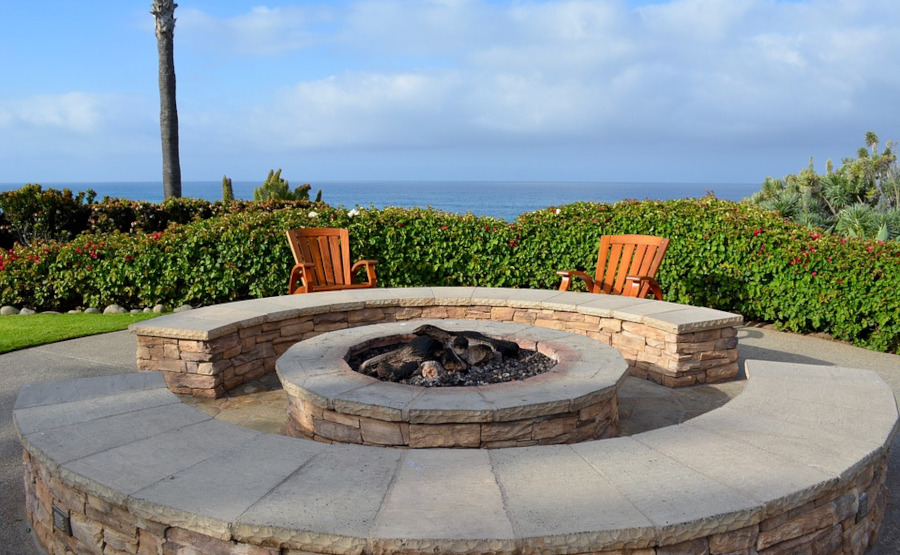 1. A Focal Point
The most important thing you can do to make your outdoor space pleasing is to incorporate a focal point. You want something eye-catching and interesting right at the center of your space, giving people a place to focus their attention as soon as they enter. A Natural Gas Fire Pit is a great way to accomplish this as fire pits add both literal and symbolic warmth into your space that's inviting for conversation. It's an easy accessory you can have installed in just about any area of your outdoor space, so it doesn't take up too much space but still leaves a lasting impact. Because it's such a distinct and noticeable feature, it really helps to add character to your outdoor space. Whether you want to roast marshmallows or just sit back with a good book, you can find yourself right at home.
2. Outdoor Furniture
What's the point of decorating an outdoor space if you can't use it? You want to create a functional area that will be comfortable and enhance your relaxation. An outdoor furniture set is perfect for this because it allows you to turn any area into a living room-like setting where you can sit back with friends or family, enjoying the weather and atmosphere. There is such a wide variety of patio furniture sets available, so you can choose exactly what style, shape, and size work best with your outdoor space. You can even set it up around the fire pit to create a cohesive feel. As long as you choose furniture made from materials that are resistant to whatever your local climate may throw at it, you'll be able to sit out there for a long time. Good choices for outdoor furniture include steel, wicker, and teak. Depending on the style of the furniture you choose, you can create a simple and relaxing space, or something more ornate with a touch of sophistication. You can even add in some colorful throw pillows to add an extra dash of comfort and color!
3. A Greenhouse
If you're a gardener or simply appreciate fresh vegetables and fruits in your diet, a greenhouse is one of the best ways to make your outdoor space functional for you. You can grow whatever types of plants will thrive in your area year-round, giving you access to fresh, organic produce whenever you want. Some vegetables that grow especially well in greenhouses include tomatoes, cucumbers, and strawberries. A greenhouse will also allow you to grow plants during the colder months when they would normally be unable to survive outside. You can enjoy flowers year-round with a little extra effort, which is good if your climate offers very little in the way of plant life during your winter seasons. As for the greenhouse itself, you can go as big as you'd like depending on your budget. Old-school glass greenhouses are the most aesthetically pleasing, but there are also budget alternatives that look nice and still provide all the tasty benefits of fresh, organic produce.
4. A Water Feature
Few things are more relaxing than the soothing sound of water flowing peacefully in your outdoor space. It's no surprise that one of the oldest and most important methods of relaxation is to sit by a waterfall or stream - just hearing water helps to clear your mind and leave you feeling rejuvenated. Water features come in a wide variety of forms, from small fountains to more elaborate waterfalls. You can get a low-key fountain that plays music or the sound of running water, which is perfect for enclosing in your space and giving you something calming and soothing to listen to while you relax. If you are an avid bird watcher and enjoy their chirps, a birdbath will be an excellent addition to your yard.
5. Custom Lighting
Lighting is the easiest way to completely change the look of your outdoor space overnight - it can go from drab and lifeless to bright, cheerful, and inviting in just a few easy steps. There are so many different types of lighting fixtures that will work for any type of space, whether you want something eye-catching like a chandelier or more subtle, like an outdoor sconce. Custom lighting can give your backyard the aesthetic touch it needs to feel complete. The lighting fixture you choose will also depend on what kind of structures you have in your backyard. If you have a completely open space, solar floor lights that you simply lay in the grass can be an easy way to give your yard some beautiful lighting without having to worry about messy wires. If you have a fence, outdoor wall lights are an excellent choice for directing light towards various areas of your backyard so it feels bright and inviting at all times. On the other hand, if you have a pergola, outdoor chandeliers are a great way to light up the structure.
6. Outdoor Decorations
Having an outdoor space doesn't mean you have to abandon interior design! In fact, adding decorating touches will help tie the two spaces together and create a cohesive look throughout your home. Outdoor decorations don't have to be full-blown sculptures or plants that require constant care. You can simply add some smaller, more inexpensive decorations around your yard to help liven it up and give you something to look at when you're outside. A few modern-style potted plants or even just some interesting pots on your patio will allow you the chance to enjoy arrangements of flowers throughout your space. An outdoor rug or two can give your outdoor space an extra pop of color or pattern.
An oversized mirror is also a great idea for directing light towards different areas of your backyard, as long as it's protected from outside elements, but if you'd like to go in another direction entirely, you can always just opt for some interesting window panes or keep things very minimal with plain glass.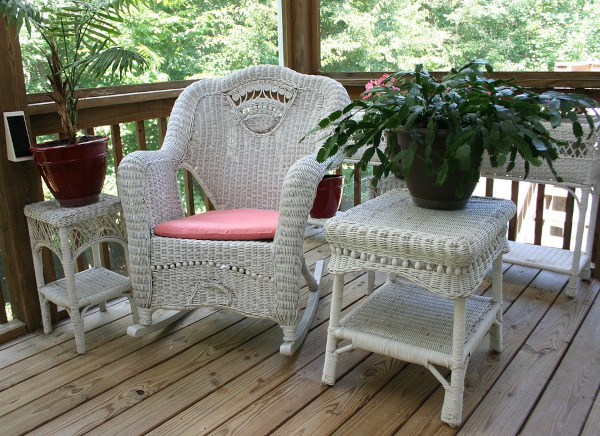 Adding a fire pit, greenhouse, water feature, custom lighting fixtures, outdoor decorations, and outdoor rugs are all simple ways to give your outdoor space some extra flare. There are many different styles of each one of these things available that will work for any type of space. When decorating your home, don't forget the part of it that is outside! That way you'll be able to fully enjoy your home and use all of its space.