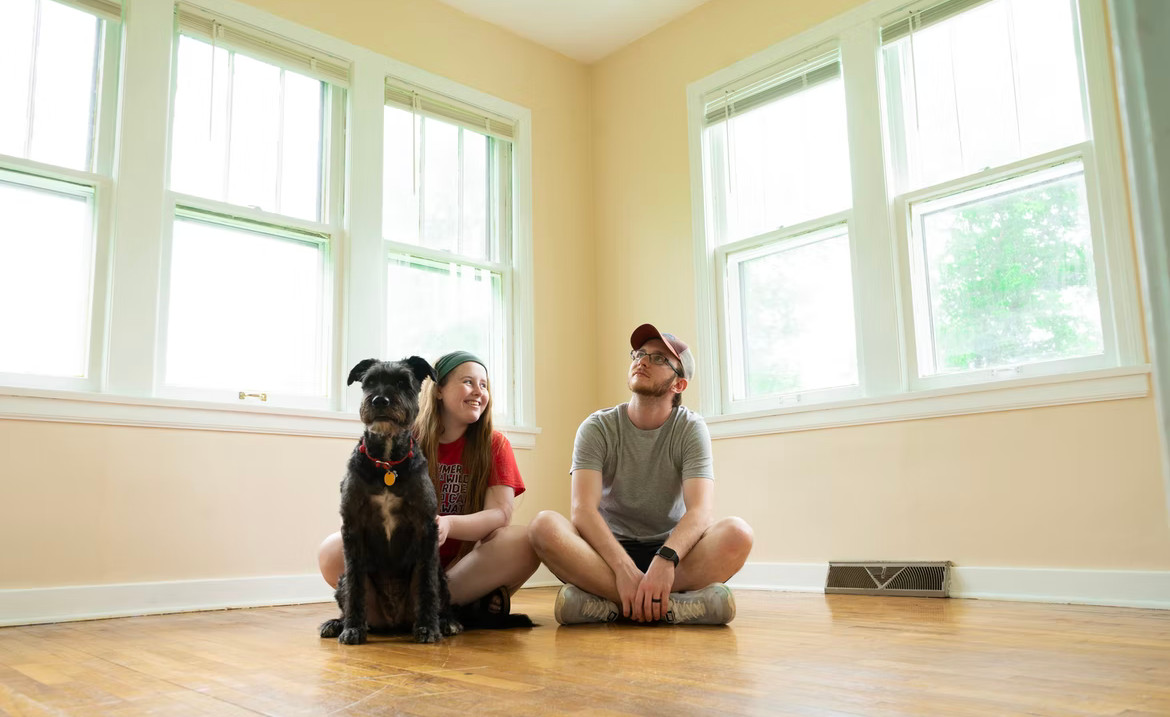 Moving into your first home and starting a new chapter in your life is a milestone everyone can't wait to experience. A time of new beginnings and fresh starts with the world laid out before you and all possibilities ahead. It's a feeling that can be exhilarating, terrifying, or both. For some people, this may be their first time living away from their parents and being solely responsible for themselves and their home. No matter what your situation is, there are a few essentials you need to do when you move into your first home so you can start on the right foot. Here are six things that will help you hit the ground running and make it your own.
Have Your Home Inspected
Before you move into your new home, it's a good idea to have it inspected by a professional. A home inspector will check for any potential problems with the house, such as water damage, termite damage, and faulty wiring. If any issues are found, the inspector will give you a list of recommendations on how to fix them. If you have bought an apartment or condominium with a balcony, you should make sure that the inspectors you hire also do specific Deck and Balcony Inspections to ensure they comply with the regulations of your state and municipal jurisdiction. By having your house inspected before you move in, you can avoid any costly surprises down the road.
Install a Good Security System
Moving into a new home is always an exciting experience, but it can also be a bit nerve-wracking, especially if you're moving into a new neighborhood. One way to help ease your mind and make you feel more at home in your new house is to install a good security system. A security system will not only help protect your belongings from theft, but it can also provide you with peace of mind knowing that your family is safe and sound inside your home. From security cameras to alarm systems, and even full house automation, you can be sure you will find the system that best suits your needs and budget. If you're not sure where to start, consult with a reputable security system company. They will be more than happy to help you get started.
Get a Good Home Insurance Policy
Your home is probably one of your biggest investments, so it's important to make sure it's properly protected. Home insurance can help protect your home from fire, theft, and other damages. If you want to be extra sure your home is protected, you may also want to consider purchasing additional insurance coverage, such as flood or earthquake insurance. It can help cover the costs of repairing or rebuilding your home if it's damaged in a disaster. If you want to be sure your home and belongings are well-protected, it's important to get a good home insurance policy. Most insurance providers will offer a variety of policies to choose from, so talk to your insurance agent to find out what policies are available and what would be best for you.
Get to Know Your Neighbors
One of the best things about moving into a new home is getting to know your neighbors. A strong community can make a house feel like a home, and it can also be a great resource for information about the neighborhood and local events. When you move into your new home, take some time to introduce yourself to your neighbors. Exchange phone numbers, emails, or social media handles so you can keep in touch. If you have any questions or need help with anything, your neighbors will be the first people you can turn to, so it is a good idea to build a good relationship with them from the start.
Create a Home Inventory
One of the most important things you can do when you move into your new home is to create a home inventory. A home inventory is a detailed list of all your belongings, including their make, model, and serial numbers. This information can be invaluable in the event of a theft or disaster. If something happens to your home, having a home inventory will make filing an insurance claim much easier. It will also help you keep track of what items were lost or damaged in the disaster.
To make a home inventory, you can use an online tool or software, or you can simply create a list on paper. Whichever method you choose, be sure to update it regularly so always reflects your current belongings.
Get a Home Warranty
A home warranty is a service that covers the cost of repairs or replacements for home appliances and systems that break down. If you have a home warranty, you won't have to pay for any unexpected repairs out of your own pocket. Home warranties usually cover a wide range of appliances and systems, including the heating and cooling system, the water heater, the plumbing, and the electrical system. Most home warranties also include coverage for major appliances, such as the refrigerator, washer, and dryer. If something breaks down in your home, simply call the warranty company and they will send someone to fix it. A home warranty is a great way to protect yourself from costly repairs.
Even though moving into your first home can be a lot of work, it's also a very exciting time. These six tips will help make the process easier and ensure that you have a smooth transition into your new place and community, so you can start feeling like you're truly home.