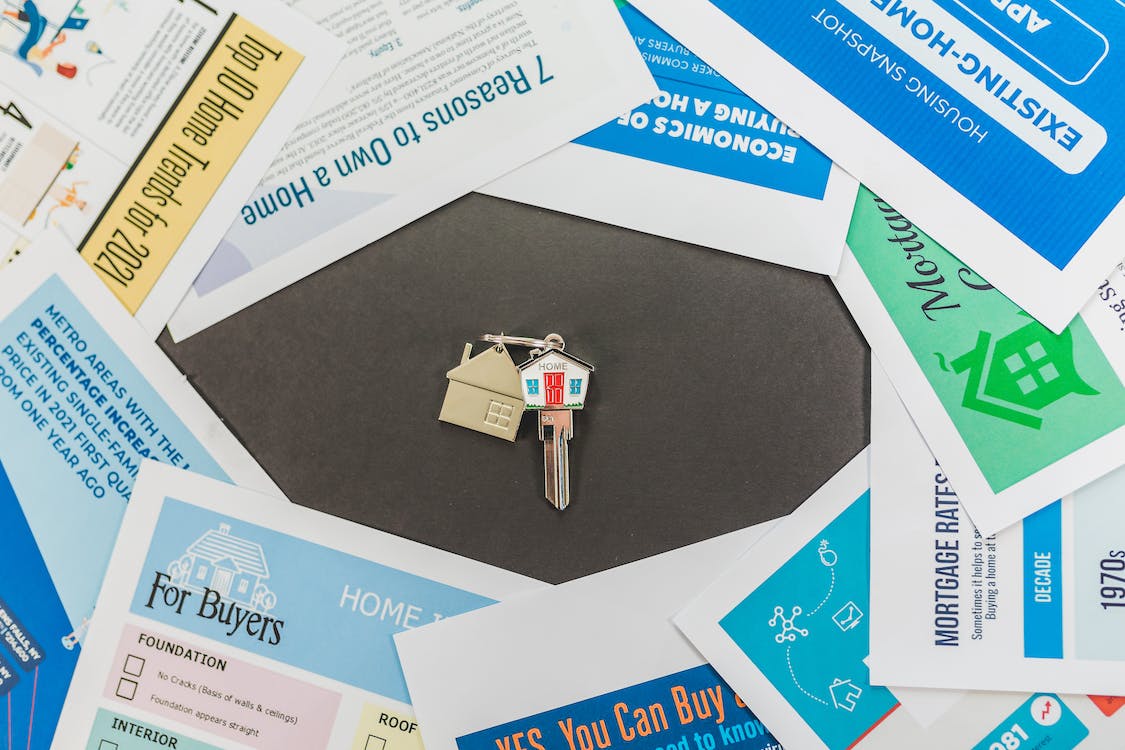 Extensive research is crucial when buying rental properties in Massachusetts
Massachusetts has a strong economy and a healthy rental market. The Bay State is home to some of the best rental markets in the country. In addition to its agile economy, the ever-growing population and high living cost make investing in Massachusetts' real estate highly profitable.
With prices on the rise, now may be the time to invest in real estate. If you're looking for a new investment opportunity, acquiring rental properties in Massachusetts may be the way to go. However, you can still go wrong with Massachusetts real estate investment without proper guidance.
Below, we'll discuss nine tips for buying rental properties in Massachusetts to guide your investment. Keep reading!
5 Tips for Acquiring Rental Properties in Massachusetts
Here are some helpful tips for investing in the Massachusetts real estate market:
1. Do Your Research
The first step to any successful investment is doing your homework. When buying rental properties, you need to know the ins and outs of the investment market.
You'll need to answer questions such as, what are the average rental prices? What is the vacancy rate? What is the average length of time a property stays on the market?
Understanding the market allows you to decide what properties to buy and how much to offer.
2. Work With a Real Estate Agent
Buying a rental property is a big investment, so it's important to have someone on your side who knows the process. A good real estate agent can help you find the right property, negotiate a fair price, and get the best financing terms.
They can also help you weigh the pros and cons of buying a rental property and make sure it's the right decision for you.
3. Get a Loan Pre-approval
Before you start shopping for properties, getting pre-approved for a loan is important. This approval will give you an idea of how much you can afford to spend and help you narrow your search.
4. Consider the Location
When buying a rental property, location is everything. You want to choose an area in high demand with a low vacancy rate. Additionally, you'll want to consider the type of tenant you're hoping to attract.
For example, if you're looking to rent to families, consider buying in a good school district. In contrast, if you're targeting young professionals, your best bet is to buy a property in the metro area.
The neighborhood where a property is located can greatly impact its value and rental potential. Look for areas that are growing or have been recently redeveloped. These areas tend to be more attractive to renters.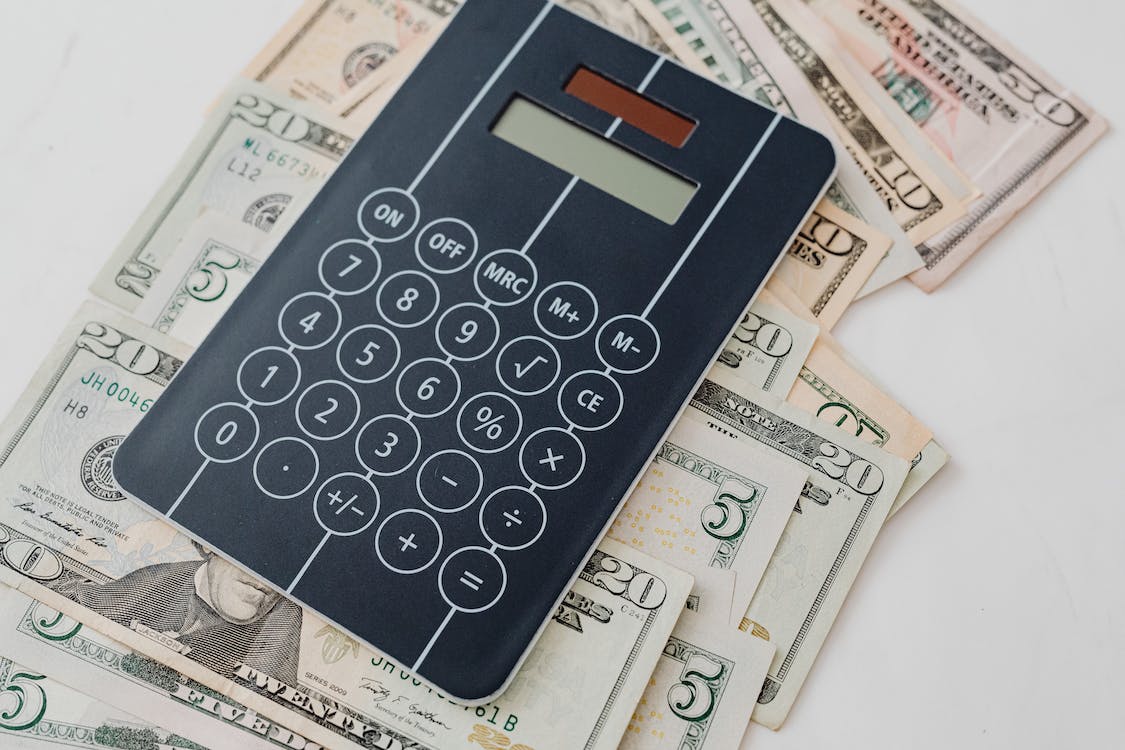 Understanding the cost helps you plan ahead
5. Understand the Costs
In addition to the purchase price, several other costs are associated with buying a rental property. These include closing costs, insurance, repairs and maintenance, and vacancy rates. Understanding all the costs involved will ensure you're getting a good deal on your investment.
Hottest Real Estate Markets in Massachusetts
The real estate market in Massachusetts is booming, and several factors are driving this growth. Low-interest rates, a strong economy, and an increasing population contribute to the demand for housing. This demand has led to rising home prices and increased competition for properties.
If you're considering buying rental property in Massachusetts, now is a great time to do it. However, with the competition for properties high, it's important to be prepared.
Here are some of the hottest real estate markets in Massachusetts:
• Boston
The Boston real estate market is one of the country's hottest. Boston is a great place to start if you're considering buying rental property in Massachusetts. The city has a high demand for rental properties, with many young professionals looking for where to live.
Also, Boston's strong economy assures you that tenants will likely pay rent on time and not default. Boston investors also leverage the city's high cost of living to charge higher rents and make enormous profits.
In addition, the vacancy rate here is low, so you'll have a quick fill of your rental units. Plus, with the city's numerous amenities, you'll have happy tenants who are less likely to move out. Still, this real estate market can be tricky, but here's a guide to successful Boston real estate investing.
• Newton
Newton has a strong real estate market, and acquiring rental properties here can be a great investment. There's a moderate homeownership rate here, translating to a good market for rental units and a great market for acquiring homes from motivated sellers. Some even consider Newton one of the best places to live in Massachusetts.
The growing population in Newton makes a great real estate market. Between 2010 and 2016, the city's population increased by nearly four percent! Also, rental prices are high with the average rent for a two-bedroom apartment in Newton being over $2,000. That's higher than Boston's average, meaning you charge a premium for your property.
Newton boasts of willing and able tenants who can afford your property. With high rents, you can be sure to earn a good return on your investment. This city is a hot spot for real estate, with plenty of opportunities for landlords.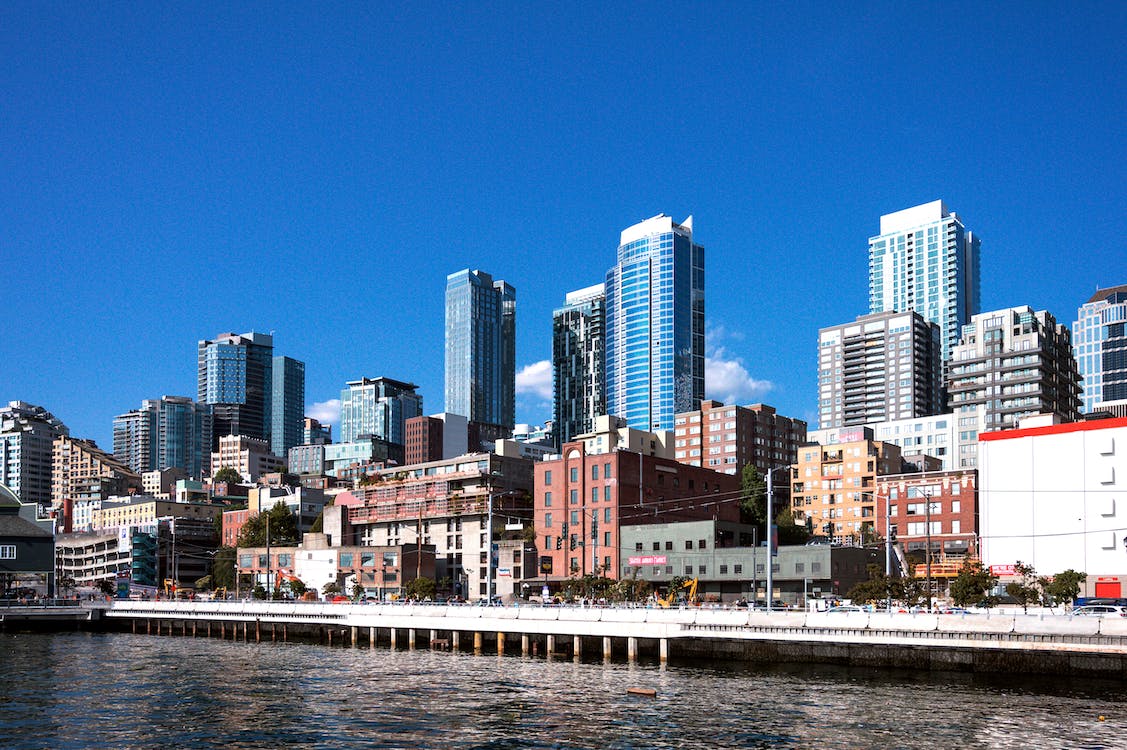 Lynn is one of America's hottest real estate markets
• Lynn
Located in Essex county, Lynn is a great real estate market for investors. With a relatively low median home price, an investor can build a real estate portfolio faster in Lynn. Also, the vacancy rates here are low, creating a high demand for rental units.
Likewise, the city has been experiencing population growth in recent years, which is expected to continue. This population growth expectancy will create more demand for your rental property, making it a good time to invest in real estate in Lynn.
• Brockton
This city is another investor-friendly real estate market that'll accommodate any investment budget. With vacancy rates and average rental prices below state averages, the city makes for a good long-term real estate investment and a great place to buy properties.
Rental prices may not be sky-high in Brockton, but they're more standard properties that would require less extra cost and maintenance for a long period. Therefore, you can expect a modest return on investment for your Brocton property at the beginning and a steady increase in the future.
• Lowell
The first step to buying a rental property is finding the right market. You'll want to look for a market with high potential rental income and low vacancy rates. The city of Lowell fits these criteria perfectly.
Lowell is located in northeastern Massachusetts, just 30 miles from Boston. Its proximity to Boston makes it a great place for commuters who work in the city but don't want to live there. Thus, it's a great real estate market for your investment.
Investing in the Lowell real estate market is a great way to earn in the short and long term. If you've been planning on how to invest 50k in real estate, buying rental property in Lowell is a great option.
In Lowell, you'll buy low and rent high, ensuring a faster return on your investment. You can easily find a three-bedroom home for under $250,000. With the average rent for a three-bedroom home in Lowell being $1700, you'll be able to make a healthy profit each month.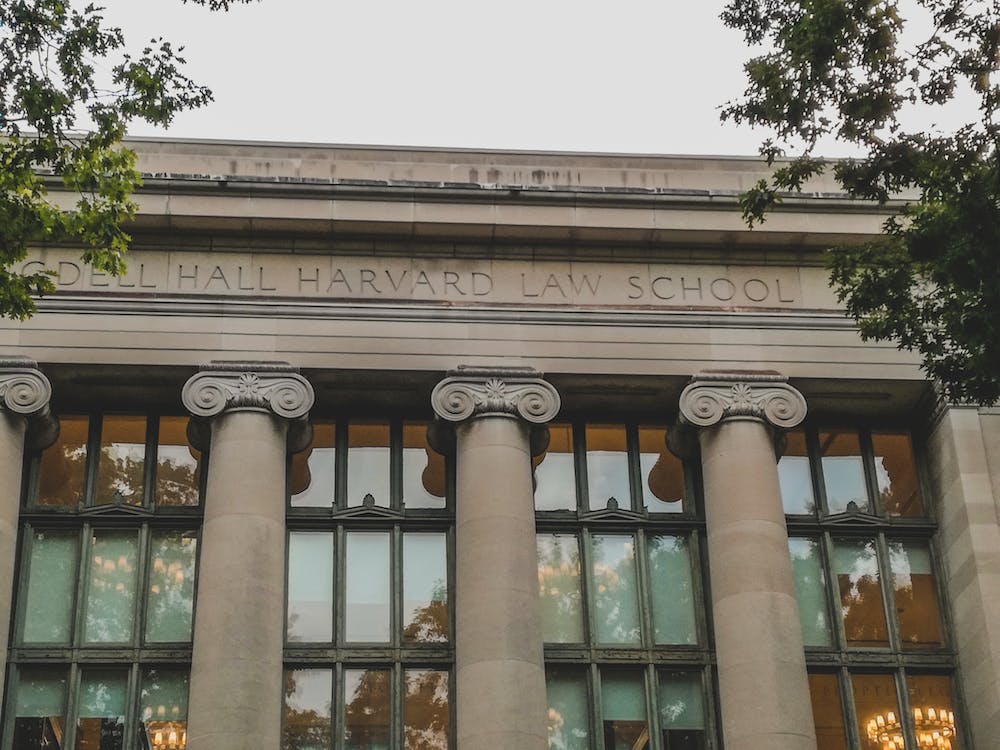 The increasing student population at Harvard makes Cambridge, MA a hot real estate market
• Cambridge
The real estate market in Cambridge is extremely competitive, giving credence to its profitability. If you're looking to buy a rental property in this city, you'll need to be prepared to move quickly and pay top dollar.
The city is home to Harvard University and MIT, so there's always a demand for housing from students. Additionally, the strong job market in the Boston area close by means numerous young professionals are looking for places to live.
Furthermore, rents have been increasing steadily in the city for the past few years. Therefore, with a low vacancy rate and rising rents, you're likely to find success as a property owner in this city.
• Springfield
The real estate market in Springfield is currently very hot for good reasons. Investors are buying property everywhere, hoping to cash in on the city's revival.
Springfield offers an array of neighborhoods to choose from, depending on your target renters. For example, the Downtown, Tower Square, and Union Station neighborhoods are great markets if you're looking to attract young professionals.
However, even though real estate is readily available in Springfield, there's good competition. As a result, you'll have to acquire a property that stands out, maybe with appealing amenities. Don't forget that Springfield is an old city, and many of its buildings need repair, so you'll need to factor in repair costs for some properties.
• Worcestershire
Worcestershire is one of the best rental markets in Massachusetts. The city has a population of over 180,000 people, and the economy is strong. Furthermore, the city is home to lots of college students. Thus, there's always a demand for rental properties.
Additionally, the city has many job opportunities, meaning people are always moving to Worcestershire for work. Worcestershire also has lots of amenities, so people who live there have access to everything they need.
Worcestershire is a good real estate market because the city has a low cost of living. That means you can get more houses for your money in Worcestershire than in other cities.
How to Find Investment Properties In Massachusetts
The best way to find investment properties in Massachusetts is to contact a real estate agent specializing in rentals. They'll have a good understanding of the market and the property type in demand.
Another option is to search online listings. When searching for an investment property, it's important to consider the location. The best rental markets in Massachusetts are Boston, Worcestershire, and Springfield. These cities have strong economies and offer various housing options.
It's also important to consider the condition of the property and the potential for future appreciation. Here's where the services of a professional prove invaluable. They'll be able to discern property value and hidden costs, making accurate projections for your investment.
If you're thinking on how to invest $50k in real estate, numerous options are available to you in Massachusetts. One option is to purchase a duplex or triplex, live in one unit, and rent the other units. This option allows you to build equity while also generating income.
Another option is to purchase a fixer-upper and renovate it into a rental property for profitable short-term rentals. It can be a great way to add value to the property and make a good return on investment.
Whatever your goals are, there are plenty of opportunities for buying rental properties in Massachusetts. With a little research, you can find the perfect property that will fit your needs.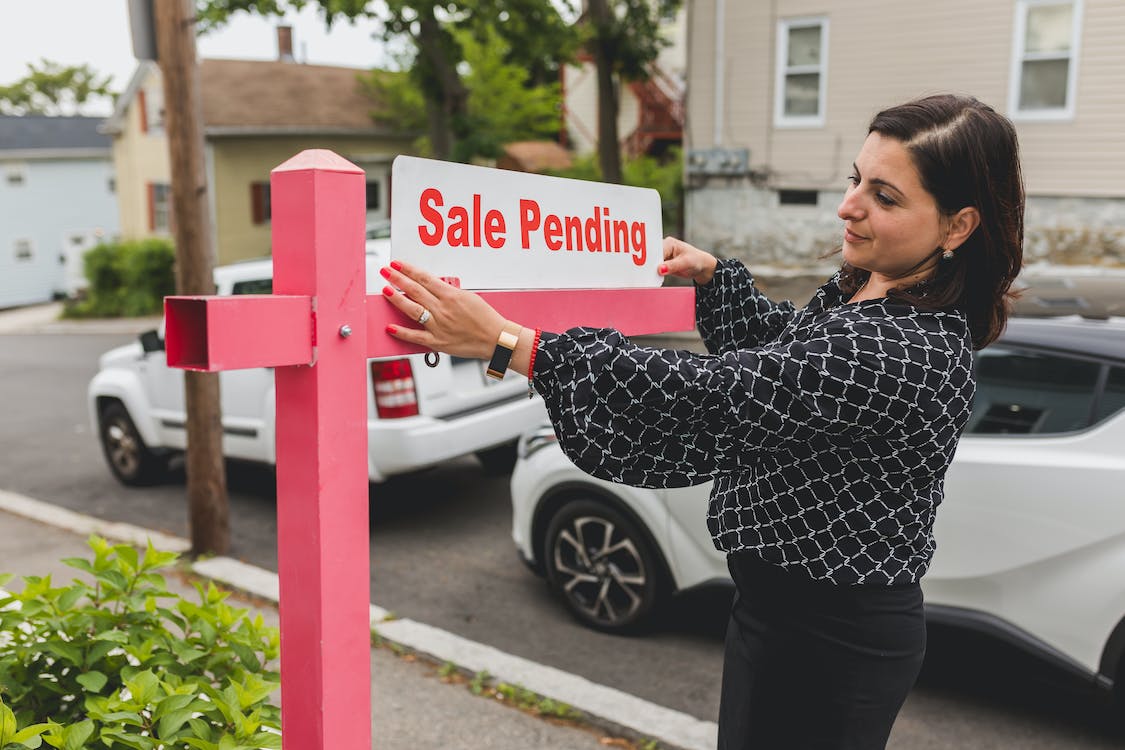 Real estate agents will help you find and secure the best rental properties
What to Know Before Buying an Investment Property in Massachusetts
Investing in rental properties can be a great way to earn extra income, but it isn't a get-rich-quick scheme. Rather, it's an opportunity to build long-term wealth. Therefore, it's important to do your homework before buying.
Here are a few things to know before buying an investment property in Massachusetts:
The best markets for buying rental properties vary depending on what you desire. While the Boston metro area is always a good bet, other areas like Worcestershire and Springfield are also worth considering.
Not all rental properties are created equal. You'll want to look for well-maintained buildings in safe neighborhoods with strong potential for future growth.
Don't forget to factor in the costs of owning and maintaining a rental property. Taxes, insurance, and repairs can eat into your profits, so be sure to budget accordingly.
When you're looking at properties, keep an eye out for sellers who are motivated to sell. That could be because they're relocating or have financial difficulties. Motivated sellers are usually more open to negotiating on price.
Talking to other investors, looking at market reports, and getting a feel for the type of property you want to buy will greatly influence your investment decision in the right direction.
Working with an experienced real estate agent specializing in rentals can be incredibly helpful (and save you lots of time and effort).
Summary
The best way to succeed in the Massachusetts real estate market is by researching and consulting experts before making investment decisions. This article outlined helpful tips for buying rental properties in Massachusetts, showing that real estate profitability depends on your diligence as an investor.
Whether you desire an active or a hands-off real estate investment, Massachusetts' hot real estate market has the right properties. If you follow this guide religiously, you're well on your way to building wealth in one of the United States' hottest real estate markets.