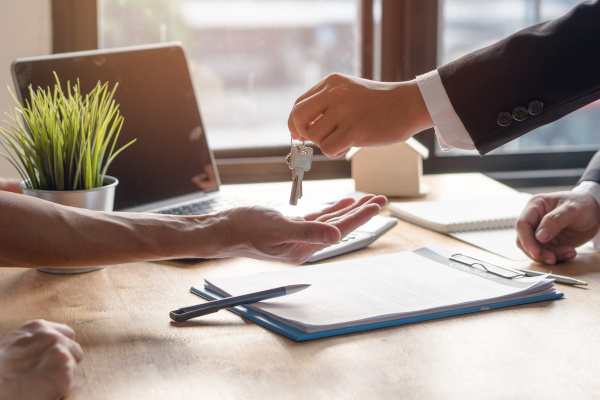 Getting leads and customers is the first step toward success in any business or profession. If you want to run a business, whether it's a clothing store or a restaurant, you need a steady flow of customers. However, we are discussing the real estate industry, which is no different.
We understand that as the population grows, so does the demand for housing, but that doesn't mean you'll always have clients at your door. The competition is also fierce. If you want to receive your first client, and then a line of customers, as a real estate agent, you must be creative, up to date, and adapt certain strategies that other professionals use.
Here are some of the tips you can follow to achieve your goal.
Build True Relationships
Building authentic relationships is critical to the success of any business. It may require some effort, but the benefits are long-lasting. When it comes to real estate relationships, it all comes down to providing value to clients and earning their trust. When a client approaches you about a property-related issue, make promises that you can keep in the future. Do as you are told.
Set Your Digital Presence
Everyone is online, including your competitors and target market, so what's the point of remaining offline? When someone hears about you and your business, he may go online to look for you, and if they can't find you, there's a good chance they won't approach you again. Having an online presence is an important part of running a business. As a real estate agent, you can increase your online presence in three ways:
Create A Professional Website
Most people begin their search for a reliable agent who can get them a better deal online, whether they want to buy or sell a property, or whether they want to buy a house on rent or give their property for rent. Create a professional website that tells your clients what you can offer them to stand out among your target market.
Use CRM Software
This software allows you to manage your business more effectively by keeping track of all contacts, client information, property updates, sharing information, uploading contracts, providing awareness, managing your calendar, and staying on top of real estate trends. Real estate CRM software is a one-stop for all of your real estate business requirements.
Set Your Social Account
If you haven't created a Facebook or Instagram page, you're missing out on one of the most important steps in your business. These social media platforms are one of the most important marketing channels for any business. Posting your daily real estate activities and transactions shows that you are a professional who works hard to serve your clients.
Keep Sharing Client's Positive Reviews
People look at a company's track record before approaching it. Simply put, when you share your clients' positive reviews on your social accounts, it fosters trust among those who wish to approach you. They will notice how good you are at your job and how satisfied your previous customers are with you.
Be Present In Community Events
Your participation in community events makes a significant difference. By engaging people at those events, you can meet new people, build networks, and even generate referrals. You will meet other professionals in your field and will be able to learn a lot from them.
Look At Professional's Profiles
If you are new to the real estate market or are just starting, you may require some assistance to get to the top. You may not be aware of the rules and tactics that should be used to create your image. It is preferable to examine other professionals' files and learn how they do things. Learn about their strategies and the steps they take.