It's 2022, and people are now transitioning towards a smart life for increased efficiency and ease. From easy vacuuming under the bed to smart locks and TVs, our domestic life is becoming more and more automated, thanks to latest technologies.
Not only does technology allow you to reduce physical effort, it also saves time and mental stress.
To make your lives a lot easier, we have a list of 4 must-have gadgets for a better and smarter home in 2022, and how they make your days stress-free. So, let's get started!
4 Must-Have Gadgets For A Better Home
Smart gadgets are not only ideal for cutting down on labor but also provide efficient results. Here are the four must-have gadgets that will turn your house into a better, more efficient one:
1. Google Nest Protect
A smoke detector is an essential safety device for every home. The Google Nest Protect is a smart smoke and carbon monoxide detector. It's built on dual detection technology. This smart device keeps your home safe from fires and your respiratory system from carbon monoxide poisoning.
Google Nest is faster and more accurate than traditional smoke detectors. It will not only detect smoke and carbon monoxide but also tell you the severity of the smoke right away. It provides a versatile power option, including batteries or direct wiring to the electrical outlet.
Lastly, the PathLight feature illuminates the area with soft light while you walk by to truly live up to its name, "Protect."
Pros
Google Nest has versatile power features; you can use both batteries and direct wiring.
It provides dual detection technology to detect smoke and carbon monoxide.
The device features a path light to illuminate your walking space.
It's easy to install and provides more accurate results than traditional detectors.
Cons
It has no digital display temperature and carbon monoxide levels.
2. Air Purifier
Indoor air quality plays a major role in your health. Air purifiers usually have a sleek body that fit with the rest of your furniture. They kill bacteria and other microbes in the air, promoting a healthier lifestyle.
Most HEPA filters cannot filter out small viruses, but thanks to the advanced, reusable, and washable collection plates of these filters, you can get rid of all the airborne contaminants.
Air purifiers quietly sanitize your air. And the best part is that many of the models available are advertised to be capable of killing the Corona Virus.
Pros
Air purifiers usually have a simple and sleek body.
They kill most of the bacteria and viruses in the air.
Reusable and washable filtration plates collect the smallest dust particles from the air.
Cons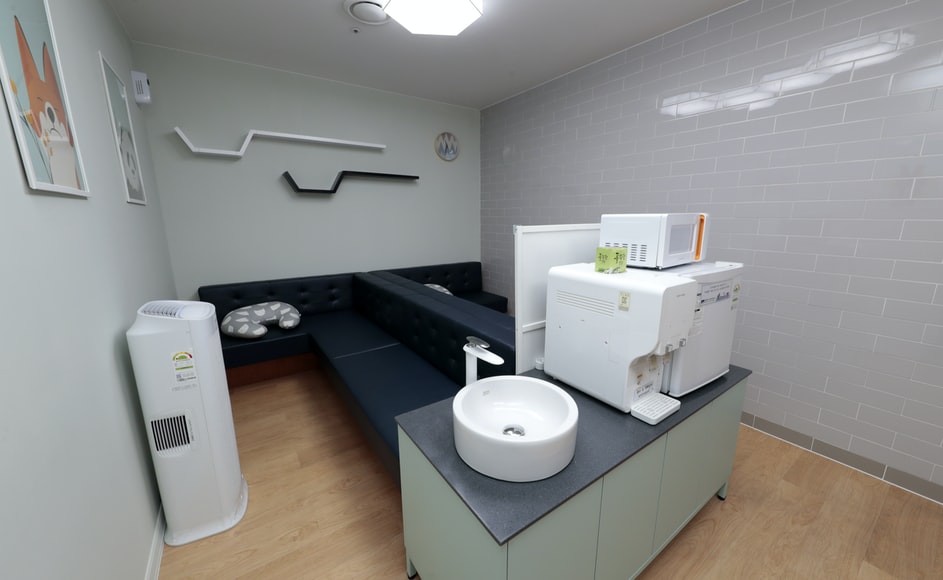 3. Gravity Water Filter
We all are aware of the electric water filters that require a hefty amount of electricity to work. However, a gravity water filter uses the force of gravity to purify water. Yes, the natural force of gravity that you can use for free.
These devices have two chambers called the upper chamber and the lower chamber that work together to filter contaminated water. You pour the contaminated water in the upper chamber, which pours down into the lower chamber, completely filtered.
Gravity water filters have a portable body that makes them ideal for use at home, camping, or even in your car, on the go. They have one or more stages of purification, using the weight of the water itself to facilitate the process.
The first stage is often the submicron Filtration that removes bacteria and dirt particles with the help of a ceramic cartridge. Next comes the sterilization process, in which the water is passed through sterling silver that inactivates microorganisms.
Lastly, the final step is activated carbon filtration that absorbs all the harmful chemicals and odors from drinking water, making it steady for consumption.
Pros
Gravity water filters deeply purify drinking water, getting rid of bacteria, dirt, and odor.
The portable nature of these filters makes them ideal for traveling.
It's a low-maintenance device that does not require electricity or plumbing.
You can get the best gravity water filter at an affordable price and in various sizes.
Cons
Gravity filters are not a suitable option for bigger families.
4. Smart Thermostat
Having a thermostat is a must, especially if you live in colder regions of the world. A smart thermostat will make temperature control a lot easier for you. These devices have smart room temperature detection technology that keeps the temperature nice and cozy.
Some smart thermostats come with Amazon Alexa preinstalled in their system, which allows you to change the temperature with voice commands.
However, Apple users don't have to worry either, as smart thermostats can connect with any home ecosystem available. With their sleek design, such a thermostat will make your house appear modern and efficient.
Pros
Sleek appearance and clear digital display.
Easy voice control with connection to all house smart home ecosystems.
Smart thermostats come with a built-in occupancy sensor.
Cons
A complicated installation process.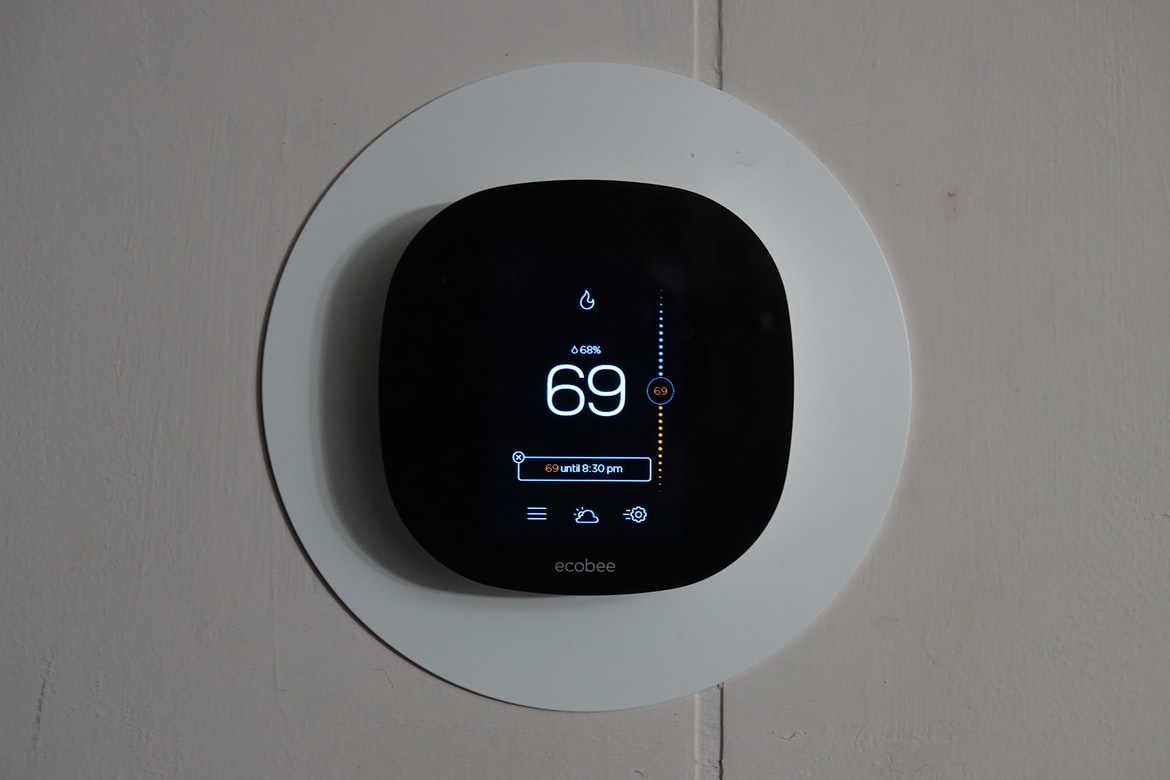 Conclusion
With an influx of smart devices in the market, it becomes hard to choose which one is the right option for you. However, with these four basic home gadgets, you can upgrade your home instantly and make it more efficient.
So, what are you waiting for? Invest in these advanced home gadgets and enjoy the ease that comes along with them.